Steal These Money Secrets From 25 Millionaires Under 25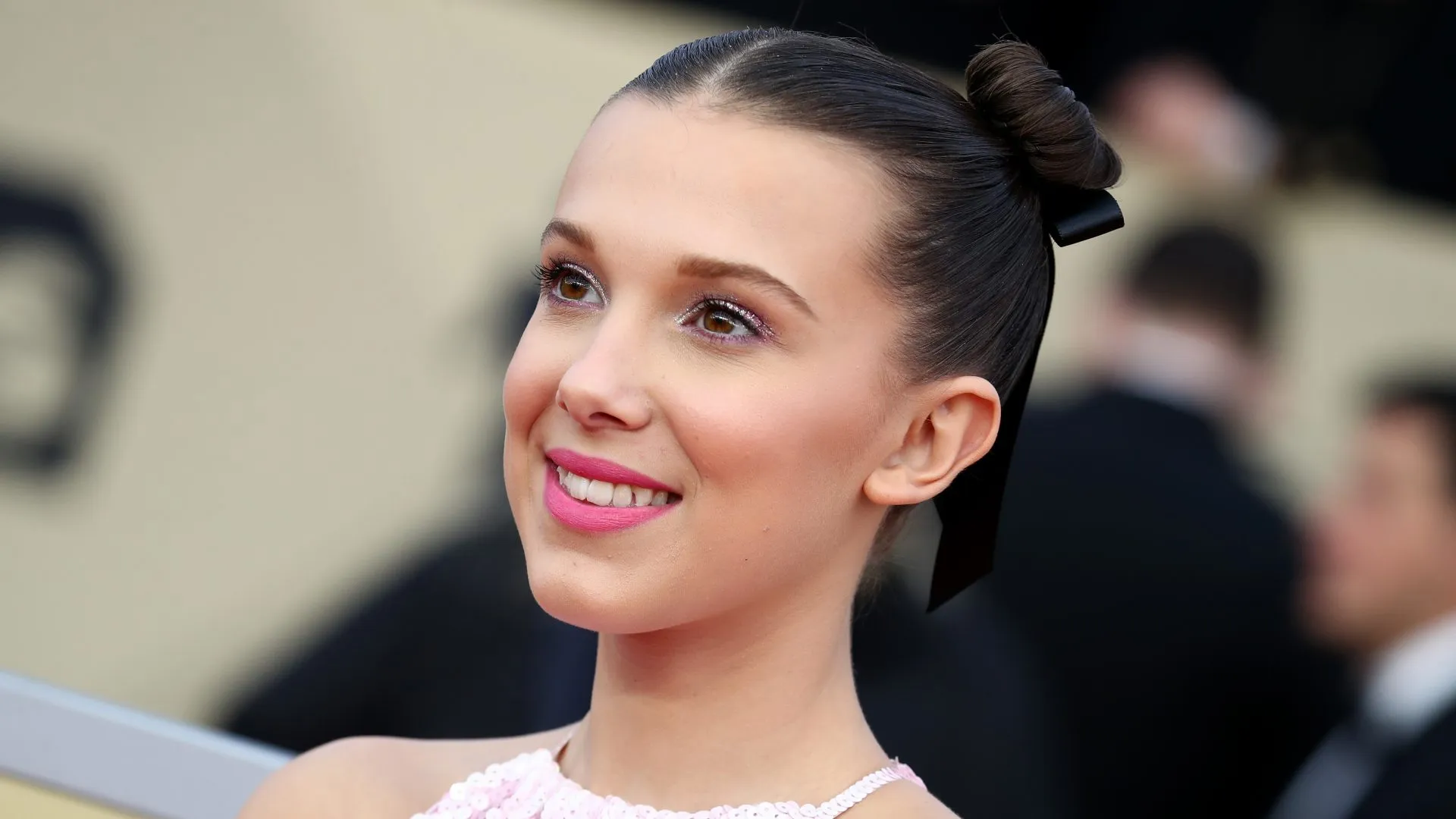 Be Willing TO Try Something New
In 2016, when Mikaila Ulmer landed an $11 million deal with Whole Foods to sell her Me & the Bees Lemonade in 55 of its stores in four states, that was just the beginning of her financial success. Today, the 18-year-old entrepreneur's beverage is now also being sold by restaurants, food trailers and natural food delivery companies.
In a 2017 interview with CNBC, Mikaila said her best money advice is to automate your finances. What the teenage millionaire means is to use online technology to track numbers and share data to keep financial information easily accessible and in check.
Diversify Income Streams
JoJo Siwa is another famous female who rakes in money from many angles. This 19-year-old is known as a dancer, singer, reality television star, model and actress. Her net worth is $20 million, according to Celebrity Net Worth.
In addition to gaining income from her many talents, she also has lucrative licensing deals with Nickelodeon and J.C. Penney. Plus, in 2021, JoJo and her mother, Jessalyn Siwa, hosted their own reality competition, Siwas Dance Pop Revolution, to find the next big girl group and subsequently formed XOMGPOP!, which released its debut album on March 10, 2023.
Get Started In Your Career Early
The earlier you start making money, the more time you have to build your wealth. Even if you don't know exactly what you want to do, the sooner you get going, the more time you have to grow your income.
These under-25 Hollywood actresses — and one model — have reached millionaire status by launching their careers by age 10.
Twenty-four-year-old Elle Fanning got her start making movies for the big screen around the age of 3. She currently has a net worth of $6 million.
Nineteen-year-old Millie Bobby Brown, best known for her role as Eleven on the cult-favorite hit series "Stranger Things," launched her acting career at age 9. Brown currently has a net worth of $14 million, according to Celebrity Net Worth.
Twenty-one-year-old Kaia Gerber, daughter of one of the first American supermodels, Cindy Crawford, started her modeling career at age 10. According to Celebrity Net Worth, Gerber has a net worth of $3 million.
Invest In Real Estate
Even though 25-year-old Kylie Jenner is well-known for her Instagram presence, her cosmetics company, and her famous family, her place on this list isn't about any of those. Instead, it's all about her real estate savvy and knowing a good investment when she sees one.
Jenner has owned five houses, making her first purchase at 17, according to Insider. In 2015, she bought her starter house in Calabasas, California, for $2.7 million. She renovated it and sold it for $3.15 million in 2017. In 2016, while she owned the Calabasas home, she purchased a mini-mansion in Hidden Hills, California, for $6.03 million. Jenner sold the property for $6.7 million in 2018.
A few months after Jenner purchased the Hidden Hills mini-mansion in 2016, she added a $4.5 million home to her real estate portfolio — one that was located right next door. She originally planned to use it as an office but flipped and sold the property a mere five months later for $5.26 million.
In September 2016, Jenner bought another mansion, spanning 13,000 square feet for $12 million. She currently owns that property but does not live there. It is unknown if she rents it out or has some other purpose for it.
In 2017, Jenner purchased a vacant lot next to her home for $5 million. About 10 months later, she sold it for $5.35 million.
Jenner is also the co-owner of a $13.45 million Beverly Hills mansion she bought with her daughter's father, Travis Scott in 2018. She and Scott recently decided to list this home for $21.9 million, which will make for quite a profit if it sells at that price.
In 2019, Jenner purchased a lot near her mom's vacation home in Palm Springs for $3.5 million but hasn't developed anything on that property yet.
In 2020, Jenner bought a resort-style home in the prestigious Holmby Hills area of Los Angeles for $36.5 million. The cosmetics mogul is currently residing in the massive 19,250-square-foot home while she waits for her most current home to be built.
Jenner purchased a $15 million dollar lot in a Calabasas suburb where both her mom and sister Khloe own houses. Construction began on that home in November 2021. 
Don't Relax Once You've Made It
Twenty-four-year-old Mr. Beast, whose real name is Jimmy Donaldson, certainly knows how to leverage the power of YouTube to gain millions of followers, billions of views and millions of dollars. He ranked No. 1 on Forbes' 2022 list of highest-paid YouTubers, with earnings of $54 million.
He constantly churns out content, and it shows. Mr. Beast currently has 138 million followers on YouTube and runs five YouTube channels, including his Mr. Beast channel.
Churning out new content is something pint-sized YouTube star Ryan, of Ryan ToysReview, knows a lot about, too. Ryan makes videos every day, according to Heavy. Ryan ranked No. 7 on Forbes' 2022 list of highest-paid YouTubers, raking in $27 million.
Twenty-four-year-old Unspeakable, whose real name is Nathan Johnson Graham, is another YouTube content creator who has raked in millions — $28.5 million to be exact, according to Forbes. The creator has millions of subscribers on four out of his five YouTube channels.
For his efforts, he snagged the No. 5 spot on Forbes' 2022 list of highest-paid YouTubers.Other under-25 YouTubers who are making millions include child creator Nastya, who ranked No. 6 on the list with earnings of $28 million.
Snag Some Lucrative Endorsement Deals and Sponsorships
Endorsement deals can pay out handsomely, and they're not just for the celebrity set. With a great brand, hard work and perseverance, you can also get paid for sponsored posts on Instagram.
Singer-songwriter Shawn Mendes earns millions from his world tours and music sales. But he also takes advantage of lucrative endorsement deals to increase his bottom line. The famous 24-year-old has deals with Armani, SmileDirect and Calvin Klein.
Billie Eilish, a 21-year-old singer-songwriter, has a net worth of $30 million, according to Celebrity Net Worth. Eilish has also done endorsement deals with Gucci and Apple.
Olivia Rodrigo is another young millionaire singer-songwriter. The 20-year-old has a net worth of $8 million, according to Celebrity Net Worth. She has an endorsement deal with Glossier.
Twenty-year-old Jenna Ortega, who is known for her numerous acting roles, including Young Jane on the "Jane the Virgin" and Wednesday Addams on the TV series "Wednesday," has a net worth of $3 million, according to CNW. Ortega has an endorsement with Adidas.
Danielle Cohn is a singer and TikTok personality with a net worth of $3 million, according to CNW. The 19-year-old has had endorsement deals with Samsung, Six Flags and Juicy Couture Clothing.
Noah Cyrus, actress, singer and younger sister of Miley Cyrus, has a net worth of $3 million. Cyrus has had endorsement deals with Hollister Co.
Reinvest In Your Business
It all started in 2011 with a $25 bath bomb experiment the sisters took on for an upcoming science fair. The experiment snowballed into a business, where, at one point, the sisters were making 20,000 bath bombs a month out of their parents' basement.
Now Caroline and Isabel are both over 20 and have a thriving business, Da Bomb, which generates millions in annual revenue. Besides bath bombs, the company makes and sells bath salts, body scrubs and bath shots. The products are sold at stores like Ulta, CVS and Target, and the sisters even have a licensing deal with Mattel that allows them to sell Star Wars, Marvel, Hot Wheels and Barbie-branded bath items.
From the beginning, the sisters have wisely reinvested the money they earned back into their business — after paying their debts and themselves first. By reinvesting the money you earn back into a company, you can help it grow without having to seek out new capital.
Don't Be Afraid To Delegate
To be able to really break out and start making some serious cash, you won't be able to do everything yourself. Instead, you'll need to delegate some of your responsibilities to people you can trust.
And that's exactly what brothers Brandon Martinez, director of sales, age 15, and Sebastian Martinez, CEO, age 13, do to experience more success with the sock company their mom helped them found: Are You Kidding Socks. They defer to and look to their mom for guidance — in essence, they delegate the more difficult decisions and actions to her.
It all started when mom, Rachel Martinez, watched a story about another kid entrepreneur who created her own product. The savvy mom knew Sebastian had a love for socks, so she asked him if he wanted to start designing socks for sale. Sebastian accepted, and the business took off.
Six years ago, in 2017, the boys' mom reported the company made $250,000 in sales, doubling their profit from the previous year. If things have been progressing at the same pace year after year, these two youngsters are likely gaining on millionaire status, if they're not already there.
Be Involved In Your Finances by Knowing How To Prioritize
From a young age, 21-year-old Moziah Bridges had a love for fashion and enjoyed dressing well. [29] When he decided he wanted to start making his own bow ties, his grandmother taught him how to cut and sew fabric.
From there, his mother, Tramica Morris, helped him build a business around his passion — designing, making and selling bow ties for profit. And Mo's Bows was born.
In 2013, Mo and his mother were guests on the popular TV show "Shark Tank," where he gained Daymond John as a mentor. John's advice helped him make hundreds of thousands of dollars in sales.
In 2017, when Mo was 15, Business Insider reported that he signed a seven-figure, one-year deal with the NBA to produce ties for all 30 of its basketball teams.
Today, Mo's Bows also sells hats and neckties, and Mo has authored a book, "Mo's Bows: A Young Person's Guide to Startup Success."
Mo's mother taught the young entrepreneur to be smart with his money by involving him in the bookkeeping process. Even if you are making a ton of money, it's important to be wise with how you budget and spend it.
Photo Disclaimer: Please note photo is for representational purposes only.
Stay Focused on Your Goals
Langston Whitlock, 20, co-founder and CIO of the company that created ride-sharing app SafeTrip, knows what it takes to keep being successful: Stay focused.
SafeTrip, which caters to the homeless and the elderly, allows individuals, caregivers and medical personnel to book medical transportation via the app. The company earned $3.4 million in revenue last year, according to Entrepreneur.
Whitlock, who will graduate from high school in 2020, puts in full-time hours at the company. His goal is to take care of his mom and provide her with everything she needs, which means he needs to keep making his company a success. To that end, he is committed to staying focused and doing whatever it takes.
Another young entrepreneur millionaire, Matt Salsamendi, 25, also believes that staying focused can lead to financial success.
He and his former partner, James Boehm, grew their former company Beam into a venture worth almost $5 million. Matt even dropped out of high school in the ninth grade to keep the rapidly growing company going.
If the two hadn't stayed focused on their goals, they never would have grown a multimillion-dollar company, which ultimately was acquired by Microsoft and renamed Mixer.  Mixer was shuttered by Microsoft in 2020.
Photo Disclaimer: Please note photo is for representational purposes only.
Invest in Bitcoin
Twenty-three-year-old Erik Finman calls himself the world's youngest bitcoin millionaire. He earned his money by investing in bitcoin and other digital assets starting in his tween years, which allowed him to become a millionaire at 18. However, while you can still make money investing in bitcoin, it's highly volatile. Other, less volatile long-term investments would be a much safer investment.
Photo Disclaimer: Please note photo is for representational purposes only.
When Reselling, Go For High Profit Margins
Benjamin Kapelushnik, aka Benjamin Kickz, is a 23-year-old entrepreneur who sells rare sneakers to celebrities, such as DJ Khaled, Drake and P. Diddy. Known as the Sneaker Don, Benjamin claims everything he does in his business is a secret. Somehow, he's able to get his hands on the rarest of sneakers before they're even released.
He buys the sneakers in bulk and sells them for a minimum 40% profit margin. In some cases, the Sneaker Don can snag shoes for such a great price that profit margins might be much higher — more than 1,000%.
When selling or reselling goods, going for the highest profit margin possible can really increase your bottom line. Just don't price your offer so high that you drive away current and potential customers.
Photo Disclaimer: Please note photo is for representational purposes only.
Additional Money Secrets: How To Reach $1 Million Before You Turn 30
Now that you've learned the financial secrets of 25 millionaires under 25, here are some additional tips to help you reach $1 million in net worth before you turn 30 — or whatever your next milestone age happens to be.
Be Frugal Even When You Don't Have To Be
When you start making headway on your financial goals or strike the jackpot on an investment, resist the urge to splurge. Instead, opt to be frugal. When you celebrate, scale it back — way back. The less you spend now on things that won't give you a financial return — like new cars and fancy vacations — the more you'll have to invest later.
Pick Up a Side Gig
If you can find something to do on the side that's worth your time, why not do it? Think of earning $1,000 extra per month for a few extra hours per week of your time. In a year, that could really add up. Plus, the great thing about side hustles is that they can turn into a full-time income or even more than what you're currently making.
Educate Yourself
It's true that knowledge is power, but it's also true that knowledge can help you earn wealth. The opportunities for online learning are abundant. Consider looking for classes focused on solid wealth-building strategies. Plus, there's no shortage of valuable reading material on the subject — available either digitally or by sitting down with an old-fashioned book.
Use Wealth Management Tools
Unless you've found a way to passively earn unlimited amounts of income, it's smart to incorporate wealth management tools into your routine. Look for tools that can help you analyze, calculate and track your money. Plenty of great free options exist online. Without these helpful tools, you might find it harder to make true financial progress or gain the maximum benefit from your money.
Surround Yourself With Successful People
If you are the average of the five people you spend the most time with, then it's time to surround yourself with people who are already doing what you aspire to do — make lots of money. Having powerful and rich people as your friends can benefit you in all sorts of ways — from asking for advice to getting an introduction.
Be Willing To Take More Risk If You're Younger
If you're in your 20s, you can afford to be more aggressive with investments because you have time to recoup your losses if things don't turn out as you'd hoped. Don't risk it all, but do consider investing a portion of your money in a higher-risk stock that you've done the research on. The payoff could be well worth it and put you years ahead financially.
Set a Savings Goal and Raise It Periodically
If you set a savings goal of 10% of your net income each month, increase it over time. When you get a raise, increase your savings contributions accordingly. When you pay off a debt, don't acquire more debt. Instead, start putting the old payment toward savings or investments. You might be surprised how much more you can sock away when you make it a priority.
Don't Let Obstacles Get In Your Way
No matter what, you'll experience a financial challenge at one time or another. Perhaps you're doing great with your savings goals, but then you have a financial emergency that wipes out one-third of your account balance.
Instead of giving up or just going forward from there, make it a goal to pay yourself back as soon as possible. One of the keys to financial success is to be willing to overcome obstacles no matter the sacrifice.
Eat Healthy, Exercise and Get Enough Sleep
Although it might seem trite, eating healthy, exercising and getting enough rest is important to your financial success. A well-functioning body and mind will help you stay on track and committed to working tirelessly toward your goals.
Strive To Be Positive
Many studies show that a positive outlook can benefit your mood and your motivation — even when you're feeling anything but. On the flip side, if you choose to focus on negative thoughts and feelings, you risk feeling pessimistic and unmotivated, which might hinder your financial success.
Set and Work Toward Achieving Big Goals Daily
You should always have at least one big goal you work toward each day, even if there's no way you can reach it that same day. Without goals, it's nearly impossible to navigate toward financial success.
Focus on the goal and keep working toward it until you achieve it. Once you complete a goal, set another one and work consistently toward achieving it. Eventually, achieving these big goals can help you reach the financial success you've been dreaming of.
Strive To Exceed Expectations
Hold yourself to a higher standard than what's expected of you and you'll gain the trust and respect of others. Trust and respect can translate into positive benefits, such as more clients or higher-paying opportunities — and ultimately, more money.
More From GOBankingRates