Protect Yourself: 3 Steps You Should Take Before Opening Any Joint Accounts With a Partner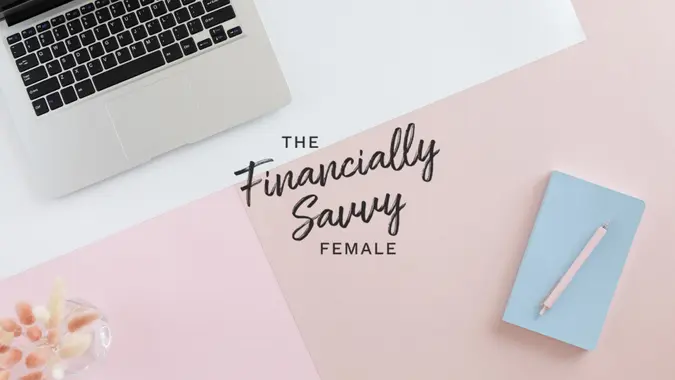 Amax Photo / iStock.com
Being in a relationship often means merging finances, but before opening any joint accounts with your partner, there are certain steps you should take to ensure you won't end up on the line for their bad financial behavior. In this "Financially Savvy Female" column, we chat with Shazia Virji, general manager of credit services at Credit Sesame, about what you should do and discuss before opening any bank accounts or lines of credit with your significant other.
Find Out: 50 Ways You're Throwing Money Away
See: 6 Bad Habits That Hike Up Your Grocery Bill
Gain an Understanding of Your Partner's Attitude Toward Money and Finances
"Some people are more comfortable with taking on debt or financing purchases, while others have a philosophy to live a debt-free life," Virji said. "Identify whether your partner is a saver or spender to determine how you will make joint decisions as it relates to big purchases such as a car or home, or even decisions such as opening a joint credit card."
For starters, discuss both your short- and long-term financial goals, and the steps you both want to take to reach those goals.
"What's important is that both of you are on the same page about what money is coming in, what the shared expenses are and what's earmarked for individual spending," Virji said. "A joint budget is a good way to start planning without having to make assumptions about your partner's spending habits. It can also be helpful to talk about past financial mistakes and how you've learned from them."
You may hesitate to open a joint account with your partner if you find that they aren't willing to talk openly about their finances.
"A red flag would be someone who is not willing to share any information about their financial past, present or future," Virji said. "This may be a sign that they have something to hide, which could impact your joint financial future together. Transparency and communication are key when it comes to creating a common language around your finances, since your individual financial decisions will eventually become joint financial decisions."
POLL: Do You Think Student Loan Debt Should Be Forgiven?
Share Your Current Credit Situation
"Be open to sharing your current credit situation with your partner so you can both plan for the future, and know what steps both sides need to take in order to achieve your joint goals," Virji said. "If you're looking to jointly buy a home with your partner, mortgage lenders will look at the credit score and history of both applicants. Make sure there are no surprises that could set your timeline back or limit you from moving forward with your dream home."
If you or your partner have bad credit, take steps to repair your score before applying for a mortgage or other loans.
"There are a few factors that impact your credit score — payment history and credit utilization make up a significant portion of the equation," Virji said. "You should have an understanding of if your partner is able to pay their bills and debt obligations on time, and how much of their existing credit they're using on a regular basis. If they have a habit of maxing out their credit cards, that could be something lenders may not be comfortable with and could impact your ability to get approved for a joint account."
You also need to know if they have any significant financial skeletons in their closet, such as a bankruptcy.
"Some negative items, such as bankruptcies, can stay on someone's credit report for up to seven years," Virji said. "This can really impact your timeline if there are big joint financial decisions that you'd like to make with your partner. It's better to know about any financial skeletons your partner has so you can jointly plan on how to make decisions and work through a timeline that is reasonable."
Share Your Current Debt Situation
"Know how much debt your partner has and what their repayment schedule looks like," Virji said. "If they're paying off debt with high interest rates, it could limit their ability to save for meaningful joint goals."
However, if your partner does have debt, that in and of itself is not a red flag, Virji said.
"It's OK if your partner has debt — many Americans do! But it can start to impact your future if the amount of debt continues to increase and the high interest rate on the debt continues to compound," she said. "That means your partner is likely paying down interest only during their monthly payments and may not be able to make a meaningful dent in paying down the principal. This can limit the types of financial decisions you're able to make jointly, such as taking on a mortgage, which would add more to the debt situation. You can ask your partner for more details around their payment schedule and when they expect to pay off their balances completely so they can start earmarking those dollars toward savings instead."
GOBankingRates wants to empower women to take control of their finances. According to the latest stats, women hold $72 billion in private wealth — but fewer women than men consider themselves to be in "good" or "excellent" financial shape. Women are less likely to be investing and are more likely to have debt, and women are still being paid less than men overall. Our "Financially Savvy Female" column will explore the reasons behind these inequities and provide solutions to change them. We believe financial equality begins with financial literacy, so we're providing tools and tips for women, by women to take control of their money and help them live a richer life.
More From GOBankingRates