Surprising Early Jobs of Suze Orman and 9 Other Money Experts

7 min Read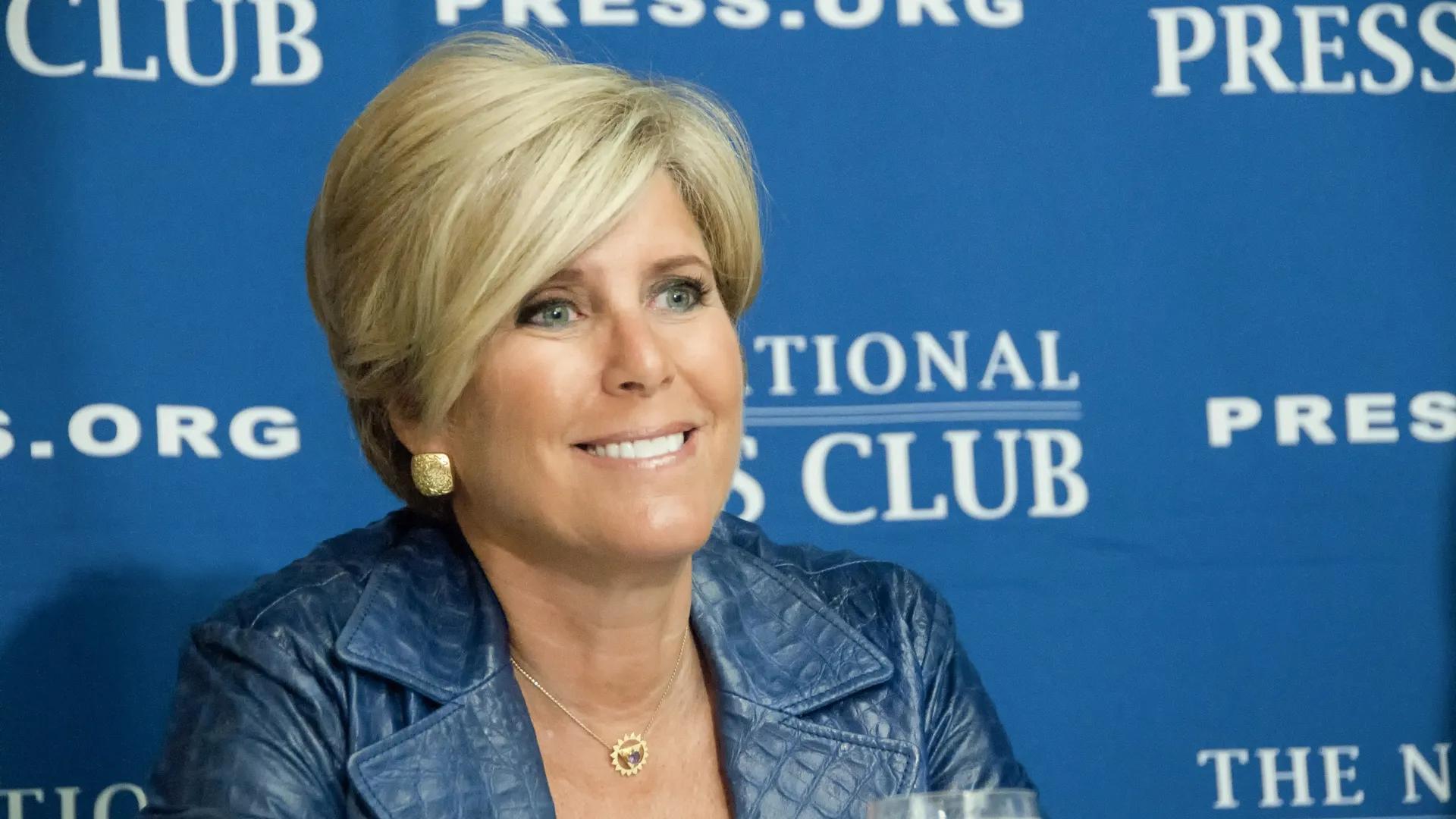 The world turns to people like Suze Orman and Robert Kiyosaki for insight, advice, guidance and inspiration on all things money. The top money experts write bestselling books, speak before sold-out audiences, land gigs on prime-time television and grow enormous fan bases of followers who hang on their every word. Along the way, they rake in millions of dollars themselves while educating the masses on how to manage their own dollars and cents.
Show Support: Don't Miss Out on Nominating Your Favorite Small Business To Be Featured on GOBankingRates — Ends May 31
Most of them, however, weren't born into wealth — they earned it. Some of them, actually, come from backgrounds of incredible poverty and worked their way up to the top. That work always starts with a first job, a first investment, a first business or a first venture. In many cases, those early tries were failures — financial failures, at least. Embedded within each lousy first gig or failed first launch is a lesson. Now that the people who lived them are successful, they're passing those very same lessons onto the masses.
Last updated: April 20, 2021
Robert Kiyosaki Sold Velcro Wallets
Robert Kiyosaki's "Rich Dad Poor Dad" just might be the most influential money book of all time. Originally published in 1997, it's still at or near the top of all personal finance bestseller lists.
The book offers lessons on money and life, and Kiyosaki learned a few of his own after launching his first business in the 1980s, he wrote in his blog. He made velcro and nylon wallets printed with the names of the big music acts of the day. Although the business took off at first, Kiyosaki let his attorney talk him out of securing patents for his wallets because the fees would have been upwards of $10,000. When word of his success got out, another company copied his unprotected idea and Kiyosaki lost millions of dollars when the business failed.
Suze Orman Cleared Trees and Waited Tables
Suze Orman is one of the most famous faces in finance, and America's self-proclaimed Matriarch of Money. She writes on her website that she learned the value of a dollar in college, where her first jobs allowed her to pay for school. During her freshman year at the University of Illinois, she worked seven days a week in her dormitory's dish room. After college, she and some friends lived out of a van in California and earned $3.50 an hour clearing fallen trees from roads. Eventually, she settled into a waitressing job at a place called Buttercup Bakery, where she worked until she was 29.
Check Out: Suze Orman's Top 26 Tips That Will Save You From Financial Disaster
Jim Cramer Was a Stadium Vendor
Before he was a hedge fund manager and television's zaniest stock market guru, Philly-metro native Jim Cramer was slinging drinks to thirsty fans during Phillies games at the old Veterans Stadium. Cramer said on the Barstool Sports podcast that he eventually got bumped up to ice cream, where the real money was. He said he made a killing — $40 or $50 a night — by bribing his fellow vendors to stay out of the 700 section, where he was the lone connection to frozen goodness.
Neil Cavuto Was a Fish Fryer
Before he was an anchor and shot-caller at Fox News and Fox Business, Neil Cavuto wanted to be a priest, according to an interview with the News Times. That wasn't meant to be, but what the universe did have in mind for Cavuto was a stint as a fish fryer at a place called Arthur Treacher's fish and chips eatery across from Western Connecticut State University when he was in high school. He was good at the job, he worked hard and held virtually every position before ascending to franchise manager at the age of 17.
Read: McDonald's and 41 Other Franchises That Could Make You Rich
Tim Ferriss Worked in Data-Storage Sales
In 2007, Tim Ferriss published "The 4-Hour Workweek." The book became an international bestseller and launched Ferriss into the self-help stratosphere. After he graduated from Princeton in 2000, he moved to California and took a sales job with a data storage company, according to The New York Times. He became disillusioned both with his salary and with the company's inefficiencies so he began concentrating instead on building his own e-business on the side. About a year later he was fired.
See: Famously Fired: 16 Celebrities Who Lost Big After Huge Scandals
Tiffany Aliche Was a Preschool Teacher
Before she became the Budgetnista, one of the most trusted personal finance experts in the country, Tiffany Aliche was a preschool teacher in Newark, New Jersey, a calling she pursued for 10 years until she began her second act, according to her site. The bestselling author, speaker, TV personality and celebrity budgeting maven never abandoned her roots. She authored a "pre-financial education" children's book called "Happy Birthday Mali More."
Discover: 18 Celebs Who Used To Be Teachers
Clark Howard Sold Real Estate
With 25 years in the industry, Clark Howard is one of the founding figures of the modern financial therapy movement. A member of the National Radio Hall of Fame, he launched the Clark's Consumer Action Center, a phone line his listeners could call to talk through their money troubles. He started out, however, as a real estate agent. In 1981, he switched up and launched his own travel agency before going into radio in his 30s.
More: Best Financial Advice From Oprah and Other Big-Name Celebs
Chris Hogan Worked as a Debt Collector
Author of "Retire Inspired" and "Everyday Millionaires," Chris Hogan hosts a self-titled podcast that's among the most popular money shows in America.
A large, powerfully built man, Hogan was an All-American football player in college. Upon graduating, according to his website, he began an indirect route to his current calling when he took a job as a debt collector. Seeing people in financial trouble struggling through their lowest points compelled him to change careers and go into banking so he could help people manage their money instead of intimidating them to pay up.
Grant Cardone Consulted for the Auto Industry
Known worldwide for his "10X Rule," Grant Cardone is one of the most visible speakers, authors and TV personalities in the world of money/career/wealth coaching and self-help. Before all that, however, he worked as an auto industry consultant who helped dealers and manufacturers streamline their operations. He did that — along with his early sales work — only to save enough money for his first real estate venture. Today, he owns 4,500 apartments.
Brandon Turner Earned Minimum Wage at a Group Home
Through his BiggerPockets media empire — books, podcasts, online learning platform, you name it — Brandon Turner has made real estate investing accessible to the masses. He got into the business at a very young age, buying and flipping houses and investing in rentals in his early 20s. Before that, however, he earned minimum wage working at a group home for mentally challenged adults, according to an interview with Ground Level Consulting.
More From GOBankingRates
About the Author