Suze Orman Says Stimulus Checks Are Hurting Your Finances — How To Regain Control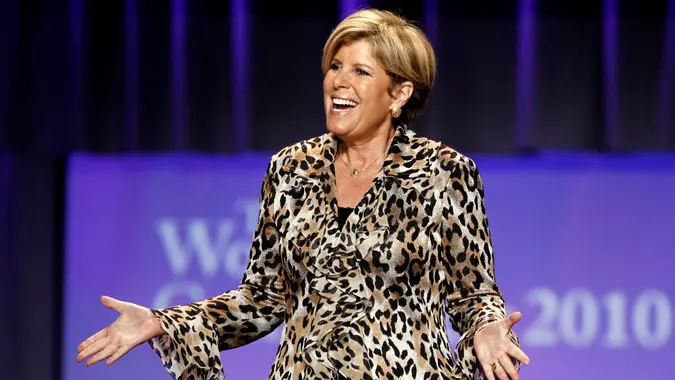 Matt Sayles/AP / Shutterstock.com
Personal finance expert Suze Orman said that many consumers are dealing with a "financial hangover," per The Ascent. The cause? Stimulus checks the government sent to low and middle-income-earning Americans to keep them afloat during the pandemic.
While the stimulus payments were meant to help struggling citizens, the delivery timing was problematic. Americans received a much-needed injection of cash at the same time kinks developed in the supply chain. Consumer demand then exceeded the reduced supply, and the mismatch fueled inflation — an economic condition that persists more than two years later.
The Federal Reserve has attempted to mitigate the effects of inflation by increasing interest rates multiple times, with additional hikes possible. However, the elevated cost to borrow hasn't put a significant damper on consumer spending.
Orman believes the continued overspending trend will spell financial disaster for many Americans, especially if they lose their jobs. Therefore, she encourages consumers to shift their habits and save more money.
One way to do that is to participate in the 2023 Tax Refund Challenge. If you get money back, you should use it to pay down debt or beef up your emergency fund.
You can also ease inflation-related financial stress by:
Cutting spending on goods and services that don't add value to your life.
Seeking credit counseling if your debt feels overwhelming.
Prioritizing your mental and emotional health.
Consider starting a meditation practice, finding a form of exercise you enjoy, or speaking with a therapist if needed.
More From GOBankingRates