6 Things Worth Investing In To Help You Keep Your Resolutions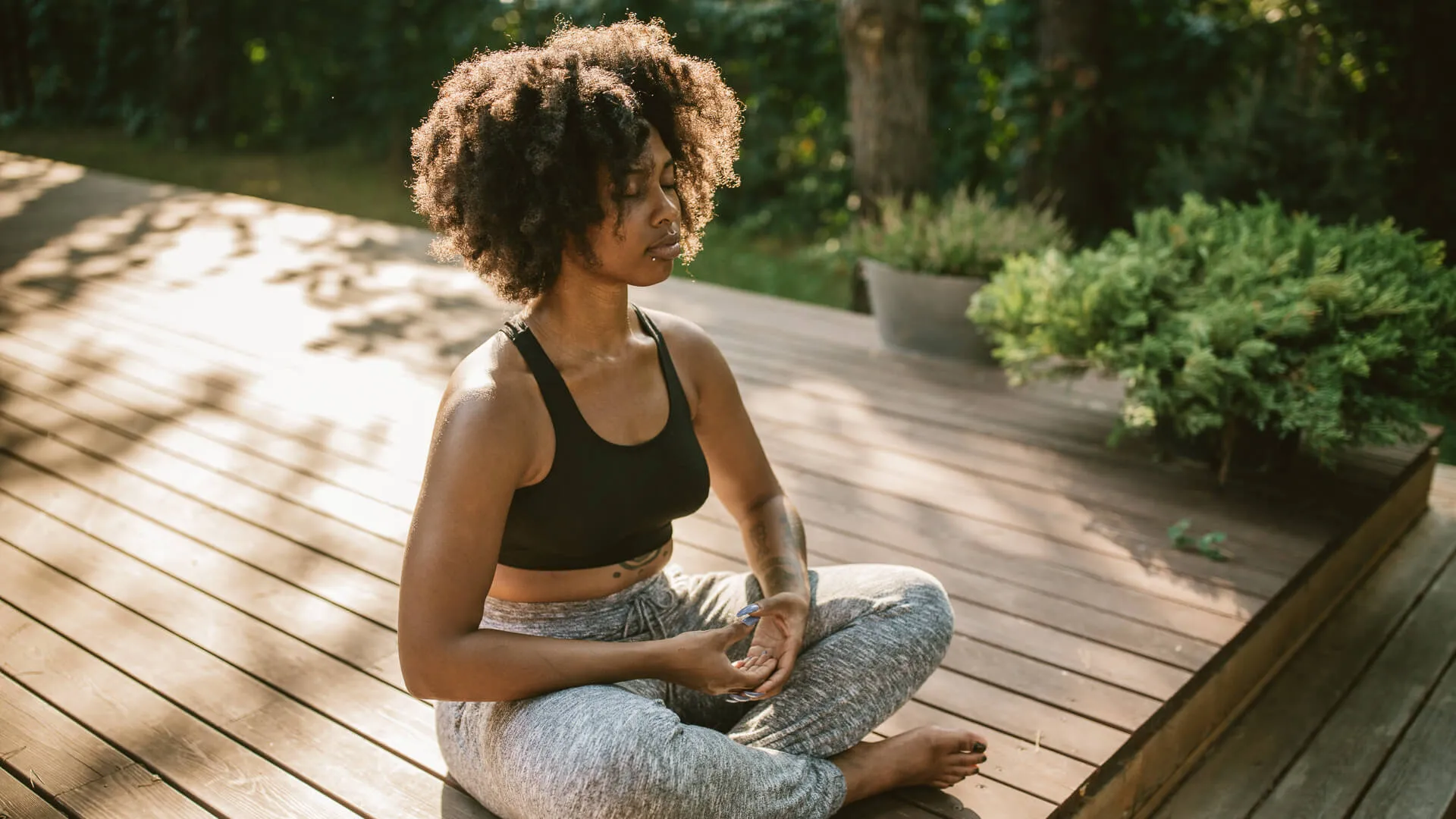 As the COVID-19 pandemic continues, people are struggling with all kinds of issues — from creating and following through on a budget to developing a more positive outlook to shedding unwanted pounds. And, like other years past, the first month of 2021 is the dawn of New Year's resolutions.
But making a New Year's resolution is only the first step. Next, you have to figure out how to accomplish it. Instead of trying to reinvent the wheel to reach your goals, why not look to items that can help?
While the thought of spending right now on anything that's not a must-have may make you recoil — stop. Focus on the value you stand to gain by accomplishing your New Year's resolutions with the help of a specialized item. For example, how much is it worth to you — and your bank account — to wipe out your credit card debt? All it takes is a small investment to get you on the right track.
Don't wait another minute. Here are six items, priced at $84 or less, that can help you make your New Year's resolutions a reality.
Last updated: Jan. 13, 2021
Smart Scale
If your New Year's resolution is getting fit, a smart scale is a good way to keep yourself motivated. The scale tracks personal data like weight, body fat, BMI, muscle mass and bone mass. So, if you happen to hit a plateau during your weight-loss journey, you won't have to wonder if all the clean eating and exercise are still making a difference. The scale will allow you to actually see if your body fat percentage is shrinking — even if the pounds aren't falling off.
Budgeting App
Price: $11.99 a month or $84 annually
If creating and sticking to a budget is one of your top resolutions, then a budgeting app is the perfect tool to help you get there. You Need a Budget's app (which claims to change lives) gives users a 34-day free trial and 100% money-back guarantee. The app uses zero-based budgeting and gives every job a dollar so you won't spend your money mindlessly. Plus, it teaches you how to adjust your budget as needed so you never spend more than you make again. Get the YNAB app on the App Store or Google Play.
Gratitude Journal
Perhaps you're striving to have a more positive and grateful 2021. If so, a gratitude journal is a perfect pick to promote a daily attitude of gratitude. Plus, writing about your gratitude has been proven as a catalyst for making you happier and healthier, according to Psychology Today. With the Morning Magic 5-Minute Journal, you can spend the first five minutes of your day developing an intentional mindset via its engaging, yet simple prompts. And if you feel like digging deeper, you can use the journal's inspiration pages.
Meditation App
If stress, anxiety and lack of sleep plagued you in 2020, you may have decided it's time to take control in the new year. A meditation app like Insight Timer — which is rated as the No. 1 free app for sleep, anxiety and stress — can help you shed your woes and become a happier version of you.
You can find the app on the App Store or Google Play. The free version offers thousands of guided meditations from the top meditation and mindfulness experts, music tracks and ambient sounds, a meditation timer, progress tracking features and discussion groups. Or upgrade to the paid version, which offers hundreds of insight courses from the world's best teachers, the ability to download meditations to your device, high-quality audio and an advanced player, which allows you to pick up where you left off.
'The Healthy Meal Prep Cookbook'
No matter what your goals are for meal prep — saving time, saving money or eating healthier — a meal prep cookbook, like "The Healthy Meal Prep Cookbook," can give you the information you need to efficiently reach each and every one. This all-inclusive book features information on essential meal-prepping supplies, as well as storage and safety tips. You'll also find three, two-week meal plans to jumpstart your meal prep journey and over 100 healthy recipes you can use to create your own meal plans.
Debt Payoff App
Price: $0 to download, $4.99-$39.99 per in-app purchase
If your focus is on paying off your debt this year — or at least making a sizable dent — springing for a debt payoff app can help you reach that goal. Everything you need to keep your debt-destroying plan on track is at your fingertips with the app.
The Debt Payoff Planner app, which is free to download offers users four debt-payoff options: debt snowball, debt avalanche, debt snowflake or a custom plan. The catch? It's for Android devices only.
If you have an Apple device instead of Android, consider the Debt Manager app for 99 cents, which features the debt snowball strategy. Users can choose to pay the lowest or highest balance first, the highest-interest debt first or make a custom debt payoff plan.
More From GOBankingRates
Photo Disclaimer: Photos are for representational purposes only.