The Budgetnista Tiffany Aliche: This Bad Money Habit Is 'Costing You Wealth and Financial Peace of Mind'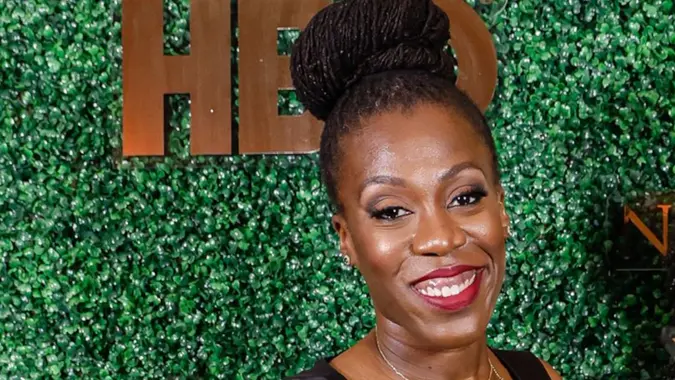 Jennifer Johnson/Shutterstock / Jennifer Johnson/Shutterstock
Tiffany Aliche is the New York Times bestselling author of "Get Good With Money." She is the creator of The Budgetnista, a website where she helps women live richer and re-evaluate their relationship with their finances. Most recently, she was featured in the Netflix documentary "Get Smart With Money."
See Our List: 100 Most Influential Money Experts
Learn: How To Build Your Savings From Scratch
Chosen by GOBankingRates as a Top Money Expert, Aliche shares money advice and tips on fighting inflation.
To vote for Aliche as your favorite money expert, visit her page here.
What's the one piece of money advice you wish everyone would follow and why?
Financial education is the best way to not only make sure you can make money but also maintain it. Education can look like podcasts, classes, social media or books.
What's the most important thing to do to build wealth?
1) Make an income.
2) Spend less than you make/make more than you spend.
3) Save some (at least three months of emergency savings).
4) Invest (examples include real estate, stock market, business, etc.).
5) Protect your wealth insurance and estate planning.
What's your best tip for fighting the impacts of inflation?
1) Outpace it by investing. Your money has to make more than what inflation is costing you. 
2) Pay down high-interest-rate debt.
3) Work to make more, such as a raise or a side hustle. 
What's the biggest mistake people make when it comes to money and what should they do instead?
Not aggressively getting rid of high-interest debt. It is costing you wealth, financial peace of mind and other opportunities. 
Jaime Catmull contributed to the reporting for this article.
More From GOBankingRates