Tools That Can Help You Keep Your Financial Resolutions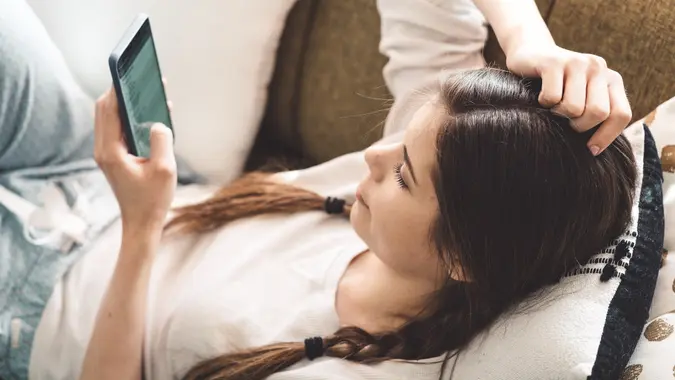 Ziga Plahutar / iStock.com
Making New Year's resolutions is the easy part — keeping them, not so much. Most resolutions fizzle out before the weather breaks in the spring, but each year, a handful of winners see it through and go on to experience the incredible feeling of watching their dreams become a reality. The people in the second group all have a few things in common — discipline, dedication and the right tools for the job.
If your resolution involves money, these are the tools for you.
A Vision Board
Start by giving your New Year's resolution a special home of its own that's separate from the jumble of your daily finances. Even if you use apps and software to manage the rest of your money, you should chart your plans and track your progress using a relic from the analog era — something you can see and touch and build in real life, like a vision board.
For those who aren't so creatively inclined, a standard-issue dry-erase board will do. No matter how basic or how involved your board becomes, the key is to give it a prominent spot in an easily accessible location — if you're going to succeed, you'll be visiting it often.
You can get a small 8.5-inch-by-11-inch magnetized dry erase board to slap on the fridge for less than $6 at Target. If you have around $15 to spend, you can get into the 16-inch-by-20-inch range with multifunction features like built-in cork boards for pushpins and magnetic clips for bringing papers into the fold.
Learn: 
A Daily Planner
Just as with your vision board, there are plenty of apps to help you organize your day-to-day life, which you'll have to do if your resolutions are going to have a fighting chance. But here, too, the physical act of taking pen to paper can help you stay focused and give you a morning/evening ritual that helps you keep your eyes on the prize.
Planners like those from the trendy Moleskine brand are priced in the low $20s on Amazon, and while planners can get much more expensive than that, you can also find a generic version with a price tag in the single digits.
An alternative is to head to Scattered Squirrel or a similar site for free printable PDFs that let you DIY your own 2022 planner for the cost of the ink it takes to print the pages.
A Budgeting App/Expense Tracker
Lots of personal finance apps promise to corral your far-flung accounts and give you a clear picture of what you're saving, what you're spending, and what you're bringing in. But according to a widespread consensus among industry publications like PCMag, Mint is not only the most popular of them all, but it's the best by such a wide margin that it's essentially in a class by itself — particularly when you consider that it's free.
The app unifies your cash, credit cards, bills, investments and loans under one roof. It tracks your spending and your subscriptions, delivers personal insights about your activity and lets you build custom budgets.
While it's important to note that some security experts worry about people housing so much personal financial data in one app, there's simply no better, cheaper, more accurate way to consistently track your money across all the many places that it travels.
A Brokerage App
If your financial New Year's resolution involves growing your money, good news — you're living in the golden era of investing. For the first time in history, just about anyone can invest in the stock market on just about any budget — and it all starts with a brokerage account.
There's simply no need to pay any fees or commissions whatsoever. Thanks to no-fee brokerage apps, you can get started with the money you plan to invest and nothing else — and several top apps don't have a minimum investment requirement.
Just as Mint stands out among the many competing expense-tracking apps, M1 Finance offers features and functionality that virtually no other brokerage app can touch. Many apps offer no-fee, no-minimum investing and some offer automatic investing, partial-share investing, dividend reinvestment and even margin lending — but beyond M1, almost none deliver them all at the same time.
Price Tracking and Cash-Back Apps and Extensions
In 2022, you'll buy a lot of the same stuff that you bought in 2021. This year, take some pressure off your budget and help your resolutions along by earning cash while you spend it. 
The most popular and most reliable cash-back and price-tracking apps — Honey, Rakuten, Ibotta, Dosh and Fetch Rewards among them — are free to use and work in the background while you shop. They all have different features and functions, but the premise is the same — to ensure that you're paying the lowest price for whatever you're buying and that you're earning cash back for the things that you were going to purchase anyway.
Spending less money and keeping more of it, after all, is the cornerstone of all great financial resolutions.
More From GOBankingRates