Travis Kelce Lost Big Without a Financial Advisor — Why You Need One Too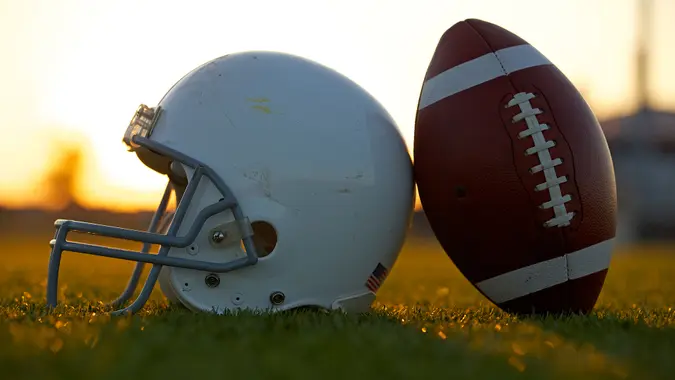 David Lee / Shutterstock.com
Receiving a financial windfall sounds like a dream for most people. But as Kansas City Chief's tight end Travis Kelce will tell you, large amounts of money can be hard to hang on to if you don't have a financial advisor to help you. In his rookie year, Kelce signed a $3.1 million contract that included a $700,000 bonus. But after a year of extravagance, Kelce found himself struggling to pay rent. Now, the football star offers this useful advice that he shared on Shannon Sharpe's "Club Shay Shay" podcast: "Find a financial advisor you trust that's gonna do right with your money."
You don't have to be a multimillionaire NFL player to need a financial advisor, however. Whether you receive an inheritance, sell a business or simply earn a good salary, you should look to an advisor to help you manage your financial life. Here are just a few of the many ways an advisor can help keep your finances and future on track.
1. Review Your Current Investments
Many investors either under-trade or over-trade their investment portfolio. In the first scenario, investors buy a portfolio and never look at it again, neglecting to rebalance, hanging on to long-term losers and failing to add more current winners. Others trade in and out of stocks so rapidly that they create tax problems and end up with a hodge-podge of speculative investments. A financial advisor can help review what you should be owning based on your investment objectives and risk tolerance.
2. Construct Short- and Long-Term Personal Financial Plans
Without a plan, your financial life can quickly turn into disarray. Just as with Kelce, if you're bringing in a decent paycheck, you might feel as if you have enough money to cover all your financial needs, which can lead to overspending. A financial advisor can help keep you on track with everything from a monthly budget to a long-term savings and investment plan. A good financial plan will incorporate estate planning, retirement planning, insurance planning and other financial needs specific to your life, such as life after divorce, college planning, the sale of a business or charitable giving.
3. Plan For Emergencies
You may have had the good fortune to avoid any major financial emergencies in your life but failing to plan for them can cause major damage. Whereas you only have your own personal financial life as a reference, advisors work with hundreds or even thousands of clients and have experienced all types of financial disasters. A good financial advisor can ensure that you have adequate financial reserves to cover any emergencies without disrupting your short- and long-term financial plans.
Regardless of your financial situation, it can pay huge dividends to consult a site like GOFinancialAdvice where you can be paired with an advisor who could fit your needs. The more you can learn about how to manage your money, the more likely you'll meet all of your personal financial goals.