4 Ways To Move On From Money Mistakes in the New Year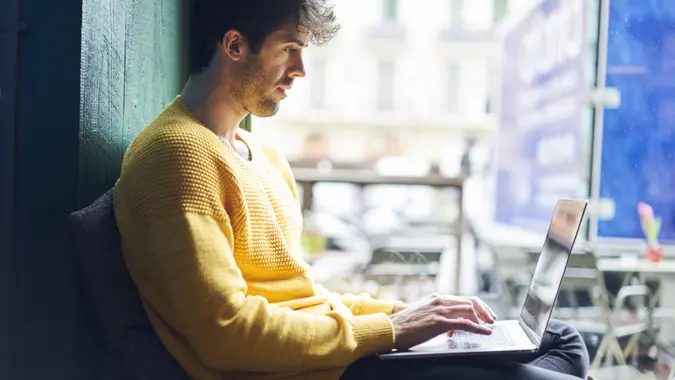 GaudiLab / Shutterstock.com
Did you make a money mistake last year? Maybe you regret charging an impulse purchase or you experienced a financial lapse in judgment. There is good news: It's possible to move on and start the year with a fresh slate. 
Moving on from a financial mistake is usually a practice that is easier said than done. Carefully follow these tips to ensure you not only move on from your money mistake but keep from making similar mistakes in the future.
Figure Out What Happened
What caused this mistake to happen in the first place? One of the first steps in moving on from a money mistake is to figure out how, or why, these mistakes happened, said Victoria Martinez — CFP at Frost Investment Services, LLC and Frost Brokerage Services, Inc.
Some examples, Martinez said, could be items like not budgeting enough for groceries with the current inflation rate. Or you might have spent more on entertainment or wants than you originally planned. Narrowing down the mistakes you made is an important first step.
Make Adjustments Moving Forward
After recognizing mistakes, Martinez said moving on from these mistakes requires making adjustments to your overall budget. Any adjustments made will ultimately help you move forward and achieve your financial goals.
Need some suggestions on where to adjust? Martinez uses the example of a bank account balance that needs to bounce back. "You can do things like increase your contributions to your emergency fund and narrow down where you clean up your spending in different categories."
Acknowledge a Budget Isn't Always Perfect
Over the course of 2022, Martinez said we saw high gas prices and inflation, which were not factors consumers could control.
In addition to giving yourself some grace, Martinez said to remember a budget isn't always going to be perfect. "Overall, a budget is similar to your financial plan. Things may not always go perfectly, so we make adjustments over time to achieve our goals."
Ask Yourself: What Were Your Financial Wins?
As you acknowledge some of the money mistakes you made over the course of the previous year, take stock of the financial wins you experienced. What did you do right with your money? You might have had an emergency fund that picked up the bill for an unexpected expense or maxed out your retirement contributions for the year.
Whatever financial wins you did achieve, take note of these and the various stages of the year in which they took place. 
"Each year is going to be different so reflecting on what worked and didn't work for you to keep track and stay within your budget is important," Martinez said. "This way, in the new year you can keep progressing towards your goals."
More From GOBankingRates