50% of Women Are Fearful or Avoidant When It Comes To Finance: 7 Ways To Feel More in Control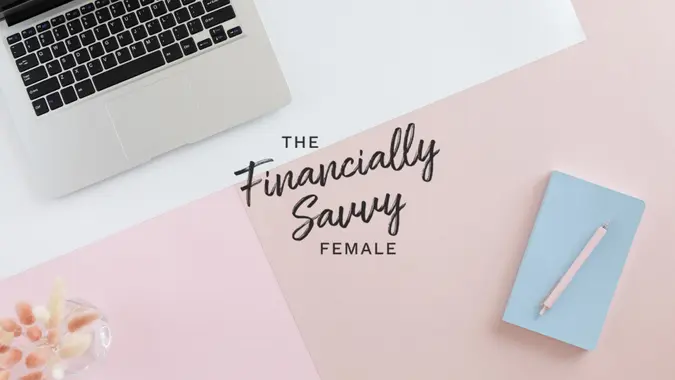 Amax Photo / iStock.com
How do women describe their relationship with money? In GOBankingRates' 2023 Women & Money survey, 50% of overall women surveyed said they would describe their relationship with their personal finances as fearful or avoidant. Women surveyed who identified as fearful told GOBankingRates they are not confident in their ability to manage their money. Those who identified as avoidant said they avoid thinking about or dealing with their finances. 
How can women break the cycle and begin associating positive emotions with their finances? These best practices will help women feel more in control.
Start Small
A drastic shift in how one views their financial picture doesn't happen immediately.
Cara Macksoud, a certified financial behavior specialist (FBS) and CEO of Money Habitudes, a financial assessment provider, said everything touches money, so she recommends starting small if women want to feel more in control of their finances. Do not start by tackling difficult financial topics, like retirement or buying a home. Instead, women can ask themselves questions like "How do I afford my cellphone bill?" or "How do I afford the clothes I buy?" 
As women answer these questions, Macksoud said they may try to sophisticate their finances. For example, if you ask yourself how you afford your phone bill, you may then ask if there's a way to start paying ahead for a slightly lower monthly fee. 
"These small changes make women feel like they are in control because they realize that they are doing something greater in the system that someone else might not be doing," Macksoud said. "Once they have more of an understanding about money, they know they have now set the tone and really taken matters into their own hands of understanding their finances and dictating where that money is going to go."
Understand Your Current Financial Situation
Facing your financial picture may sound absolutely terrifying to those who are avoidant or fearful about their finances. However, all women — even those who are not fearful or avoiding their money — must do it. 
In order to take control of your finances, Monique White, head of community at Self Financial, said you need to understand where your money is going first. White recommends looking at your bank statements. This gives women a clear idea of their spending breakdown and habits. Once women understand their current financial situation and spending habits, they will be empowered to make smart decisions and set themselves up for success in the long run.
Do not wait to review your financial situation. Katie Randall, financial advisor at Prime Capital Investment Advisors, said many women have come to her for financial advice only after they couldn't avoid it anymore. 
Create a Realistic Budget You Can Stick To
Once you've reviewed your bank statements and have a better understanding of your spending behavior, it's time to create a realistic budget you know you'll be able to stick to each month. 
Understanding your monthly spending allows women to establish strong financial goals. In turn, this helps inform your budgeting decisions. White recommends checking in every month to assess your goals. Make sure they still work for you. If not, what can you cut down on or adjust?
Automate Your Savings
A common piece of financial advice, which can help put you in control, is automating your savings. This includes saving for financial goals like retirement, buying a home or an emergency fund.
After you put the proper systems in place, your money will go to the right places automatically. Randall recommends women conduct tune-ups and check-ins afterward. Set a money date for yourself each week and set the clock for 10 minutes to ensure there's an endpoint. If you feel anxious or avoidant, Randall recommends doing something calming beforehand, like going for a walk or meditating, to relax. Women who find automating is working on a weekly basis may move their check-ins to monthly. 
Talk To Your Female Friends About Money
This is not a conversation about account balances. Rather, Randall said these discussions should be about what women are working on financially. A few good examples include saving for a down payment, working toward a raise or promotion or a strategy for paying off debt.
"The more we flex our money conversation muscles together, the less scary and taboo it becomes, and we all elevate," Randall said. 
Get an Accountability Partner
Women who feel fearful or avoidant of their finances don't have to navigate their finances completely alone. Find an accountability partner, like a spouse, financial advisor or close friend, who can help you stay connected to your financial goals.
What if none of these options are available or don't make ideal accountability partners? White recommends checking out organizations like Operation Hope, NFCC and AFCPE, as resources that can help you take control of and manage your finances.
Celebrate the Wins
Every win that makes women feel more in control of their personal finances deserves a celebration. If you meet a significant goal or milestone, treat yourself to something that feels celebratory to you. You earned it!
More From GOBankingRates