What Kinds of Financial Sacrifices Should Parents Make for Children?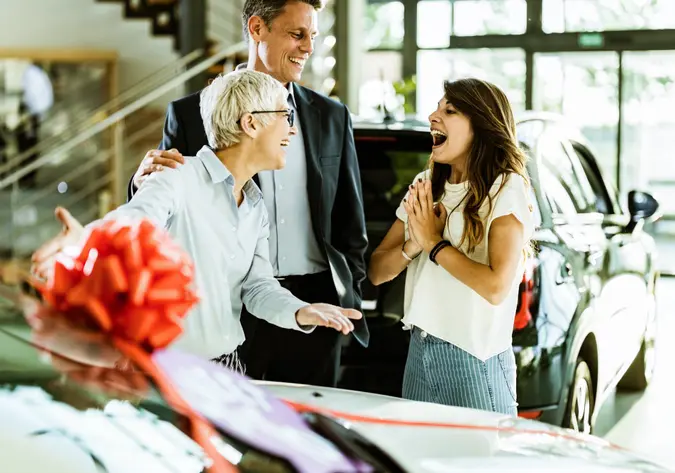 skynesher / iStock.com
As a parent, you are used to making sacrifices for your kids. When they are infants, you sacrifice sleep; when they are toddlers, you sacrifice sanity; by the time they are teenagers, you sacrifice both.
Despite being ready to pull your hair out, you know these sacrifices are worth it. But when is depriving yourself to better your child going too far? Are there certain sacrifices that aren't worth it?
Investing in your children is a no-brainer. Sacrificing your sleep (and occasionally your mental health) is one thing, but what about your retirement or financial well-being? According to a recent survey, over half of parents (56%) are willing to go into debt to pay for their child's education. But what is the real cost of this kind of investment? Ultimately, should you risk your own financial health for your kids?
Wants vs. Needs
Before you start dipping into your 401(k), you need to take a moment to prioritize what kinds of financial sacrifices you are making and whether they are wise investments. Take stock of everything you are spending money on for your kids and decide whether they are needs or desires. 
Giving in to your kid's every want can be very tempting. After all, Samantha has the latest L.O.L. dolls, and Tommy's mom had no problem paying nearly a grand for the newest game console. But is it wise to go into credit card debt to afford these non-necessities? Probably not. 
Instead of indulging your child every time you go to Target, have the child earn money by doing chores around the house or reward him or her for hard work in school. Teach him or her about saving and give the child a reason to value things. 
Paying for Experiences
A more difficult decision may be whether to stretch your budget to pay for experiences for your child. Given that many public schools have cut critical programs like music and art, parents are left to supplement their children's education by paying out of pocket for these. 
Eschewing a lavish vacation to pay for your child's piano lessons or club soccer may be a reasonable sacrifice, but working two jobs to do it may not be. Before investing thousands in an experience, consider whether it is something your child actually enjoys and what you are giving up for it. 
Career Goals
A common question is whether a parent should sacrifice career to stay home with children. It is one of the biggest financial and personal sacrifices you can make and can be decided only on a case-by-case basis. There is no one-size-fits-all solution when it comes to this kind of decision. 
But these are all individual choices that should be made based on not only your financial situation but also what will make you feel whole. A happy parent is more often than not the best parent, whether that means staying home with your child or going into an office each day.
Taking on Credit Card Debt
Many parents are willing to go into debt to pay for their children to have the best childhood possible. Unfortunately, many of the ways that parents pay for these non-essentials are not good ideas. 
Skipping a trip to the hair salon or driving your car longer is one thing, but going into credit card debt is another. Credit card debt is notoriously difficult to get out of, and you'll be paying an arm and a leg for every dollar you borrow. Avoid putting it on the credit card unless it is an absolute necessity — such as food, shelter, transportation, health or child care. 
Retirement Woes
With the cost of college skyrocketing, it seems inevitable that parents will willingly place themselves in financial hardship to see their children succeed. Most experts agree that not contributing to your retirement or, worse yet, dipping into it early is a mistake, even if it is to pay for your child's education. 
While education is important, look for alternative ways to pay. There may be federal loans that usually have exceptionally low interest rates. Explore scholarship opportunities and community college. If these won't work, are you willing to downsize your home or or go down to one vehicle?
Remember, nothing says you have to pay for your children's college. And if they insist, just ask whether they are OK with you moving in with them once your retirement funds run out. It may change their tune. 
More From GOBankingRates