What 2022 Meant for Women and Money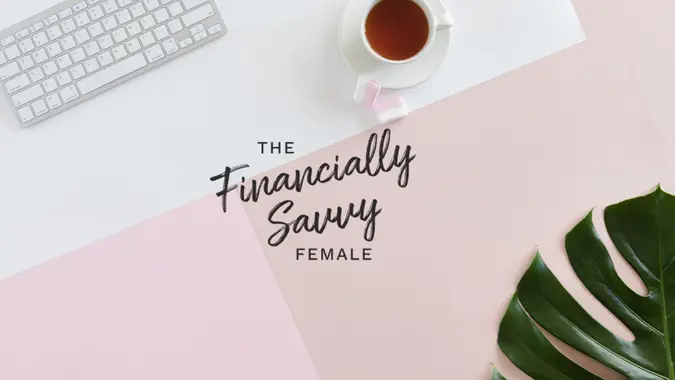 Amax Photo / iStock.com
This past year was a financially tough time for all, but women, in particular, have felt the brunt of inflation — both on their wallets and by the toll it's taken on their mental health. In addition, women have had to contend with the new realities of a shifting working world, often while being paid less than their male counterparts. And women are still lagging behind men when it comes to saving and building wealth. But it hasn't all been bad news, as one 2022 study has shown some promising progress in women's investing behaviors.
Take a Look Back: 2022 Year in Review
See: States Whose Economies Are Failing vs. States Whose Economies Are Thriving
In this "Financially Savvy Female" column, we're taking a look back at what 2022 has meant for women and money.
Inflation Hit Women Particularly Hard
This past year, women had to grapple with inflation on top of the already prevalent "pink tax" — the extra costs women pay for personal care products, clothing and more. And as the members of the family who are typically responsible for making household purchases, many women found it harder than ever to stay on budget.
Given these circumstances, it's no wonder that women were hit harder mentally by the effects of inflation than men. A recent survey conducted by Stash found that 60% of women said inflation was taking a toll on their mental health, compared to 52% of men. And a separate study conducted by Fidelity found that inflation is now the primary financial stressor for women, with 71% saying they are worried about inflation.
"Women are already feeling anxious and stressed amid the ongoing economic uncertainty, and inflation is only adding to their anxiety," said Lorna Kapusta, head of women and customer engagement at Fidelity Investments.
Take Our Poll: Do You Think Student Loan Debt Should Be Forgiven?
Women Didn't Save Enough Money in 2022
A survey conducted by Betterment earlier this year found that 41% of women do not have money saved up for an emergency, while only 28% of men reported not having an emergency fund.
A separate GOBankingRates survey found that 40% of women have $100 or less in their savings account versus just 26% of men. In addition, women are more likely to report having less in their checking accounts, with 40% saying they let their minimum checking account balance reach $100 or less.
There are likely multiple factors playing into these disparities.
"On average, women earn less than men. So, for them to save an equal amount, they need to save a greater percentage of their paycheck than men," said Jane Voorhees, CFP, director of financial planning at ALINE Wealth. "On top of that, women often leave the workplace or work part-time due to child-rearing or elder care."
There are also behavioral differences that can play into women's lack of savings.
"Although things are changing, traditionally women were less likely to involve themselves proactively in finance and investments," Voorhees said. "Finance has always been a male-dominated arena so it can feel intimidating to have the money conversations."
Women Faced Workplace Struggles
Although being able to work from home has been touted as a major advantage for working women, this isn't necessarily the case. A recent Bloomberg article called the "work-from-home revolution" a "trap for women," noting that the partner who works from home is usually tasked with taking care of the household and children while also working full time. This is likely contributing to the increased stress working women are feeling. Deloitte's 2022 Women at Work survey found that 53% of women say their stress levels are higher than they were a year ago and 46% feel burned out.
In addition to battling burnout, many women have to grapple with the fact that they are likely being paid less than their male counterparts — and a recent TradingPedia study found that the gender pay gap is largest for highly educated women and executives.
"Women don't ask for [more money]," entrepreneur Desiree Martinez said. "They don't ask questions. They don't talk about money, and we've been conditioned to avoid talking about those things because it's seen as impolite or improper, even with extensive experience and degrees."
Young Women Got a Head Start on Investing
It wasn't all bad news for women and money this year. Fidelity's 2022 Money Moves study found that the next generation of women (ages 18 to 35) started investing in a brokerage account at an average age of 21, compared to age 30 for older women who started to invest during the same age frame.
"Historically, investing has not felt accessible, and often has been made to feel more complex than it needs to be," Fidelity's Kapusta said. "But with the entrance and scale of employer workplace retirement plans, new technology [and] resources that break down how to invest to achieve your goals, that's changing."
GOBankingRates wants to empower women to take control of their finances. According to the latest stats, women hold $72 billion in private wealth — but fewer women than men consider themselves to be in "good" or "excellent" financial shape. Women are less likely to be investing and are more likely to have debt, and women are still being paid less than men overall. Our "Financially Savvy Female" column will explore the reasons behind these inequities and provide solutions to change them. We believe financial equality begins with financial literacy, so we're providing tools and tips for women, by women to take control of their money and help them live a richer life.
More From GOBankingRates