When Should You See a Financial Therapist?

5 min Read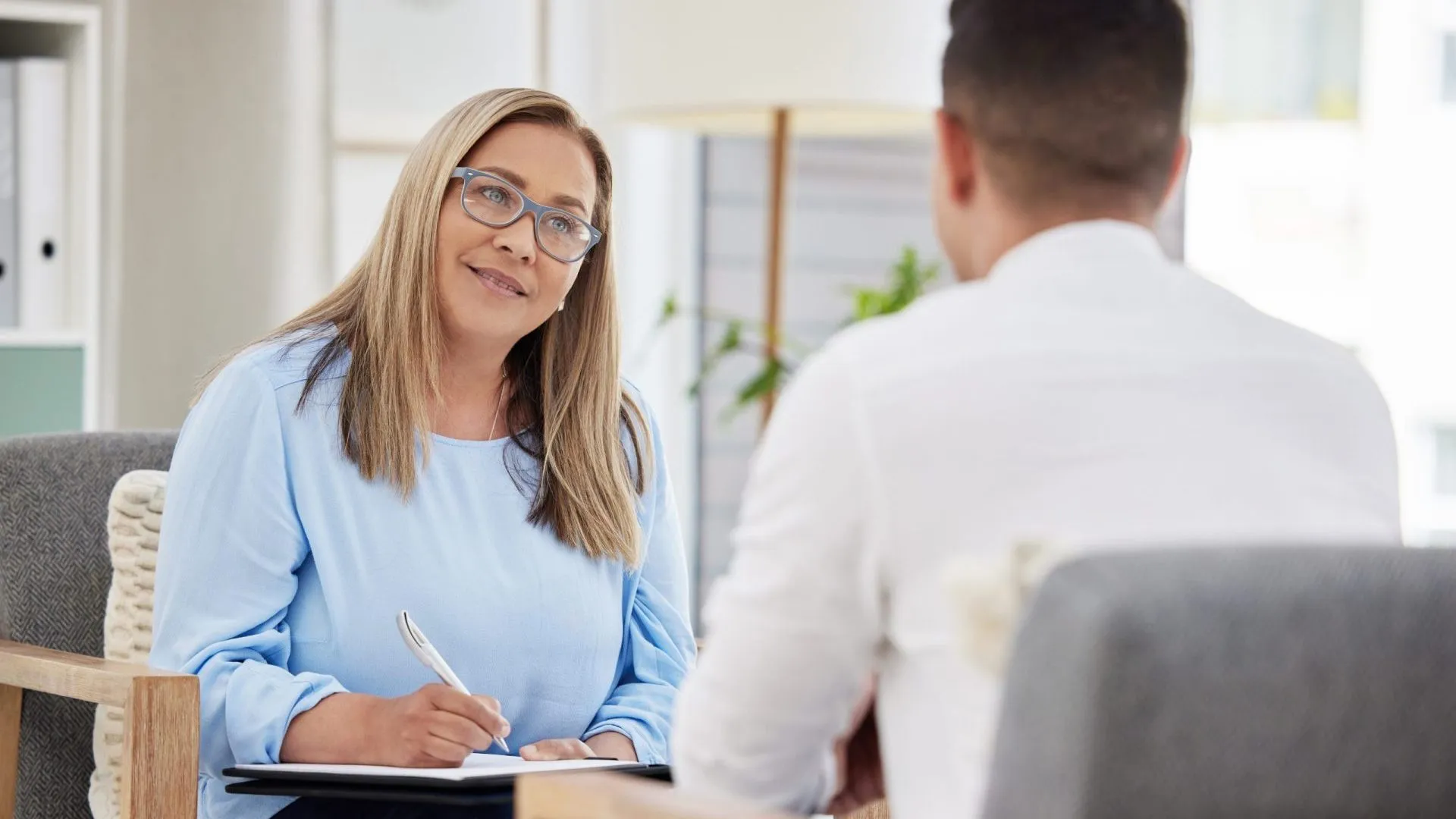 In 2008, when the biggest blows of the Great Recession were being dealt, the Financial Therapy Association (FTA) was born. This organization is a collective of various professionals who are committed to the integration of the relational, cognitive, emotional, behavioral and financial aspects that make up a person's wellbeing.  
Long story short: We have finally learned that money matters to our mental and indeed overall health. 
Find Out: Will Student Loan Forgiveness Include Parent Plus Loans?
See: Unplug These Appliances That Hike Up Your Electricity Bill
"Financial therapy is aimed at helping people overcome a variety of money-related roadblocks," said Stephanie Genkin CFP, CDFA, CFT-l, CDS, BFA, founder of My Financial Planner, LLC. 
There's probably no one who couldn't benefit from a good financial therapist, but how can you tell if you actually need one?
You Make Enough but Are Always Broke
You Feel Anxious or Depressed About Your Finances
"Consider speaking with a financial therapist if your financial issues keep you up at night or if you feel like you cannot deal with the worry and depression they cause," said Levon Galstyan, a CPA at Oak View Law Group. "Financial distress may manifest as compulsive spending, concealing purchases, or avoiding financial statements."
You Have Complicated Emotions About Money
"We receive all kinds of mixed messages about the meaning and morality of money," said Amanda Kruger, LPC, EMDR, a financial therapist who specializes in treating financial trauma. "Many people still see money as just numbers and figures, but the fact is, finances are associated with a lot of emotional and relational issues. A Financial Therapist can help you develop a healthier relationship with finances and help you make peace with your money."
You Want To Get To the Root of Your Financial Trauma
"People may identify financial therapists with financial trauma brought on by stress related to finances and money, which can emerge as symptoms like PTSD," Galstyan said. "When discussing money, those who have experienced financial trauma may experience intense fear, embarrassment, or a sense that they don't deserve to express their financial objectives. Working through financial trauma is possible with a financial therapist."
You Overspend
"It's common to occasionally go over your spending limit, especially if you have several credit cards," Galstyan said. "However, if you discover that you consistently overspend and have trouble paying your obligations, it might be time to schedule a financial counseling session."
Wealth Makes You Uneasy
"Aversion to riches can be a symptom of a serious money condition known as financial rejection, which is difficult for many people to comprehend," said Brady McAninch, founder and CEO of HM-Attorneys. "Patients with this illness frequently associate earning money with exploitation or being a horrible person. You earn significantly less than you could, given your abilities and education. You give money away because you do not believe you are entitled to it. You decline promotions and opportunities to improve your financial stability. You can provide your services for free or undercharge for them. You believe that having no money is a political value."
You Have Student Loan Debt
"If you have more than $10,000 in student loan debt, now might be a great time to consider seeing a financial therapist," said Melanie Hanson, editor-in-chief of EDI Refinance. "With payments set to resume soon, there's about to be one more financial stressor in your life, and developing a plan to cope with it well both emotionally as well as financially can be a great way to avoid ending up in a debt hole further down the line."
You're Supporting Your Parents or Grown Children
"Parents may find it difficult to refuse their kids or wish to assist them when they experience financial difficulties," Galstyan said. "Sometimes people have to care for their elderly parents who don't have a reliable source of income or substantial savings. While it could be beneficial in some circumstances, it can also create dangerous patterns. It could be time to see a financial therapist if your adult kid or elderly parents depend on you for their daily expenditures like rent, groceries, utilities or medications, and you have no option other than withdrawing from your retirement savings to assist them."
You've Tried To Change but Never Do
If you have any financial behavior that you know is harmful and have tried to change it but always failed, it is definitely time to seek a financial therapist. 
Think You Need Financial Therapy? Try It Sooner Than Later
"Many people wait until they are completely overwhelmed with their finances before reaching out for assistance," said Laurie Johnson, a financial therapist and owner of ReVision Financial Solutions. "Those finally seeking financial therapy often feel depressed about their finances or have spent an extended period avoiding them completely. Financial therapy should not be the option of last resort."
More From GOBankingRates
About the Author