Where Americans Get Their Money Advice: A Look at the Most Influential Names in Finance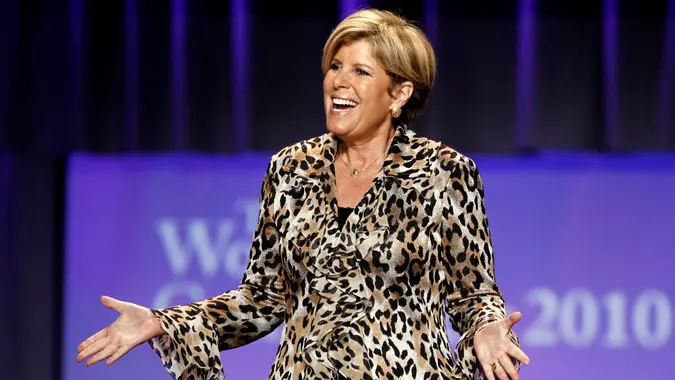 Matt Sayles/AP / Shutterstock.com
When you want financial advice, who do you turn to? GOBankingRates wanted to know how most Americans would answer this, so we looked at best-selling money advice books, top-rated podcasts, popular radio shows, newspaper columns and frequent television appearances to determine who the top mainstream money experts are in the U.S.
So if you're looking for money advice on saving more, spending less, investing wisely, retiring wealthy and more, these are the experts you can rely on.
And the Winners Are…
There are countless financial writers, bloggers and commentators, but these individuals — and their work — stood out from the pack.
Get To Know the Experts
How did these money experts gain their expertise? And what advice do they have for you? We spoke to a number of America's top money experts to hear their stories get their best tips.
Advice for Every Person and Phase of Life
No matter where you are in your financial journey — whether you're starting your first job, looking to build your investment portfolio or getting ready to retire — you can surely benefit from some expert insights. We've gathered up some of the best money advice these experts have shared.
More From GOBankingRates