Who Do Money Experts Go to for Financial Advice?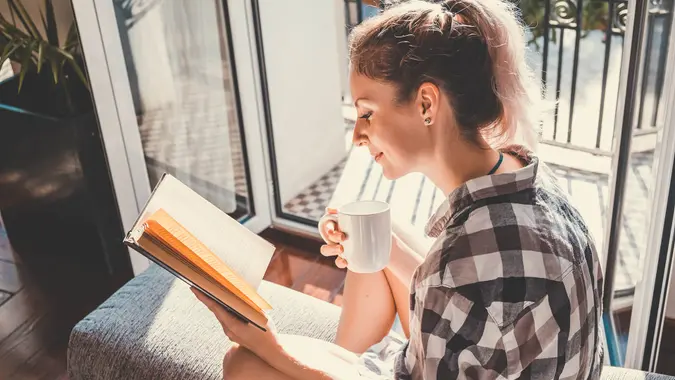 ©Shutterstock.com
When it comes to seeking out financial advice, people tend to stay close to home. A new GOBankingRates survey of more than 1,000 adults found that nearly half the country — 46% — turn to their family and friends for money guidance first. That's almost three times more than the 16% who look online, the 14% who look on social media, the 9% who rely on well-known money experts and the 8% who seek advice from an accountant or financial advisor.
But what about the accountants and financial advisors themselves?
GOBankingRates interviewed a range of money professionals to find out where the industry pros seek answers to their own financial questions.
A Financial Planner Turns to a Familiar Source — His Mentor
Many top financial professionals credit their success to the people who coached and guided them early in their careers. Those close and trusted confidants often remain the first and best source of information for life.
"I consult my mentor or my fellow financial planners who are more senior than I am and whom I trust personally," said Raymond Quisumbing, MBA, a registered financial planner affiliated with Bizreport.com. "By consulting more senior advisors, I get to benefit from their accumulated knowledge, as they have had a wider range of experience with various kinds of clientele. At other times, I read books or attend continuing professional education courses created by senior financial planners that cover advanced personal finance topics."
A Wealth Manager Used Books To Tune Out the 'Deluge of Noise'
John Jennings is president and chief strategist of St. Louis Trust & Family Office and adjunct professor at the Washington University in St. Louis Olin School of Business in its Wealth and Asset Management graduate program. He's also a Forbes ocontributor and author of "The Uncertainty Solution: How to Invest with Confidence in the Face of the Unknown." He thinks the key for anyone seeking credible information is to "pull back and see the big picture."
"Early in my career, I consumed too much financial news," said Jennings. "I spent hours a day trying to keep up with everything going on in the economy and markets. I was in the trees and couldn't see the forest. In the wake of the financial crisis, I shifted my focus to reading more books and taking a bigger-picture approach. This shift has made me a better advisor."
Some of his favorite books include "The Success Equation" by Michael Mauboussin, "Winning the Loser's Game" by Charles D. Ellis, "Thinking Fast and Slow," by Daniel Kahnemann, and "Unconventional Success: A Fundamental Approach to Personal Investment," by David Swenson.
"Reading more books and less news allowed me to focus on investment wisdom and pull myself out of the deluge of noise in which we're all immersed," said Jennings. "This change in focus has made me a better advisor and has significantly reduced my stress levels."
A CFP for Gen Z Takes a Holistic Approach
One of the benefits of life as a financial professional is access — access to professional networks, industry gatherings, insider data and specialists across different fields. The wisest among them take advantage of them all.
"As a financial advisor, I believe in a holistic approach to seeking money advice," said Akpan Ukeme, certified financial planner (CFP) and founder of Finance4Zoomers. "I seek counsel from colleagues and specialists within the field, engaging in discussions, attending conferences, and participating in professional networks. By leveraging a combination of credible publications and collaborative relationships, I can stay up-to-date with the latest insights and provide well-rounded advice to my clients."
A CFA, CEO and University Professor Trusts His Go-To Podcasts
If you turn to money-themed podcasts for financial advice, you're in good company. Not only do nearly one in three respondents to the GOBankingRates survey do the same, but so does Professor Michael Collins, CFA, of Endicott College in Beverly, Massachusetts, and founder and CEO of WinCap Financial.
Some of his favorite podcasts are Streetwise, Numbers by Barron's, and The Compound & Friends.
"Streetwise hosted by Jack Hough goes into specific investment topics weekly," said Collins. "Numbers is a quick daily podcast giving you a brief market synopsis. The Compound & Friends talks about a variety of topics that cater to both the retail investor and professional."
The Industry Standard Is To Utilize Every Available Resource
Kami Adams, a financial advisor and founder of Creative Legacy Group, dished not only on where she turns when she needs money advice, but where her colleagues and other industry pros tend to turn for guidance, as well.
In her experience, industry professionals typically use a combination of sources and outlets that the others discussed on an individual basis. The first is trusted colleagues and specialists.
"We often collaborate with our peers and consult industry specialists to discuss complex financial matters and gain diverse perspectives," said Adams.
Like 9% of the GOBankingRates survey's respondents, they also look to well-known money experts and authors. "Some of us also follow renowned authors and publications that provide reliable insights on personal finance, investing, and wealth management," said Adams. "This helps us to stay updated on the latest trends and strategies."
Finally, there's the resource that insiders enjoy that the general public does not — conferences and other industry gatherings. "Attending conferences, webinars, and workshops allows us to learn from industry experts, network with peers, and explore innovative financial solutions," said Adams.
It's worth noting that not a single professional who spoke to GOBankingRates mentioned social media or its many "finfluencers" as a potential source of financial advice. That puts them in lockstep with the average person. The largest percentage of respondents to the GOBankingRates survey — nearly one in three — cited social media as the source they were least likely to turn to for money guidance.
More From GOBankingRates