Why Are Most Women Who Make Over $250K Still Feeling Financial Stress?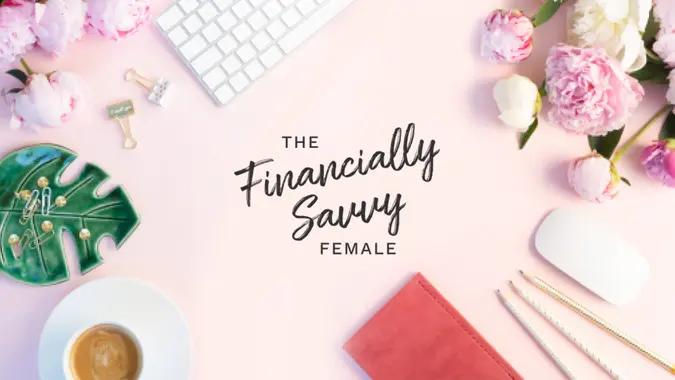 neirfy / iStock.com
Feeling stressed out about money is almost universal among women today. A recent Ellevest survey found that money is women's No. 1 source of stress and that more than half (59%) of women worry about money at least once a week. The survey also found that a higher salary does not equate to less financial stress. The majority (75%) of women making more than $250,000 in annual income said that they do not feel in control of their money. So, why are even wealthy women feeling financial stress?
See: 22 Side Gigs That Can Make You Richer Than a Full-Time Job
Stimulus Checks: Mark These Dates on Your Calendar Now
In this "Financially Savvy Female" column, we'll explore the reasons behind this universal anxiety — even among the wealthy — and ways for women to alleviate their money-related stress.
Financial Stress Is Based on Your Relationship With Money — Not Your Income
When it comes to the relationship between women and money, it's often complicated, so being financially secure doesn't always equate to feeling financially secure.
"Earning six figures, or even over $250,000, will not automatically take care of financial stress," said Jay Zigmont, Ph.D., CFP, founder of Childfree Wealth. "Financial stress is often less about the numbers and more about our own behaviors and relationship with money."
Morgana Rae, a relationship and money coach at Charmed Life Coaching, has seen firsthand that being wealthy does not mean you have less money anxiety.
"My clients have ranged from women on public assistance to one-percenters. While their circumstances may appear dramatically different on the outside, their underlying issues and experiences with financial anxiety have many of the same themes," she said. "There is no such thing as 'enough' money when money mirrors all our human insecurities around love, worth and safety."
Take Our Poll: Are You Struggling To Keep Up With Your Utility Bills?
You May Be Chasing an Ever-Moving Target
Another reason why women feel financial anxiety is that they never get to a point where they feel like they are making enough money.
"When working with clients, I often find that they have a 'magic number' when they will feel safe or secure financially. The challenge with magic numbers is that they move, and rarely will hitting the number change anything," Zigmont said. "If you have a goal to become a millionaire, then once you hit it, your goal becomes to have two million, and so on."
If your goal for feeling secure keeps changing, you'll never achieve it.
How To Break the Cycle of Stress
We are definitely living in a financially stressful time — prices are rising, layoffs are rampant and a recession is looming. But if you're fortunate enough to be in that pool of women making six figures or more, you may want to evaluate whether your level of financial stress is really warranted. Sometimes, this may require the help of a professional.
"Financial stress reflects your relationship with money, which can be improved by working with a CFP professional and/or a financial therapist," Zigmont said.
GOBankingRates wants to empower women to take control of their finances. According to the latest stats, women hold $72 billion in private wealth — but fewer women than men consider themselves to be in "good" or "excellent" financial shape. Women are less likely to be investing and are more likely to have debt, and women are still being paid less than men overall. Our "Financially Savvy Female" column will explore the reasons behind these inequities and provide solutions to change them. We believe financial equality begins with financial literacy, so we're providing tools and tips for women, by women to take control of their money and help them live a richer life.
More From GOBankingRates