Why Jaspreet Singh Uses a Credit Card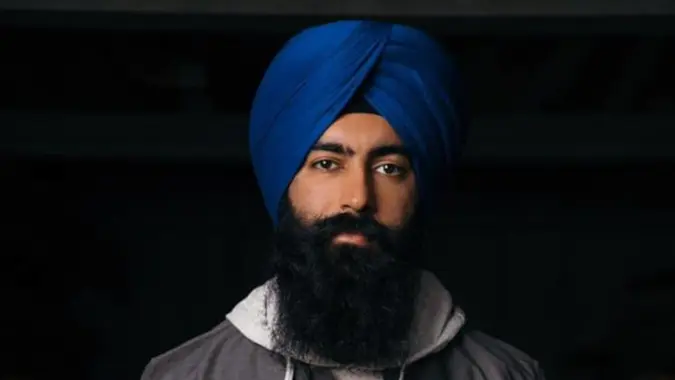 Jaspreet Singh / Jaspreet Singh
A couple of months ago, money expert Jaspreet Singh found himself in a frustrating situation when his three-bedroom Airbnb turned out to have only two bedrooms.
After canceling the reservation, he was dismayed to discover that the $5,000 non-refundable deposit he had put down seemed irrecoverable. He turned to his credit card company for assistance. To his relief, it promptly reimbursed the full amount, highlighting one of the many benefits of owning a credit card.
Contrary to the advice of some financial experts, Singh has found credit cards to be advantageous. But it's all about the approach.
"I will not spend more money than I have or that I need to just because I get some cash back," Singh said in his YouTube video, "This is Why I Only Use a Credit Card."
His ability to stay financially responsible and not overspend makes using credit cards a strategic and rewarding move for him.
Here are all the reasons Singh uses a credit card in order to take advantage of the benefits without falling into the trap of unnecessary debt. 
Disciplined Spending
Singh's financial journey was initially influenced by Dave Ramsey's teachings, which emphasize steering clear of credit cards. While this approach works for many, Singh recognized that he was a disciplined spender and could handle credit cards responsibly.
"I realized I am a very disciplined spender," Sing said. "I do spend a lot of money on my business expenses, so I might as well get some perks on the expenses that I have to make anyway. For me, a credit card as a medium of exchange makes sense because I get perks."
He highlights the importance of mastering spending habits before venturing into credit card usage. Those who are financially responsible can benefit from free credit cards that offer cash back, purchase protection and other rewards.
Perks in Different Spending Categories
Singh has cleverly tailored his credit card strategy to capitalize on different perks available for specific spending categories. To maximize cash back, he uses personal cash-back credit cards for everyday expenses like groceries and gas. 
"When I go out and pump gas or get groceries or do personal expenses," he said, "I put that on my personal credit card which is going to give me the best cashback." 
Managing his own business, Singh handles a plethora of expenses, from advertising to software subscriptions. Business credit cards have become his trusted allies, helping him stay organized while offering 2% cash back on every dollar spent. 
"I have a lot of expenses in my business, whether it's advertising, software, technologies, everything in between," Singh said. "I put all of those on a credit card because I have to make those expenses as is and using the credit card I get 2% cash back on every dollar that I spend. So if I spend $100,00 over the course of the year, that $2,000 back for doing nothing except making the expenses that I had to make anyways with the credit card."
When it comes to travel, Singh found that the value of travel cards outweighs the annual fees they may incur. The perks of travel lounges, TSA precheck and upgrades for car rentals and hotels make these cards highly desirable for him. 
Singh Cares About Perks, Not Card Hacking
Unlike some who try to play the "game" of earning back annual fees, Singh is more focused on maximizing the perks he receives rather than worrying about getting the exact value of the fees in return.
"I pay a lot of money for my annual credit card fees and annual upgrades," Singh said. "For example, my Amex platinum is $700 a year. Everyone is trying to play the game of how I get my $700 back. I really don't care. I am not trying to get this money back. I like the luxury that it provides, which is valuable to me."
His priority is experiencing the luxurious benefits that his credit cards offer, and he finds the cost well worth the experiences he gains.
Singh Waited Until He Could Afford To Live a Life of Luxury
While Singh embraces the perks of credit cards, he also advocates for financial responsibility. He advises against pursuing luxury prematurely or accumulating credit card debt in the process.
"The mistake so many people make is they start out by looking at luxury before they even make any money and that's what gets so many people caught up getting into credit card debt," Singh said. 
He believes it's crucial to build wealth steadily and focus on achieving financial stability before indulging in luxuries.
More From GOBankingRates