This Is the Biggest Money Mistake Women Make, Says 'Wealth Whisperer' Winnie Sun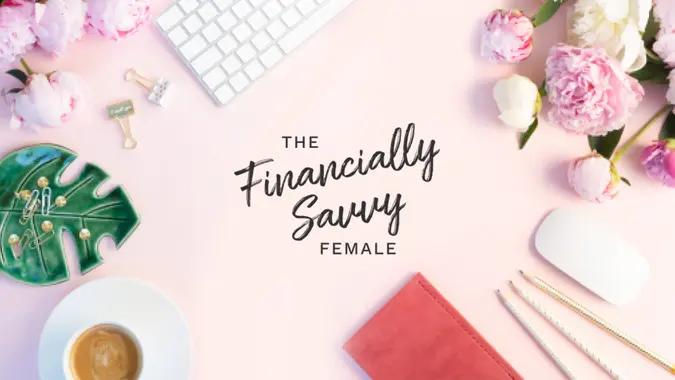 neirfy / iStock.com
The Financially Savvy Female had the opportunity to chat with Winnie Sun, an entrepreneur, personal finance expert and co-founder of Sun Group Wealth Partners. Here, we chat with Sun about her advice for other entrepreneurs, her top five money lessons and the biggest mistake her female clients make.
What advice would you give to aspiring female entrepreneurs?
When you're an entrepreneur, there are going to be so many highs and lows, and you're going to question your decisions on the regular. I'd encourage you to have mentors and a support circle at home and outside that you can go to when you have a quick question, need a fresh pair of eyes, etc. Successful entrepreneurship is not a solo journey.
Aside from this, celebrate your wins — however small, and don't forget to give thanks to everyone who's been there for you along the way. Keep humble, keep learning.
What money lessons have you learned along your own journey that you think every woman should know?
1. It's important to automate your savings and automate your bill-pay. Focus on what you do best, and make sure your long-term financial plans get funded along the way — even when you're too busy to think about it.
2. Fees, taxes and risk are part of investing. The sooner you embrace this, the sooner you can really start investing for your very bright future.
3. Get comfy talking about money. It doesn't define you. If the people around you care only about money, find new people. It's a tool that gets you from point A to point B, so make sure you have enough of it and if you don't, find ways to collect more.
4. Be smart about controlling your budget, but invest heavily in things that matter most to you. That includes people, vacations and life goals, as well as financial goals.
5. A good financial advisor and CPA are priceless.
What's the biggest money mistake you see your female clients making?
The biggest money mistake I see female clients make is underestimating their ability to invest and understand financial concepts. Find a financial advisor that really understands you, will take time to listen to you, coach you and be there for you through your various life cycles, and enjoy the road towards financial independence. You can do it!
More From GOBankingRates
Jaime Catmull contributed to the reporting for this article.