Women and Men Have Different Financial Priorities: Are Women Holding Themselves Back?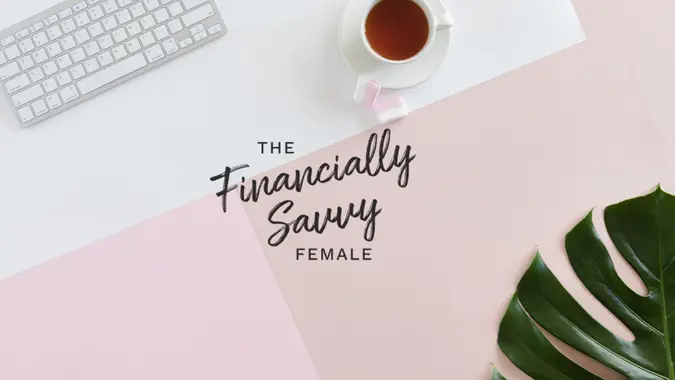 Amax Photo / iStock.com
A recent survey conducted by Ellevest found that women's No. 1 financial priority is supporting their family (family planning, child care, taking care of parents/siblings, etc.), with 30% stating that this is their top priority. This came before building an emergency fund (29%), sticking to a budget (26%), growing retirement savings (22%), paying off credit card debt (22%) and creating a budget/spending plan (20%). Conversely, men's No. 1 priority is growing retirement savings.
In this "Financially Savvy Female" column, we're chatting with financial experts about how women should be prioritizing their finances, and how to strike a balance between supporting their families and protecting themselves financially.
What Should Women Actually Be Prioritizing?
"I know we hear it all the time, but we must prioritize ourselves as women," said Kristen Ahlenius, accredited financial counselor and director of education at Your Money Line. "It's in our nature to care, but that care needs to include ourselves."
When it comes to caring for ourselves financially, this means creating stability for ourselves in both the short term and long term.
"Short-term stability involves reducing our debts and building emergency savings," Ahlenius said. "Long-term stability can look like building retirement savings or becoming debt-free."
Women are on the right track, with 29% stating that building an emergency fund is their No. 1 priority, just behind supporting family. However, building this fund should come before supporting family as a priority for all women.
To realistically achieve this financial goal, Ahlenius recommends setting up an automatic deposit into a savings account.
"Rome wasn't built in a day, and your short-term stability won't be either," she said. "Schedule a deposit on the same frequency as your payday. Eventually, I would love to see you save 10% of your paycheck, but that's a long-term goal. See if you can start with $50."
Women should also prioritize saving for retirement, Ahlenius said.
"Ideally, you can take advantage of an employer-sponsored retirement plan," she said. "If you've never contributed before, our first goal is to start. Place 1% of your paycheck in this account. It will feel uncomfortable initially not to have these funds, but you will adjust, I promise! Our goal is to at least contribute to the employer match. A great rule of thumb is to increase your retirement contribution(s) by 1% yearly."
In order to ensure that you're able to save for your short- and long-term goals, it's important to also prioritize creating and sticking to a budget. If you're new to budgeting, Ahlenius recommends starting small.
"Start with a category you know you could stand to reduce a bit — when in doubt, it's probably dining out, and I'm guilty of it, too!" she said. "Set up a weekly spending goal for your problematic category. As you grow comfortable, you can incorporate other categories."
How Prioritizing Your Financial Wellness Benefits Your Family Too
Although it may seem counterintuitive, prioritizing your own financial goals ultimately benefits your other family members.
"If we don't take care of ourselves financially, we cannot expect to provide for our children, siblings, partners, etc. — at least not for the long term," Ahlenius said. "To properly support our family, which is a top priority, we need to have both long- and short-term stability."
Alissa Krasner Maizes, a financial planner and founder of Amplify My Wealth, agrees with this sentiment: "Prioritizing funding your retirement and emergency savings can guide you with intentional, mindful spending, allowing you to better provide for your family and avoid derailing your finances by running out of money."
It also sets a positive example for your children.
"Prioritizing these actions will help your children learn the importance of prioritizing their finances, and increases the likelihood that neither you nor your family will need to worry about your financial future," Krasner Maizes said.
Easier Said Than Done: How To Shift Your Mindset To Putting Your Needs First
When you're used to putting your family's needs first, it can be hard to make the transition to prioritizing your own financial needs. But this doesn't mean you have to completely cut off your family's needs — it comes down to setting boundaries and striking a balance.
"If taking care of family means sacrificing your retirement, going into debt or spending more money than is coming in, you need to come up with a happy medium," said Shari Rash, financial advisor and founder of Greenway Wealth Advisory. "This happy medium can be setting financial or time parameters around your help, or coming up with a spending strategy that allows you to work part-time so you can spend more time caring for family."
Figure out how much you need to set aside each month for emergency savings and retirement, and determine how much you can devote to family needs from there.
"The best way to balance the competing interests of providing for your family and making the necessary changes is by setting boundaries with a plan," Krasner Maizes said. "Your plan is your guide, empowering you with knowledge and numbers that embrace your goals. When needed, these tools can help you confidently set boundaries with those that you are used to saying 'yes' to by making factual statements such as, 'This is how much I can spend' or 'I do not have that much set aside for this.'
"Knowing your numbers is a game-changer," she continued. "Taking proactive steps with your finances and having conversations with those you need to set boundaries with is essential to your success in being an even better provider for your family, by providing yourself with financial stability now and in the future."
GOBankingRates wants to empower women to take control of their finances. According to the latest stats, women hold $72 billion in private wealth — but fewer women than men consider themselves to be in "good" or "excellent" financial shape. Women are less likely to be investing and are more likely to have debt, and women are still being paid less than men overall. Our "Financially Savvy Female" column will explore the reasons behind these inequities and provide solutions to change them. We believe financial equality begins with financial literacy, so we're providing tools and tips for women, by women to take control of their money and help them live a richer life.
More From GOBankingRates