I'm Gen Z and I Make 6 Figures: Here's How I Spend My Money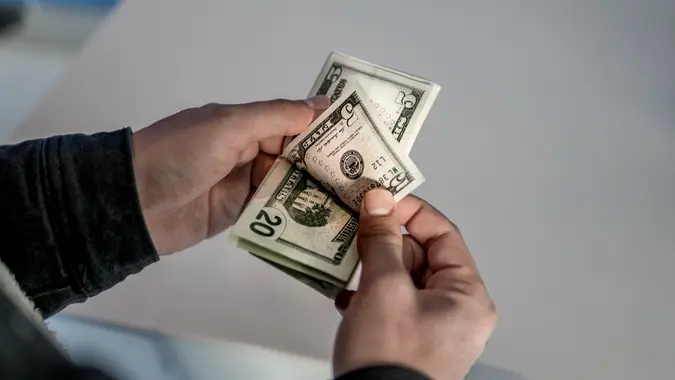 Alihan Usullu / Getty Images/iStockphoto
Brian is a 25-year-old software engineer living in Los Angeles who makes over $150,000 at a startup in Venice, California. "After graduating from UC Berkeley with a computer science degree, I landed a job at a successful startup in L.A. developing mobile apps," he said. "I now make a six-figure salary working as a lead engineer on some of the company's top projects." 
As someone from Generation Z, Brian thinks he has an unique perspective on money and financial goals compared to previous generations. "While I'm fortunate to have a high income at a young age, I try to be smart about spending and make sure I'm setting myself up for long-term success."
Here's a look at how he typically spends his money each month as a young professional earning over $150,000.
Housing: $2,500
"My biggest monthly expense is housing," shared Brian. "I live in a nice one-bedroom apartment in west L.A. which costs me $2,500 per month. While it's a lot for rent, I value having my own place with amenities like a gym and pool. I occasionally debate getting a roommate to save some money, but I appreciate having my own space."
Food and Entertainment: $1,200 
"While I cook a fair amount, I also enjoy experiencing L.A.'s fantastic dining scene," said Brian. "I probably spend around $400 per month eating out two to three times per week."
Make Your Money Work Better for You
He also frequently grabs coffee or drinks with friends, which adds up to around $300 per month. Entertainment like concerts, movies, sports games and weekend trips rounds out his monthly entertainment budget to $1,200 total.
Car Loan and Insurance: $650
Brian recently purchased a new Honda Civic which he loves, but the car payment and insurance take a decent chunk out of his paycheck each month. "I opted to buy new for the reliability and I know it will last me for years," he shared. "But it's still an expense I'm always aware of."
Saving and Investing: $2,000
As someone focused on financial independence, Brian is diligent about saving and investing as much as he can. "I max out my 401(k) contribution at work, put $500 per month into a Roth IRA and try to save an additional $1,000 in a high-yield savings account," he said. "While I could spend more frivolously, I keep my lifestyle in check to save over 30% of my income. I read a lot of financial websites and follow their advice because I want to retire early."
Subscriptions and Miscellaneous: $200
Brian has a fair number of subscriptions that he believes he should whittle down but are crucial for his physical and mental health. "Between my gym membership, Netflix, Hulu, Spotify and occasional Uber rides, miscellaneous subscriptions add up to around $200," he shared. "I recently did an audit of all my subscriptions to cut down on any waste. But these are things I use regularly and value."
Discretionary Spending: $450
With his essentials covered, Brian gives himself about $450 per month as discretionary spending money. This goes toward things like clothes, gadgets, hobbies, travel and other fun purchases. "For example, I try to take one to two weekend trips per month which easily adds up," he said. "It's not a ton compared to some in L.A., but enough for me to enjoy myself. You're only young once!"
Make Your Money Work Better for You
Charitable Giving: $150
Giving back is important to Brian, so he donates around $150 per month to causes and nonprofits he cares about. He has set a recurring donation of $50 a month to LGBTQ causes and doles out the rest to mutual aid and GoFundMe. "I know I'm fortunate to be in my financial position at a young age, and want to help those less privileged."
The Big Picture
At the end of each month, Brian's largest spends are housing, saving/investing and food/fun. "While I could cut back my lifestyle significantly and save even more, I'm comfortable with how I've balanced enjoying life in the present and preparing for the future," he said.
Brian added: "I feel extremely grateful and fortunate to earn over $150,000 at just 25 years old. But I also worked extremely hard in school and continuously seek to improve my skills. My friends are all on similar career tracks, so lifestyle creep can be real if you don't actively budget and save. Overall, I'm proud of the financial habits I've developed. While there are always areas I could improve, I feel like I'm setting myself up well for 30, 40 and beyond."
More From GOBankingRates
Make Your Money Work Better for You