10 Best and Worst Paying Jobs for Master's Degree Grads
Earning a master's degree can definitely pay off. Compared with those who hold just a bachelor's, earning a master's degree typically increases earning power by about 20 percent. The median pay for those with a master's degree is $1,326 a week, or about $69,000 a year — that's nearly $12,000 more than the median for bachelor's degree graduates' salary of $57,250 annually, according to figures from the Bureau of Labor Statistics (BLS).
But not every graduate student should expect a huge pay raise straight out of school. While some master's programs will qualify graduates to command high pay, others won't do much to help increase graduates' paychecks. Click through to see the jobs for graduates that offer the highest pay — and how to qualify for them.
10 Best-Paying Jobs to Get With a Master's Degree
Among the highest-paying jobs for those earning a master's degree, STEM (science, technology, engineering, mathematics) professions are clear front-runners, with a majority of the 10 highest-paying jobs falling into these fields.
See the best-paying jobs you can qualify for with a master's degree.
10. Nuclear Engineer: $100,470
The first of the top 10 jobs has a median salary just past the $100,000 mark. That's enough to put a nuclear engineer in the top 22 percent of U.S. households by income, according to CNN Money.
The 2014 median annual wage for nuclear engineers is $100,470, according to the BLS. But, those earning a master's in nuclear engineering can expect to earn about $72,000 a year early in their career, according to PayScale. Once they reach the middle of their career, they should see earnings grow to $120,000.
9. Software Engineer: $102,880
Software engineers are intensive developers who work with and develop computer systems to support a range of industries and business needs. These workers get paid well for their work, with a typical salary in this position sitting at $102,880 in 2014, according to the BLS.
This is also a field with high demand. As of 2012, there are about 1 million existing software engineering jobs nationwide, and the growth rate for this job is twice the national average at 22 percent.
Software engineers with a master's in their field can expect to make about $70,000 after graduation, with pay increases up to around $95,000 by mid-career (10 years in), according to pay data from PayScale. After the 10-year mark, salaries are close to the $100,000 median or higher.
8. Mathematician: $103,720
A typical mathematician makes a salary of $103,720, according to 2014 BLS data, and might work in mathematics fundamentals or applied mathematics and related fields. These positions typically require a master's degree in mathematics.
Once students get out of graduate school, their pay might start at $66,000, which bumps to $119,000 by mid-career, according to PayScale. However, even with jobs for mathematicians growing by 23 percent through 2022, this field is still fairly narrow with just 3,500 nationwide in 2012.
7. Political Scientist: $104,920
A master's degree, or even a Ph.D., in political science is typically required if you want to become a political scientist, a career dedicated to researching and analyzing politics and governments. Political scientists earn median annual salaries of $104,920; however, this career is fairly small with just 6,600 positions in 2012, though the field is growing nearly twice as fast as the average of all occupations at 21 percent.
Graduate students studying political science should be aware that not every career available to them is high-paying. For example, a high school teacher is a common profession for this degree, but this job only pays $50,000 a year, according to PayScale. And, policy analysts make a slightly higher $57,000.
6. Aerospace Engineer: $105,380
Aerospace engineering is another job that offers decent pay, at a median of $105,380 a year, according to the BLS. However, demand for this profession is likely to grow at a slower pace of just 7 percent. Entry into this profession requires at least a bachelor's, but a master's and even a Ph.D. in aerospace engineering can lead to more opportunities and higher pay.
Those with a master's in aerospace engineering can expect to make around $70,000 early in their careers, but should expect to earn closer to the median amount of $105,380 around 10 years into their careers, according to PayScale. Those with 20 years of experience or more will earn the most, at more than $140,000 annually.
5. Marketing Manager: $127,130
Marketing manager is a typical position for a graduate with a master's in marketing management, and this position entails planning and executing marketing strategies to meet demand, compete and acquire new customers. The median salary for a marketing manager is $127,130, as reported by the BLS.
However, this is a career path that will start with low wages with big potential growth, according to figures from PayScale. Early career pay will be closer to $60,000 but will more than double by mid-career to $126,000. Growth in this field is pacing at around 12 percent, according to the BLS, which is on par with the average rate of 11 percent across occupations.
4. Information Systems Manager: $127,640
Studying technology management in graduate school can lead to a high-paying career as an information systems manager. The median salary for this position was $127,640 in 2014, according to the BLS. Early career pay, however, is about half that at $63,600, according to PayScale. But, this gives workers plenty of room for wage growth as they advance in their careers.
The IT management field is also broad with around 332,000 jobs reported in 2012, along with a decent growth rate of 15 percent projected through 2022. This gives graduates a good chance of finding one of those high-paying positions within their field since demand is likely to remain high.
3. Petroleum Engineer: $130,050
A petroleum engineer develops methods to extract oil and gas from deposits. A career in petroleum engineering requires at least a bachelor's degrees, but some positions within the career require a master's degree in petroleum engineering, such as research or university teaching. Some schools offer five- or six-year programs to earn a combined bachelor's and master's degree.
Out of school, petroleum engineers can expect to make $96,500 a year, which will jump 80 percent by mid-career to $173,000, according to PayScale. The BLS, however, reports that the median annual salary for petroleum engineers is $130,050. The outlook for this field is also positive; the BLS projects that these jobs will grow 26 percent through 2022.
2. Nurse Anesthetist: $153,780
Nurse anesthetists administer anesthetics in a range of practices and procedures, including surgery. Becoming a certified registered nurse anesthetist (CRNA) will entail meeting several requirements: a bachelor's in nursing, getting licensed as a registered nurse, one year of acute care experience, the completion of an accredited nurse anesthesia master's program and passing the national certification exam, according to the American Association of Nurse Anesthetists.
Once these steps are completed, however, nurse anesthetists can expect a big payday. Early-career pay starts at $139,000, according to PayScale, and mid-career pay is around $159,000. This matches BLS figures, which put the median annual salary for a nurse anesthetist at $153,780. This field is also set for big growth in coming years, with job outlook growing by 31 percent through 2022.
1. Chief Executive: $173,320
A chief executive — or CEO — beats out other graduates, earning an impressive median salary of $173,320 in 2014, according to the BLS. With this impressive income, a CEO earning the median salary would be bringing home enough to put their household in the top 7 percent of U.S. households.
These executives direct private and public sector organizations at the highest level. A master's degree isn't a technical requirement to be a CEO, but it's a qualification that's common among this level of management and could even be expected. According to a survey from Alvarez & Marsal, about two-thirds of top companies have a CEO with a master's degree or higher. Business administration is a popular area of study, as are strategy, finance and management.
CEO doesn't tend to be an entry-level position, so recent grads might not get this position right away. But if they work their way up to it, they can expect to make a decent amount — PayScale puts median pay at $157,000 but also clarifies that total pay can go as low as $73,000 or up to $416,000. In general, a CEO's salary is often tied to profitability, experience, the size of the organization and other factors.
10 Worst-Paying Jobs That Require a Master's Degree
Of course, you could earn a master's degree and still wind up in a low-paying job. Sadly, it's all too common to be overqualified and underpaid in today's job market. This list is therefore limited to jobs that require a master's degree to obtain.
Related: 10 High-Paying Jobs for College Dropouts
All of these 10 worst-paying jobs have median salaries below even the $57,250 median annual pay for graduates with bachelor's degrees, let alone those with master's degrees. Click through to see the worst-paying jobs for master's degree graduates.
10. Librarian: $56,170
Librarians typically need a master's in library science to be qualified for their careers. They commonly work in a public or educational library, but they can also manage collections and provide informational services for a range of organizations.
They earn a median salary of $56,170, according to the BLS, though recent graduates should expect to earn closer to $46,000 a year, according to PayScale. This field is also projected to have slow growth in coming years, pacing behind the national 11 percent growth rate, adding just 7 percent more jobs by 2022.
9. Historian: $55,870
Those who study history in graduate school are qualified for a variety of positions, including historian. Those in this position often conduct historical research and analysis, and report on their findings. However, this is a very narrow field with just 3,800 jobs in 2012, according to the BLS, and job growth is low at just 6 percent, nearly half the national growth rate.
Pay is also fairly low for historians, with the median at $55,870 according to the BLS. PayScale, however, reports an average salary that's lower at around $46,300. Either way, history majors might be better off aiming for a career as a history professor, a position that comes with higher pay at a median salary of $66,840.
8. Guidance Counselor: $53,370
Guidance counselors, school counselors and career counselors often have to earn a master's in a field related to counseling, as well as complete a certification process. They work one-on-one with students and others to help them plan their futures and counsel them through personal issues as well. This is a large field with more than 260,000 jobs in 2012 and a 12 percent growth rate on pace with other occupations.
Pay is not one of the best selling points for this career, however. The median salary is $53,370, as reported by the BLS. On the low end, salaries are around $32,000 a year, though the top earners in this field can also earn as much as $87,000.
7. Curator: $51,280
A curator earns a median salary of $51,280 a year, according to the BLS. Typical duties include curating a collection of items for a museum or other organization, as well as conducting research and public service activities for their employer.
Museums typically require a curator to have a master's degree in a field related to the collection, such as art, history or archaeology. Curators' salaries range from $29,000 in the bottom 10 percent of earners up to around $90,000 among the top-paid professionals holding this job title.
6. Survey Researcher: $49,760
Requiring a master's degree in survey research, the job of a survey researcher includes planning, developing and administering surveys, as well as analyzing and reporting on survey results.
The median salary for survey researchers is $49,760, but the pay for these positions also varies widely from $19,000 at the lower end all the way up to $95,000 a year. This field isn't wide, however, with just 18,000 jobs. But, it is growing faster than average at a rate of 18 percent.
5. Archivist: $49,120
An archivist oversees the preservation and indexing of historical materials or documents. To land a job as an archivist, a master's degree in history, library science, records management or similar field is a typical requirement.
A typical salary for this job is $49,120, according to the BLS, though PayScale puts archivists' median salaries at nearly $44,000. The earnings for archivists start around $28,000 at the lower end up to $85,000 at the higher end.
4. Marriage and Family Therapist: $48,040
Marriage and family therapists have to earn a master's degree and become licensed to practice, which usually involves working with individuals and families to help them manage their mental and emotional health and resolve issues in their relationships.
A median salary for marriage and family therapists is $48,040, according to the BLS. Recent graduates of a marriage and family therapy master's program might make less than that, with early career pay sitting at around $32,000, according to PayScale. But, salaries typically reach the median of $48,000 after 10 years of experience.
The demand for these professionals is growing with a 29 percent growth rate, and about 48,000 of these jobs are expected to be added by 2022.
3. Mental Health Counselor: $40,850
Similar to marriage and family therapists, mental health counselors provide individual counseling to promote sound emotional and mental health. Practicing as a mental health counselor requires earning a master's of mental health counseling and completing a licensing process.
Pay is pretty low for mental health counselors, however. The BLS reports a median salary of $40,850. Pay is even lower right out of college, according to PayScale, starting at around $34,000. Salaries increase slowly to just $38,000 for workers with up to five years of experience and $45,000 for workers with up to 10 years of experience.
2. Museum Conservator: $39,940
A museum conservator helps manage, store and research museum collections, and they might also install and arrange exhibits. This job typically requires a master's degree in conservation, though there are few accredited programs in the U.S. that offer this degree.
A median salary for a conservator is $39,940, according to the BLS, and pay ranges from $23,000 for the lowest earners in this position up to around $72,000 for the field's highest earners.
1. Rehabilitation Counselor: $34,380
Rehabilitation counselors provide support to individuals with emotional and physical disabilities to live independently. There are around 120,000 rehab counseling jobs in the U.S., and the number of jobs is expected to grow to 141,000 by 2022.
Keep Reading: 5 Ways to Make a Better Plan for Your Money in 2016
This type of job typically requires a master's degree in rehabilitation counseling and has an annual median salary of just $34,380, according to the BLS. However, PayScale's numbers show a better outlook for rehab counselors than the BLS. And, PayScale reports higher earnings for those with a master of science in rehabilitation counseling. PayScale's early-career salary estimates are above the BLS median, starting at $37,500 in the first year, and pay increases to $60,000 by 10 years into a career.
About the Author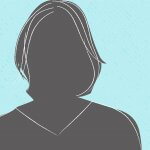 As a finance journalist and editor with GOBankingRates, Elyssa Kirkham covers finance news, consumer savings and deals, and banking. Kirkham's work has appeared on major sites like Huffington Post, MSN, Investopedia, CU and CB Insight, The Motley Fool and a range of major local newspapers.