10 Careers That Are Booming During the Pandemic

7 min Read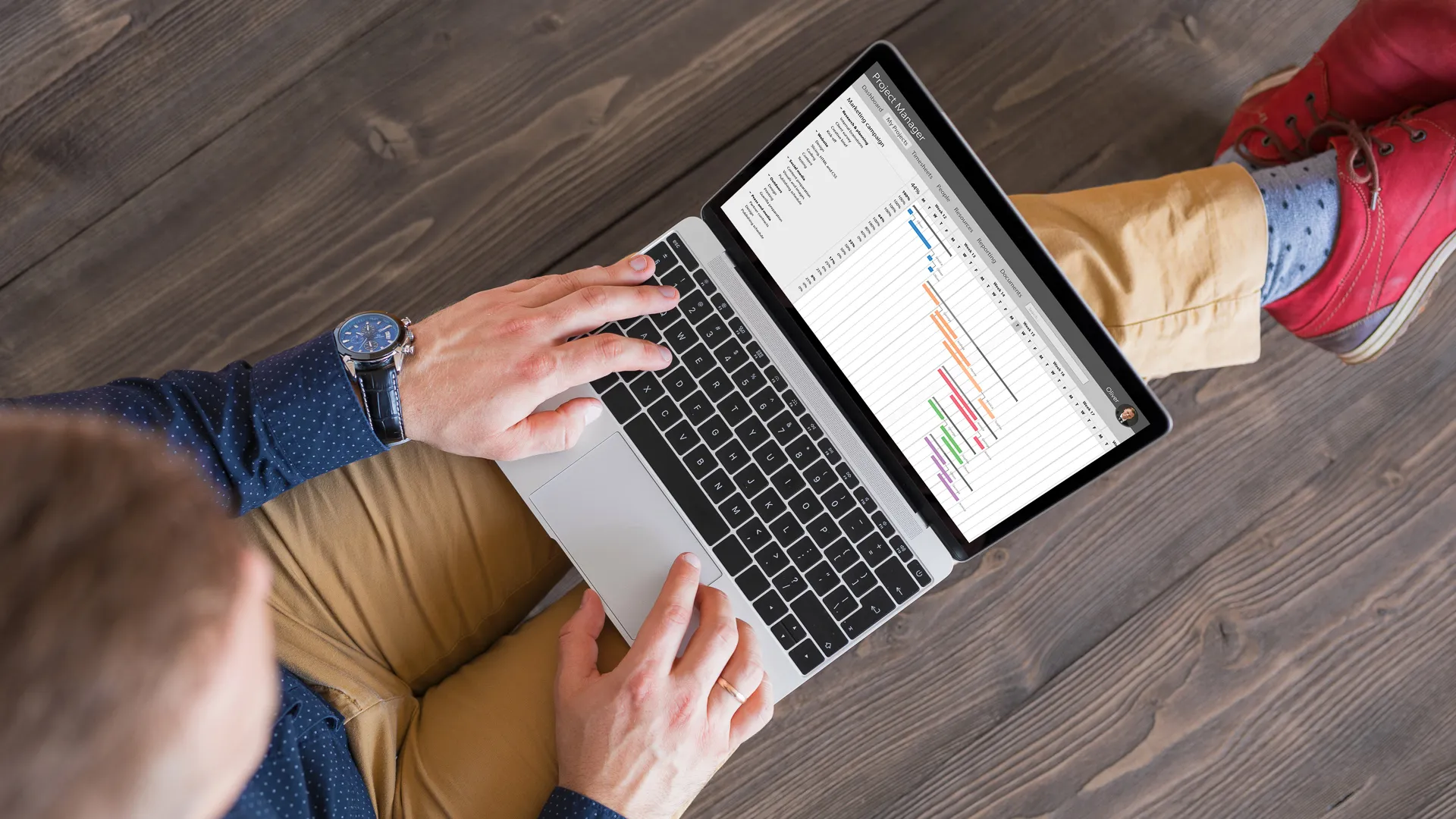 Maybe you were laid off or furloughed during the pandemic. Maybe you scraped by with a collection of part-time gigs. Maybe you didn't experience income disruption at all but the crisis made you realize how vulnerable your job is. Maybe you're just bored and looking for a fresh start. 
Read: 25 Hot Jobs That Pay More Than $100,000 a Year
Any way you like it, the economy is expanding and adding jobs just as the virus is receding. America is open for business — at least a lot of the way — and there's optimism that the end is near even in the segments of the economy that are still dormant. It will take an army of new employees to fulfill that mission, and if you're looking for work, there are a whole lot of business owners who would like to see your resume — but COVID-19 did not treat all industries equally. Using a variety of sources, GOBankingRates identified 10 of the hottest careers you can pursue right now — and they're hot because the virus made them that way. 
A few require specific and significant education and training. Others have low barriers to entry that make the job accessible to the masses. All of them are bursting with open positions just waiting to be filled.
Last updated: May 3, 2021
Make Your Money Work Better for You
Java Developer
If you're a software developer or software engineer with an interest in joining a team that brings mobile apps to market, you'd be hard-pressed to do better than a gig as a Java developer. The skill is a hot commodity thanks to a COVID-induced proliferation of demand for new apps. There are more than 10,000 openings right now on Glassdoor, which gave the job the No. 1 ranking on its "50 Best Jobs in America For 2021" list. It pays well, too. The median base salary is $90,830 and Glassdoor reviewers report an impressive 4.2 out of 5 job approval rating.
See: 24 Tech Skills Everyone Should Learn To Grow Their Career
Receptionist
When LinkedIn published its "The Most In-Demand Jobs Right Now" list at the end of April, two careers stood out above all the rest as the post-COVID world's hottest tickets. The first was receptionist, a position with low barriers to entry that is in high demand now that physical workspaces are opening back up. Between February and March, receptionist work had the greatest month-over-month increase in LinkedIn job posts of any position by far — an incredible gain of 1,453%. The median pay is $13.29 an hour, according to PayScale, or $33,278 per year.
Check Out: 24 Tips To Change Your Career and Land Your Dream Job
Tax Specialist
The second career on the LinkedIn list that saw the number of job posts grow by more than 10 times between February and March was tax specialist, which gained a whopping 1,119%. Also like the receptionist position, tax specialists are in high demand for fairly obvious reasons. Between shifting tax deadlines, new unemployment payment structures, thousands of dollars in stimulus payments and a new president vowing to make radical changes to the tax code, an already frustrating and confusing tax process is now officially hopeless to many people. The average hourly pay, according to Payscale, is $18.37 an hour, or $53,219 annually.
More: 20 Top Jobs for Millennials Who Want To Make Six Figures
Make Your Money Work Better for You
Front-Line E-Commerce Positions
Another LinkedIn list called "Jobs on the Rise" profiled 15 careers that are hot and getting hotter. The first should require no explanation — professionals on the front lines of e-commerce. Remember how you stopped going to stores but never stopped buying stuff? These people continue to make all that possible — and you can join them.
Included in this suite of related jobs are package handlers, supply chain associates, drivers and personal shoppers. The salary range is $42,000 to $56,000 and hundreds of thousands of positions need to be filled, as hiring for these roles increased by 73% year over year. Like receptionists — and unlike tax specialists and Java developers — this is hands-on work with little opportunity for telecommuting.
Read: The World's Most In-Demand Jobs That Don't Require a Degree
Loan and Mortgage Experts
Interest rates are super low — and until recently, they were at historic, all-time lows. That — combined with the arrival of Paycheck Protection Program loans and stimulus payments that helped pad down-payment savings — has made the mortgage industry part of a booming job market.
Ranking No. 2 on LinkedIn's "Jobs on the Rise" list is a collection of careers that include loan closer, escrow officer, mortgage loan officer and underwriter. Combined, they have a salary range of $43,700 to $60,000 and remote work opportunities are common. Hiring for these positions increased by 59% year over year.
Financial Advisor
The last year put a premium on professional financial advice. COVID forced people to rethink everything they thought they knew about saving for emergencies, saving for retirement, planning for college and even working for a wage instead of relying on a patchwork of gigs for income. In the most unfortunate cases, untold thousands of Americans died without making final arrangements or conducting estate planning.
U.S. News & World Report ranked the career of financial advisor among its "Best Jobs in America in 2021" list. With a median salary of $87,850, it pays well. As an added bonus, the job boasts a minuscule 0.4% unemployment rate and the growing field is expected to add 11,600 jobs by 2029.
Find Out: What Does a Financial Advisor Do and Should You Hire One?
Make Your Money Work Better for You
Home Health Aide
There's a movement to increase the infamously low salaries earned by America's nearly 3.5 million home health aides, who emerged from COVID as some of the most important front-line workers of the entire crisis. The median pay in 2020 was $27,080 per year, or $13.02 per hour, according to the Bureau of Labor Statistics (BLS). If the salary is lackluster, the sheer volume of growth that the field is experiencing is truly impressive. BLS predicts astonishing growth of 34% by 2029 with nearly 1.16 million jobs expected to be added in the coming decade. As PayScale points out, the job of home health aide can be a stepping stone to a more lucrative career like a registered nurse.
More: 20 Jobs That Aren't Worth Their Education Requirements
Mental Health Counselors
The virus killed hundreds of thousands of Americans and left countless millions of survivors psychologically rattled. Not surprisingly, the services of mental health professionals are in high demand as COVID wanders into its second year, according to CNBC.
With legions of people seeking help with pandemic-induced depression, anxiety and insomnia, there are too few counselors to keep up with the demand. According to BLS, the 2020 median pay for substance abuse, behavioral disorder and mental health counselors is $47,660 per year, or $22.91 per hour. Like home health aides, counselors work in a rapidly expanding field. It's expected to grow by 25% by 2029.
Truck Drivers
Long before the virus, the trucking industry was facing a severe driver shortage that had been roiling the industry since at least 2005. COVID — with its seemingly overnight shift to e-commerce everything — only increased that demand, grew the number of open positions and forced companies to pay drivers more.
According to Indeed, the average pay is $27.47 an hour, with an average salary of $91,467 per year. According to CareerBuilder, more than 150,000 heavy and tractor-trailer driver positions needed to be filled moving into 2021.
See: How Much You Really Take Home From a $100K Salary in Every State
Make Your Money Work Better for You
Registered Nurse
Behind only truck driver, CareerBuilder's No. 2 top job in terms of 2021 openings that need to be filled is none other than registered nurse. It's hard to imagine that any career embodied the spirit of the front-line worker more wholly than the mighty, noble and selfless nurse. Overworked for endless hours in stressful, dangerous and psychologically traumatizing conditions, they — more than any other profession — got America through the crisis and emerged from the pandemic as heroes.
More heroes are needed. According to CareerBuilder, nearly 72,000 open RN positions are waiting to be filled by tomorrow's angels in scrubs. According to PayScale, RNs earn $30.27 an hour, or $65,957 a year.
More From GOBankingRates
About the Author