Highest-Paying Jobs for Women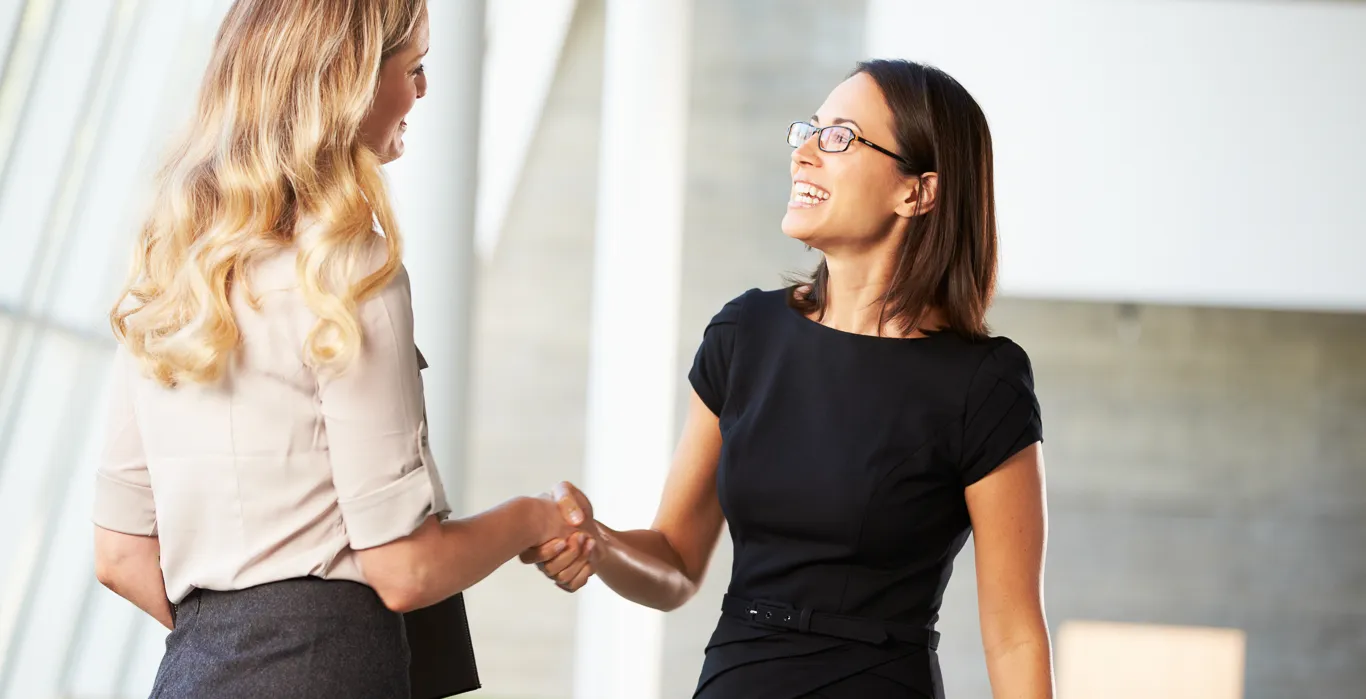 The pay gap between men and women exists in every state and industry. In 2015, full-time female workers were typically paid 20 percent less than male workers, according to a report from the American Association of University Women. And projections show that pay gap won't disappear until 2152.
However, some industries pay female workers well. Check out this list to discover some of the highest-paying jobs for women.
Producers and Directors
Median Weekly Earnings: $1,030
Producing and directing are two of the top-paying arts and entertainment jobs for women. These people working behind the camera for film, television and theater handle an array of duties, ranging from budgeting and fundraising to recruiting talent and editing.
Directors make the creative decisions that ensure a project's vision is realized. Doing this means working with the cast, costume designers, cinematographers and others on and off the set.
Producers and directors generally hold bachelor's degrees in art-related disciplines, such as film history, screenwriting, journalism or arts management. Additionally, they often have several years of experience in a related field, according to the Bureau of Labor Statistics. These jobs commonly require a willingness to travel, work irregular hours and alter your schedule for the project.
Success is one of the primary requirements for advancement in this industry. As your reputation improves, so too will the quality of job prospects. However, long hours on set and an irregular work schedule can make your work-life balance difficult.
Make Your Money Work Better for You
Market Research Analysts
Median Weekly Earnings: $1,097
Market research analysts gather, evaluate and present data that helps companies understand the market, their position in it and consumers' preferences. The analyst's ultimate goal is to help companies create marketing strategies that target and build strong client bases.
This position requires a bachelor's degree in a market research-related field, business administration or the social sciences, but getting your master's degree can set you up for higher-level management positions. According to PayScale, employers seek candidates with strong leadership, presentation and communication skills, as well as the ability to collaborate and generate ideas.
Getting a Professional Researcher Certification could also help you get hired and get ahead in this industry.
Marketing and Sales Managers
Median Weekly Earnings: $1,142
Marketing and sales are two of the best fields for women because they have been been trending for the past few years and feature some of the lowest gender gap margins in the workforce, said Gina McKague, president and CEO of McKague Financial.
Marketing and sales managers direct and oversee companies' marketing and sales teams. Along with playing a vital role in marketing research, marketing managers must often plan and manage multiple campaigns at the same time. On the other hand, a sales manager's responsibilities can include assigning territories, outlining new sales strategies, budgeting and developing training programs.
While employers typically seek candidates with four-year degrees and experience, if you have a solid track record, you can get hired without a degree. According to PayScale, prospective employees should be proficient in Microsoft Office and various marketing software programs.
Make Your Money Work Better for You
Education Administrators
Median Weekly Earnings: $1,280
Education administrators are responsible for planning, managing and overseeing the operations and activities of educational institutions, such as primary schools, colleges or school boards. Job titles in this field include principal, superintendent and dean, with salary and tasks varying by role.
To become an educational administrator, you will likely need to obtain a master's degree and complete certain licensing requirements. According to PayScale, many administrators also boast more than a decade of experience working in education.
Human Resources Managers
Median Weekly Earnings: $1,283
Human resources managers are responsible for directing and overseeing activities and procedures related to recruiting, interviewing and hiring. They also serve as liaisons between employees and management.
You'll need at least a bachelor's degree and related work experience to land this job. And getting certified can boost your prospects — in fact, some companies require this step before they'll hire you.
Michelle Petrazzuolo, speaker, consultant and HR thought leader, offers advice for aspiring human resources managers:
"I encourage women to abandon a quality that they cling to more than men that might be holding them back — the desire to be liked by others. This desire means that they will be more likely to abandon assertiveness and decisive decision-making for fear of being considered shrill," she said.
Operations Research Analysts
Median Weekly Earnings: $1,300
Here's one career that won't kill you. Operations research analysts assist organizations in identifying and resolving issues affecting their businesses. Using complex analytical and mathematical techniques, they create simulations, perform predictive modeling and outline performance forecasts. Additionally, these professionals prepare reports and briefings and are usually responsible for advising high-level decision-makers within the organization.
Though you might be able to land a job with a bachelor's degree, most employers seek candidates with master's degrees in engineering, computer science, analytics or mathematics. And you might have to obtain a background check and security clearance, according to the BLS.
Strong modeling skills can help candidates command high salaries in this field. Additionally, continuing education is imperative if you want to excel.
Make Your Money Work Better for You
Computer Programmers
Median Weekly Earnings: $1,312
Computer programmers write, test and upgrade the code that operates applications and programs. While this is a job you can land with an associate's degree, you will likely need in-depth knowledge of various programming languages, including Java/Java EE, C, C++, C#, .NET and JavaScript.
Employers also value experience, which many newcomers earn through internships. Taking classes or having a work history in an employer's industry can also boost your prospects when applying for positions in a specialized field, such as healthcare.
Experience is the most influential factor in determining salary. Additionally, industry leaders can rake in more than $10,000 a year in bonuses and profit sharing, according to PayScale.
Computer Systems Analysts
Median Weekly Earnings: $1,328
Computer systems analysis is one of the highest-paying STEM careers. A computer systems analyst designs technology-based solutions that help companies conduct operations more accurately, effectively and efficiently. Additionally, these professionals analyze and test existing computer systems and outline solutions to improve them.
A bachelor's degree in a computer-related field is helpful in this industry. However, employers might consider candidates in other majors, if they possess the necessary IT experience and traits.
"Anyone interested in a career in tech should master the 'Four P's' — passion, preparation, patience and people skills," said Steven Ostrowski, director of corporate communications for CompTIA, an IT trade organization.
Management Analysts
Median Weekly Earnings: $1,342
A management analyst gathers information and analyzes a company's employees, equipment, procedures and other components to find and resolve issues affecting efficiency and finances. Duties include developing strategies for improvement, drafting reports and delivering presentations to decision-makers.
While it's possible to obtain a job with a bachelor's degree, most companies are looking for candidates with a master's in business administration, according to the BLS. Getting a Certified Management Consultant designation can also give you an edge over the competition, and strong strategic planning and business analysis can help you command a higher salary.
Make Your Money Work Better for You
Engineers
Median Weekly Earnings: $1,401
Engineering is one of the best fields for women because the pay is generally high and the salary gap tends to be lower than in other industries.
Engineers' duties can range from research and development to design, testing and involvement in manufacturing and maintenance processes. While these professionals work in multiple areas, including aviation, electrical and computer hardware, the petroleum industry offers some of the best-paying jobs in engineering, with mid-career professionals earning about $200,000, according to PayScale.
To land a good engineering job, you will likely need a bachelor's degree along with professional licensing and experience.
"Getting in isn't hard. The challenge is staying in," said Islin Munisteri, a speaker and petroleum engineer, who went on to note that many women quit within the first few years. Look for the right technical mentors, right managers and right projects to succeed, she advised.
Physicians and Surgeons
Median Weekly Earnings: $1,476
Physicians review patients' medical histories, order tests, provide diagnoses and offer treatment. There are many types of doctors, including pediatricians, gynecologists and surgeons.
While the medical industry offers multiple high-paying jobs for women, entering the field can be challenging. You need to complete four years of undergraduate study before medical school, which is a highly competitive pursuit requiring another four years. Then, depending on your specialty, the required residency will take an additional three to seven years.
Board certification isn't required to practice medicine, but it does boost your job prospects, according to the BLS.
Software Developers
Median Weekly Earnings: $1,553
Software developers design, test and develop new applications and systems for computers and mobile devices. They also maintain and upgrade existing software. Work tends to be team oriented, and some professionals work directly with a firm's clients.
Most software developers hold bachelor's degrees in computer science or software engineering. However, if you want to work in a specialized area, such as banking, you might need to seek specific knowledge in that field. Additionally, you will need to attend continuing education classes and seminars to stay up to date on the latest technologies and developments.
While tech skills are certainly crucial in this industry, employers are also seeking workers who demonstrate curiosity, creativity, personality and versatility.
"More than ever, companies value employees who think strategically, communicate effectively and thrive when working collaboratively," said Ostrowski.
Make Your Money Work Better for You
Lawyers
Median Weekly Earnings: $1,619
Lawyers represent clients in court and serve as advisors and planners for individuals and companies. Depending on the branch of law, job responsibilities might include drafting contracts and ensuring people and businesses comply with laws and regulations. Intellectual property, regulatory compliance and contract negotiation are some areas of law associated with the highest pay, according to PayScale.
Becoming a lawyer requires a significant time commitment. On average, candidates spend seven years earning both a bachelor's degree and law degree. They also have to prepare for and pass the bar in the state where they intend to practice. About 20 percent of lawyers are self-employed, according to the BLS, but that generally comes after years of experience. However, internships offer a great way to break into the field.
To excel in this profession, you'll need to hone your skills in analytical thinking, problem solving and arguing persuasively. Plus, you should be prepared to commit a lot of time to the job; in fact, many lawyers work more than 40 hours per week, and continuing education is mandatory.
Computer and Information Systems Managers
Median Weekly Earnings: $1,680
Computer and information systems managers, also known as IT managers, oversee an organization's computer systems. It might sound like a boring job, but it pays well.
Numerous job titles fall under this category, including chief information officer and security manager. Depending on the job, professional responsibilities can range from conducting evaluations and proposing solutions to setting accessibility rules for employees and outlining protocols for securing customer data.
In addition to a bachelor's degree in a computer or information-related field, employers generally look for candidates with multi-faceted IT experience in areas like security and database management, according to PayScale. Some companies require senior candidates to have graduate degrees and more than a decade of relevant experience, according to the BLS.
Make Your Money Work Better for You
Nurse Practitioners
Median Weekly Earnings: $1,753
Health care is another industry that has offered women positive job prospects, high salaries and lower-than-average wage gaps in recent years, according to McKague. And nurse practitioners are among the top-paid professionals in the field.
Nurse practitioners diagnose and treat patients. Along with writing prescriptions, they often focus on preventing disease and creating health management promotion strategies for particular segments of the population, such as children or the elderly.
The job requires candidates to obtain a master's degree, pass a national exam and earn a license in the state where they intend to work. This is a top-level nursing position, so those looking to advance should pursue a doctoral degree to open up independent research and academic opportunities.
Pharmacists
Median Weekly Earnings: $1,839
Pharmacists fill prescriptions, advise patients and, in some states, give flu shots and vaccinations. On the other hand, pharmaceutical pharmacists conduct drug trials, develop new medicines and help outline safety regulations.
Not only does this career offer women high salaries, but many companies sweeten the deal with bonuses and profit sharing. According to PayScale, geographic location and experience both affect wages.
Becoming a pharmacist requires at least six years of study. You'll need to complete at least two years of undergraduate study before you can enroll in a program to get the required doctor of pharmacy degree, which generally takes four years to complete. Plus, you have to pass two exams to get licensed and another exam if you want to administer immunizations.
Make Your Money Work Better for You
Chief Executives
Median Weekly Earnings: $1,876
The job duties for this job vary depending on the type of organization, but chief executives are often responsible for outlining strategies and making major decisions. They're also held accountable for overall operations and the company's success.
While educational requirements vary, a CEO candidate tends to hold at least a bachelor's degree. But if you're willing to start in a lower-level position and work your way through the ranks of a company, your experience could land you your dream job. Managerial expertise and knowledge of the industry you want to work in are also important. To excel, expect to work very long hours, travel frequently and manage high levels of stress.

BEFORE YOU GO
See Today's Best
Banking Offers