10 Savings Hacks for 2016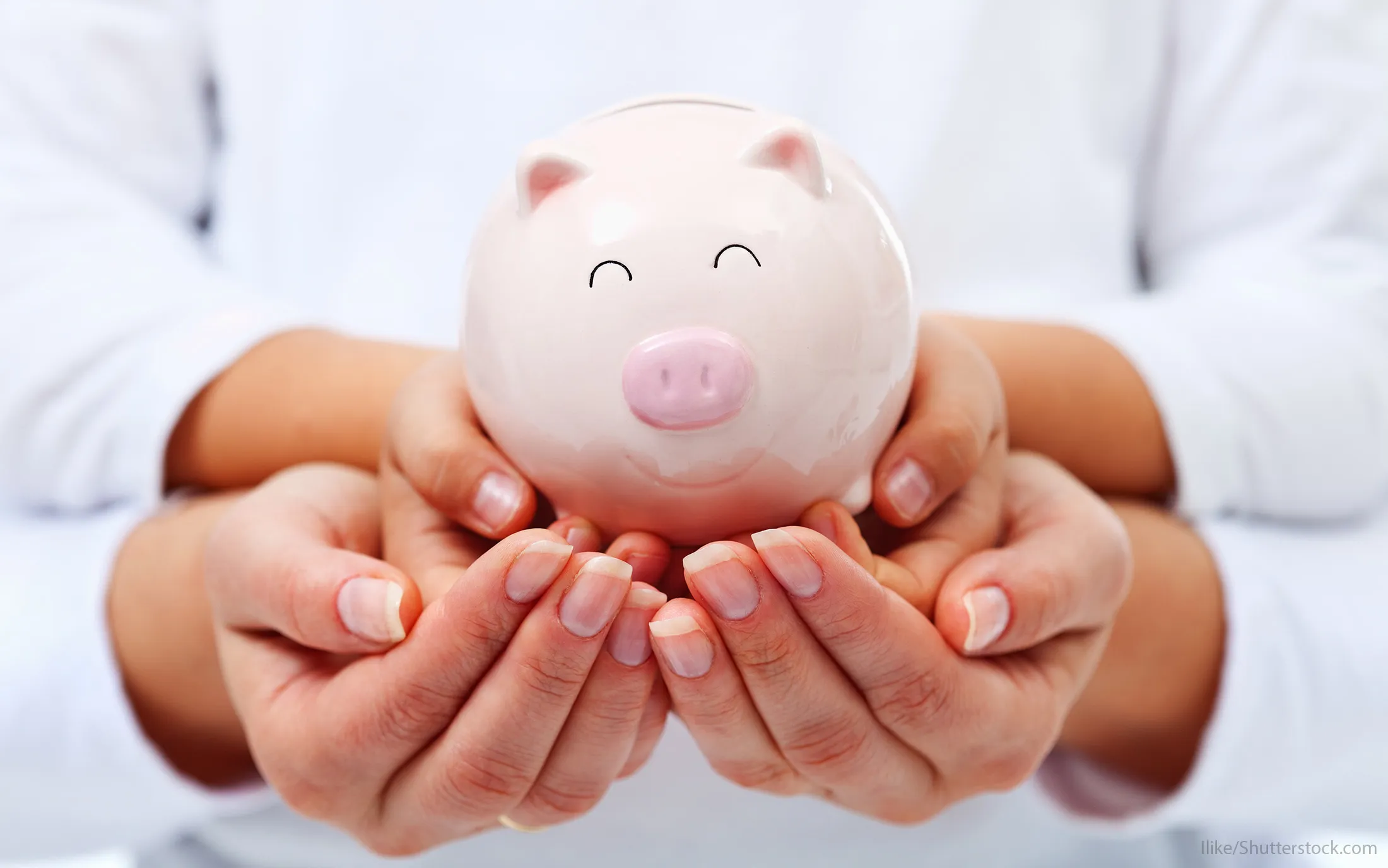 The start of a new year is one of the best times to assess your financial fitness and get your savings in order. Now's the time to start planning how you'll save money for a dream vacation or emergency savings fund, or pay off your credit card debt once and for all.
To do that, you need to get creative with how you save. Click through to see 10 money-saving hacks and apps that can help you reach your financial goals in 2016.
1. Get Checking Account Overdraft Fees Waived
If you think you have to pay those overdraft fees without a fight, think again. A Credit.com survey found that 44 percent of 1,000 respondents said they'd convinced a financial institution to waive a fee, so it's definitely worth a try.
Try to find a bank with the lowest overdraft fees available, and ask to get your overdraft fees waived if you ever find yourself with insufficient funds in your checking account. To get your overdraft fees waived, visit your bank and speak with an associate in person. Remain positive and polite, and put all of your negotiating skills to good use.
2. Use Apps to Save More Money
There are numerous apps out there that can help you sock more of your money away into savings. One app, Qapital, uses the power of habit, and most of the other apps on your phone, to help you save money, according to Qapital CEO George Friedman. "It's fun, it's automated, it lets you save according to the way you live your life," he said.
Here's how it works: When you download the app, you're asked to set goals and create rules. Once you connect your checking account as a funding source, the rules are applied to your transactions and trigger automatic transfers to your goals.
Another savings app, Digit, analyzes your income and spending, then transfers small amounts into your Digit savings. Over time, your savings could really add up.
Make Your Money Work Better for You
3. Save on Your Prescriptions
You don't necessarily have to pay full price for prescriptions, and there are tools that can help you find discounts. You can try GoodRx, by downloading the app on your phone or visiting GoodRx.com, where you can compare prices, print coupons and save up to 80 percent on your prescriptions.
"Many Americans will find themselves facing increased out-of-pocket health care expenses due to insurance formulary changes or rising deductibles," said Doug Hirsch, co-founder and co-CEO of GoodRx. Furthermore, prices can vary among pharmacies, even in the same neighborhood, he added.
Users can type in their prescription and ZIP code, and they'll get a list of prices from nearby pharmacies, as well as coupons. The service is free for users.
4. Get Paid to Work Out
You can tackle two New Year's resolutions at once — earn money and get in shape — with the Pact app. Download the app and make a pact to exercise, log your meals or eat vegetables for a certain number of days. If you hit your goal, you get paid a reward up to $5 per week. On the other hand, if you miss your goal, you have to pay up to a certain dollar amount that you select when you sign up.
5. Get Paid to Shop
If you're an avid online shopper and you're not already getting paid to shop, it's time you start taking advantage of getting cash back on your purchases. Websites and apps like FatWallet and Ebates offer cash back from more than 1,800 stores, so applying these savings to most things you buy online is fairly easy to do on a regular basis.
More Saving on Shopping: 20 Savings Hacks at Marshalls, T.J.Maxx and Ross
Make Your Money Work Better for You
6. Ease Off the Gas Pedal
Gas prices are at a seven-year low, and they're expected to continue dropping, according to CNBC. However, you can save even more money at the pump just by changing your driving habits. Changing your driving habits and maintaining your car correctly can improve your car's fuel economy by up to 38 percent, according to automotive website Edmunds.com.
Practice "calm driving" — no more road rage — and use cruise control whenever you can to get the best mileage possible for your vehicle. Don't forget to maintain proper tire pressure to help maximize your fuel economy.
7. Upgrade Your Laptop Instead of Buying New
If your desktop or laptop isn't the young, spry piece of equipment it once was, you might think of investing hundreds or thousands of dollars in a new computer. Before splurging on a new one, try adding some memory to your current computer first — it could buy you a few more years.
"A memory upgrade is a simple solution. It can be done in less than five minutes, costs around $50 — potentially saving hundreds to thousands of dollars on buying a new device — and helps shave off hours of time waiting for a slow computer to load," said Ed Walker, marketing manager of Crucial.com, a computer memory and storage device company.
8. Get Money Back When a Price Drops
If you shop online often, you might have experienced frustration when you discovered the price of an item you just ordered had dropped before the item was even delivered to your doorstep. You might want to try Slice, which is an app that will let you know if the price drops and help you get a refund. As a bonus, the app also tracks your packages and keeps you informed of your order's whereabouts.
9. Avoid Data Overage Charges
Are you always being charged overage fees for using more than your phone plan's allotted amount of mobile data? Try using Onavo Extend, an app that helps you keep track of your data usage, with detailed monthly reports that help you catch data hogs on your phone. The app also compresses data and helps you — and your phone — use apps more wisely. You'll be able to use less data and stop paying those overage charges month after month.
Make Your Money Work Better for You
10. Downgrade, Don't Go Cold Turkey
"A lot of people think that to save money, they should cut something out of their budget. Instead of cutting something out completely, which is difficult to sustain, think about how you might downgrade that product or service so you still save money without sacrificing it completely," said Jim Wang, founder of wealth-building website WalletHacks.com.
"Instead of getting the best cable package, get one tier down. Instead of driving to work every day, carpool just one day or two. A little step in the right direction is more sustainable," he said.
You can also downgrade your nights out. Movie tickets, plus the cost of refreshments like popcorn and soda, can easily cost a family of four between $60 and $80 per movie. You don't have to give up movie night to save money, however. Instead, opting for a service like Redbox, with movie rentals costing between $1.50 to $2 a day, could save you some serious cash.

BEFORE YOU GO
See Today's Best
Banking Offers