11 Best Colleges to Work for in 2016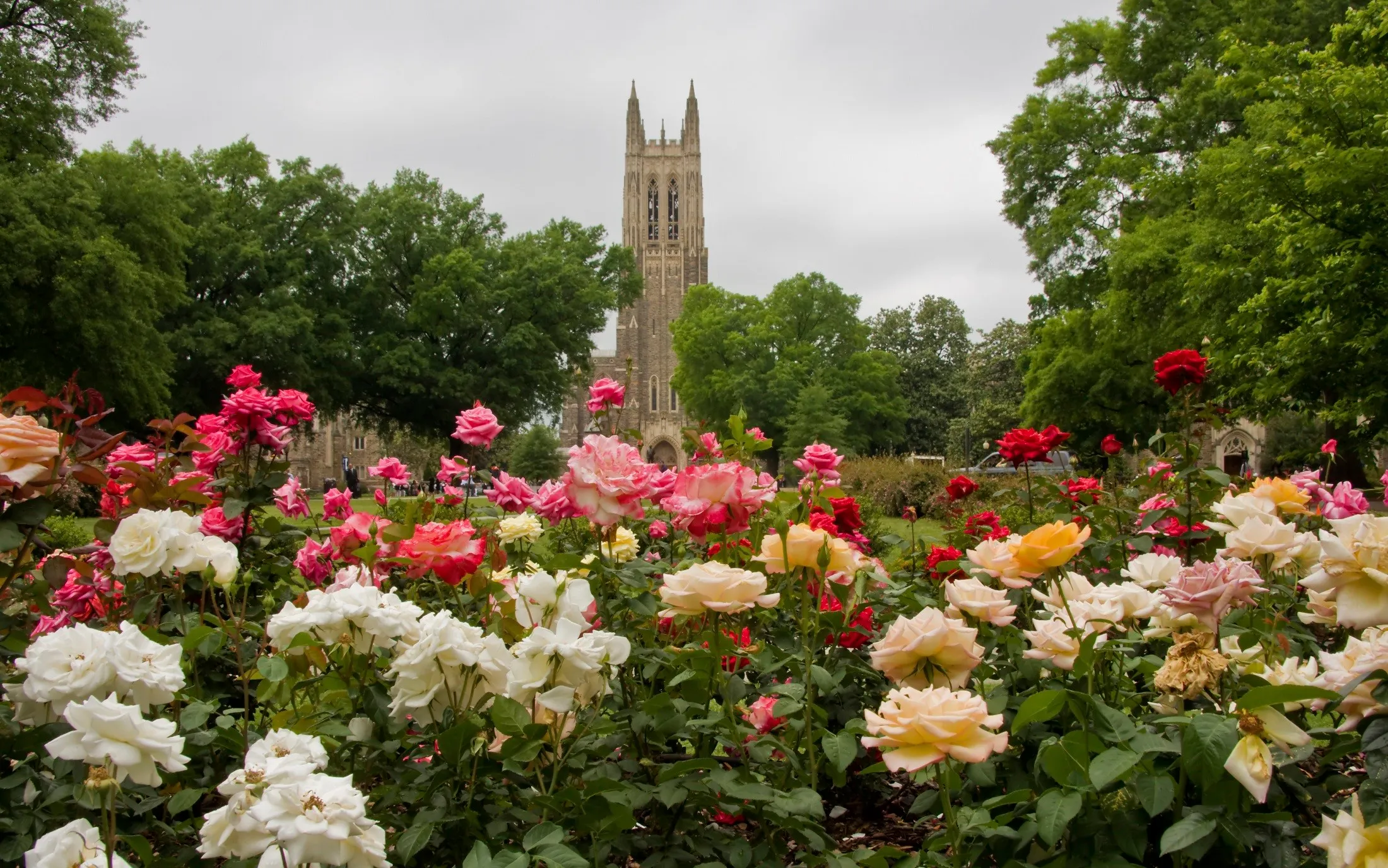 When people think of college, they naturally think of the students, the academics, maybe even the parties. But this nation's colleges and universities are also major employers. Just like any other big business, some are better to work for than others.
GOBankingRates looked at a few 2015 studies to find 11 of the best colleges and universities to work for in 2016. The first study was the annual ranking of Top Universities to Work For by Glassdoor, a salary comparison and job search site. The second was the Great Colleges to Work For 2015 survey by The Chronicle of Higher Education, which exclusively covers higher education. Their rankings were based on everything from work-life balance and job satisfaction, to compensation and benefits.
For the top picks, GOBankingRates chose a range of private, public, four-year, and two-year colleges and universities around the country whose employees say offer a great place to work. Click through to see what they said.
1. Brigham Young University
The Mormon university headquartered in Utah was founded in 1875 by Brigham Young, then-president of The Church of Jesus Christ of Latter-day Saints. The church philosophy drives the education experience to this day. And, from employee satisfaction, it's providing a great place to work: for both 2014 and 2015, BYU scored No. 1 on Glassdoor's ranking. From security guards to faculty, the reviews were great.
Many employees in the Glassdoor study cited flexible hours, great stipends for working graduate students and an autonomous work environment. Of course, be prepared to work in an environment where church and state tends to be combined. "The atmosphere here is great. Being able to mix religious and secular truths in a non-threatening way allows for a much richer experience," according to an anonymous commenter on Glassdoor.
Make Your Money Work Better for You
2. Duke University
Some might find working for North Carolina's Duke University nothing short of inspiring. The campus occupies 9,000 acres in Durham, and features majestic buildings and manicured grounds. Then there's the famous Duke Chapel, with a 210-foot tower and 50-bell carillon played at the end of each workday.
Duke scored high marks in 11 of the 12 areas cited on The Chronicle of Higher Education's Great Colleges to Work For survey — diversity being the only soft spot. Score a job as full-time faculty, and the average salary is $110,000. Maybe that's why the voluntary turnover rate is a low 6.1 percent.
3. Miami Dade College
If you're looking for a public, two-year college that's still big but has a small feel, here's a good choice. With seven campuses and a diverse student population, Miami Dade College offers its employees a full benefits package and, according to its president, Eduardo J. Padron, fosters an atmosphere of innovation and openness.
The average salary for full-time faculty is $69,981, which is at the lower end of the scale compared with other schools on this list. However, the voluntary turnover rate is 3.3 percent. The school scored high in most of the Chronicle's survey categories, including job satisfaction and collaborative governance. Not to mention that the Bahamas is a short plane ride away.
4. Clemson University
This science- and engineering-focused public college located in South Carolina, and founded in 1889, was tagged as the 21st best national public university by U.S. News & World Report. And if you want a nice place to go to work every morning, it seems equally as impressive. The 1,400-acre campus is nestled in the foothills of the Blue Ridge Mountains, along the shores of Hartwell Lake.
Typical comments in the Glassdoor study mentioned a great work-life balance and a relaxed environment. For instance, one read, "Relatively relaxed, casual atmosphere. Surprisingly international for the region. Tends to evoke loyalty from employees. Good work life balance."
5. University of Southern California
Most known for its football team, USC is also a great place to clock in every day, according to the Chronicle study. Not in the study, of course, is the fact that the school is near Hollywood, the Pacific Ocean and the booming cultural center that is Los Angeles.
As for concrete benefits, the private university has some impressive ones. Consider that the average full-time faculty salary is $123,000 and the average administrator salary is $178,000. USC also received high marks in job satisfaction, respect and appreciation, and the teaching environment.
Make Your Money Work Better for You
6. The University of Michigan at Ann Arbor
One of the first public universities in the nation, founded in 1817, the University of Michigan has a long and respected history. To say the school has grown over the years is an understatement. The first year at Ann Arbor saw two professors, seven students and a lot of cows. Within 25 years, it was the largest university in the country with 1,205 students. For fall of 2015, total enrollment was 43,651.
The university scored high across the board in the Chronicle survey, in all but collaborative governance. It's also a great place if you're looking for part-time instruction work; an adjunct/part-time professor receives more than $4,000 per course.
7. Santiago Canyon College
Here's another two-year school with big love from its employees. Located in Orange County, Calif., the school enjoys proximity to perfect beaches, world-class dining and shopping, and Disneyland — the happiest place on earth.
Santiago Canyon College appears to be a pretty happy place itself, with a voluntary faculty turnover rate of 3.8 percent and a full-time faculty average salary topping $100,000. Even part-time faculty members get up to $4,000 per course taught. Employees also praised the college in categories as diverse as work-life balance, respect and appreciation, and professional/career development programs.
8. Carnegie Mellon University
With 5,000 faculty and staff, and campuses in Pittsburgh, Qatar and Silicon Valley, CMU, in its own words, "puts a strong emphasis on creating things — from art to robots." The university sees itself as a global research institution, and offers benefits such as health insurance, tuition benefits for employees and children, retirement plans, life and disability insurance, child care benefits, pre-tax spending accounts and more.
That resulted in a top five finish in the Glassdoor study, with comments such as this: "I've worked in higher education for over 20 years and CMU is like no other employer I ever worked. At CMU, they strive to lead the way for others. Management supportive of career development and those at the top make it a point to know what you are working on and want input how to assist. Hard work is rewarded."
Make Your Money Work Better for You
9. Baylor University
If going to chapel with your fellow workers suits your style, this proud Baptist school, located in Waco, Texas, might be a good fit for you. Although people of all faiths are welcome, and many are represented, the school is instilled with strong Christian roots and values.
And if the Chronicle study is any indication, Baylor's faculty and staff are happy with that. This university nabbed praise in every category but diversity, with a very low 2.2 percent voluntary turnover rate from the faculty, and a high average salary for full-time faculty at $113,000.
10. Austin Peay State University
APSU is a great place to work, said its employees in the Chronicle study. Located in Clarksville, Tenn., the current university was founded in 1927 on a campus that has been used for educational purposes dating back to 1806, when it was named Rural Academy.
One of the areas it reportedly is lacking is compensation and benefits. But if you can handle the lower pay, the school offers other benefits. "Many employees are involved in the institution outside of work hours, participating in staff activities, attending campus events, and investing in meaningful relationships with co-workers," the school president, Alisa White, told The Chronicle.
11. Southern New Hampshire University
A leadership program, generous benefit package and a new gym for employees are a few of the ways SNHU has stayed on the Chronicle survey's honor roll for best colleges to work for. If you're into the environment, you'll also like the fact that the university became New Hampshire's first carbon-neutral university in 2007.
The school also has some unique features, such as the Quill, a student-run restaurant, and expanding culinary programs. Also on campus is Robert Frost Hall, which includes a simulated stock trading room and a museum quality art gallery.
Related: 7 Signs You're at a Dead-End Job