13 Summer Jobs You Can Still Get During the Ongoing Pandemic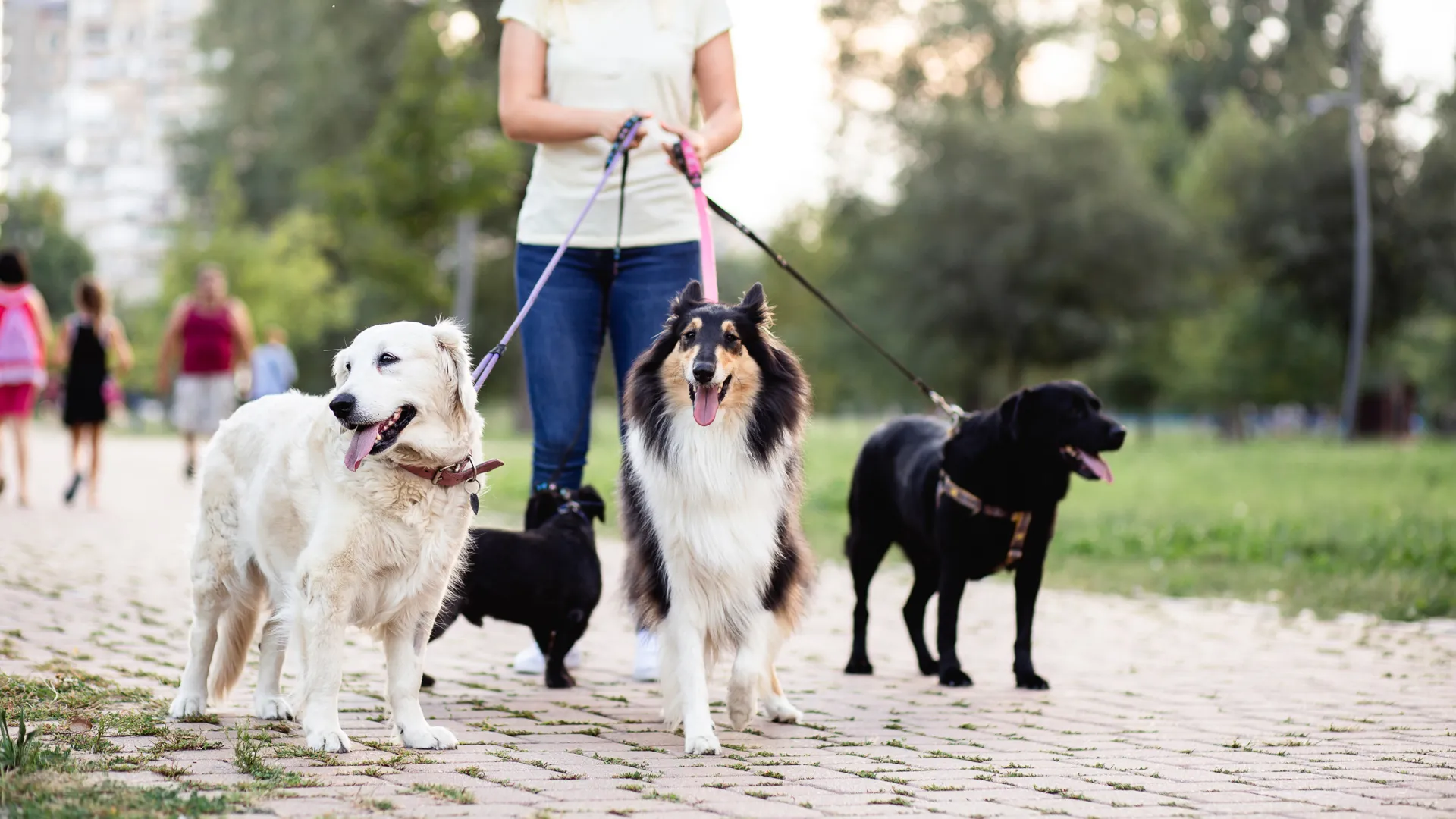 As the pandemic drags on, the world has yet to return to "normal," but we're looking increasingly well-positioned for some semblance of normalcy to return this summer as the vaccine rollout picks up steam. The more the world begins to safely open up, the more we'll see traditional seasonal jobs return. With work from home still in play, there are also more remote options emerging. So if you or your kid are looking for a summer gig, you've got more than a handful to consider.
"It's a good time to be optimistic," said Vicki Salemi, Monster.com career expert. "The latest jobs report shows an uptick in the leisure hospitality/sector and we anticipate those jobs coming back stronger in the upcoming weeks as summer approaches."
Here's a look at 13 summer jobs you can still nab — even during the ongoing pandemic.
Last updated: March 17, 2021
1. Lifeguard
At Monster, Salemi noted an uptick in search activity using the keyword "summer," but stresses, "if you're looking for a summer job, start the process this spring. Companies hiring seasonal help typically post jobs and contact candidates in April to fill the jobs by May and June when the season starts."
One job you can look at is lifeguarding.
"With beaches and swimming centers opening again for the summer, lifeguard jobs and supporting roles are being recruited for," said Joe Wilson, senior career advisor at Mint Resume. "These are looking more stable this year with less threat of closure. You may also find positions available in many of the pop-up [shops] that have been introduced but are still going strong. As things get back to normal, many companies will look to keep these."
2. Messenger
"Due to the pandemic, many people lost their jobs and many students are struggling right now to finance their study-at-home set-up," said Alex Perkins, co-founder of All The Stuff. "Hence our company is offering messenger positions for the summer. This job is quite safe since printed documents are delivered through mostly mail boxes and there is still no need for long exposure to other people. We also require negative swab test results for the safety of both the messenger and the client receiving the letters."
Make Your Money Work Better for You
3. Hotel Houseperson
"During 2020, the availability of houseperson jobs was at an all-time low," said Kevin Mercier, founder of the travel blog Kevmrc.com. "However, they've been slowly recovering, and by the summer of 2021, they're likely going to be a popular choice for many students that are looking for flexible jobs. A hotel houseperson is given a lot of responsibility which includes cleaning rooms, halls, offices and aiding the rest of the staff. The upside, however, is that these jobs, such as a recent one by Continuum Hotel, do not require a degree or formal training and can pay up to $17-$30/hour."
4. Content Writer
"This summer, we are aggressively hiring for the positions of junior and senior content writers," said Mathew Abraham, owner of Robot Powered Home. "While writing content for the web is not a very traditional job, it has been growing in popularity over the years. With more and more businesses and people going online because of the pandemic, content has turned out to be the driving force behind any brand's online presence. Most brands (including ourselves) are looking for writers who can effectively communicate with their audience, build trust, and develop a relationship."
5. Transcriber and Captioner
"As a transcriptionist, you will be given an audio file to listen to and transcribe, that is, you will have to turn it into readable text," said Robert Smith, brand manager at Voxtab, adding that captioning jobs are also in demand. "Many companies hire workers to create captions for television, movies and videos, and the good news is that you can do [both] from the comfort of your home."
6. Data Labeler
"If you are interested in artificial intelligence and want to help machines learn human behaviors, a data labeling job will be a perfect fit for you," said Susan Norton, senior director of human resources at LiveCareer. "Many companies look for part-time staff to help their systems learn based on human input. For many of these roles, no specific knowledge is required. For example, your task could be to identify if a particular customer comment is positive, negative or neutral. Other times, you might be asked to tag image elements or group texts and audio files into appropriate categories. The great part is that your job will include various tasks, making your work interesting and fun. The nature of your tasks can be adjusted to your profile. You might get different projects depending on your language skills, know-how in a particular field or even geographic location."
Make Your Money Work Better for You
7. Tutor
"Online tutoring has seen unprecedented demand, as the coronavirus outbreak has caused schools and colleges to close down and offer online classes," said Myles Hunter, CEO and co-founder of TutorMe.
According to Research and Markets, analysts predict that the U.S. private tutoring market will grow by $7.37 billion by 2023.
"TutorMe has plenty of availability for tutors to work with high school students on the major standardized tests, the SAT and ACT, as well as the SAT II subject tests. It's not just for high school tutors, though: The site offers tutoring for college and graduate entrance exams such as the MCAT, GRE and LSAT. For experienced instructors looking for a more flexible schedule, you can't go wrong here."
8. Yard Sale Flipper
"I go to yard sales during the summer and buy stuff to sell on websites like Facebook Marketplace and eBay," said Amanda Claypool, Millionaire by Next Year. "Last summer was challenging because there were fewer yard sales than normal but this year hopefully things should be back to normal. It's a good out-of-the-box summer job. You can find anything from books to video games to vintage toys at yard sales and resell those items online for quite a bit of money."
9. Construction Worker's Aide
"I personally am always looking for summer help in the construction industry," said Jacob Naig, owner, We Buy Houses In Des Moines. "Given the current [booming] housing market, construction jobs are always there. Also in my market the winter is slow for exterior work. They have to make up for it in the summer. I rehab houses, but contractors and builders will hire summer help."
10. Dog Walking
"Dog walking is a line of work that goes up in demand every summer, pandemic or not," said Stefan Ateljevic, a cryptoentrepreneur, digital nomad and founder of AhoyGaming. "The app for Wag works the same way as geolocation-based services such as Uber and Lyft, taking a small percentage of your earnings by providing a platform for your services. Dog walkers are rated and screened through the app, so word of mouth can help you get more dogs, and in turn, more money. I've had a great time using Wag, and before the pandemic, I was meeting new friends while walking dogs in cities all over the world, from New York to Prague. A dog not only makes me feel safer when exploring a foreign city but is the perfect conversation starter to break the ice."
Make Your Money Work Better for You
11. Home Painter
"The pandemic was a boon for the painting industry, as homeowners cooped up at home put their money and energy into upgrading their living space," said Travis Nolan, founder of Old Crow Painting. "We're always looking for help, especially during the summer months, and this summer is likely to be bigger than the last as larger stimulus checks will encourage many to check those big home care projects off their list."
12. Customer Service Agent
"Jobs in customer service always seem to be huge summertime draw (e.g., retail, food service, hospitality)," said Jessica Wise, creative marketing manager at HelpSquad.
"Because of the pandemic, some of these jobs might not be as readily available on-site. However, that doesn't mean there aren't plenty of remote jobs in customer service. Live chat companies like HelpSquad are constantly looking for customer service agents to staff their live chat service. Hired agents are responsible for fielding live chat inquiries that come in on HelpSquad's clients' websites. If you're hired, you can earn a paycheck and assist customers from the comfort and safety of your own home."
13. COVID-19 Vaccine Administrative Worker
"This summer, loads of vaccination centers are looking for administrative staff," said Deepak Shukla, founder and career expert at Resume Cats. "It's paid by the hour, it's in high demand and it's short term. It's the perfect summer job if you're just looking for extra cash."
Duties such an employee may be expected to perform, according to Shukla, include the following:
Directing patients once they have arrived at the vaccination center
Recording patient vaccination data
Providing clerical support to clinical staff
Cleaning vaccination stations between patients
More From GOBankingRates