14 Warning Signs That You Shouldn't Apply for That Job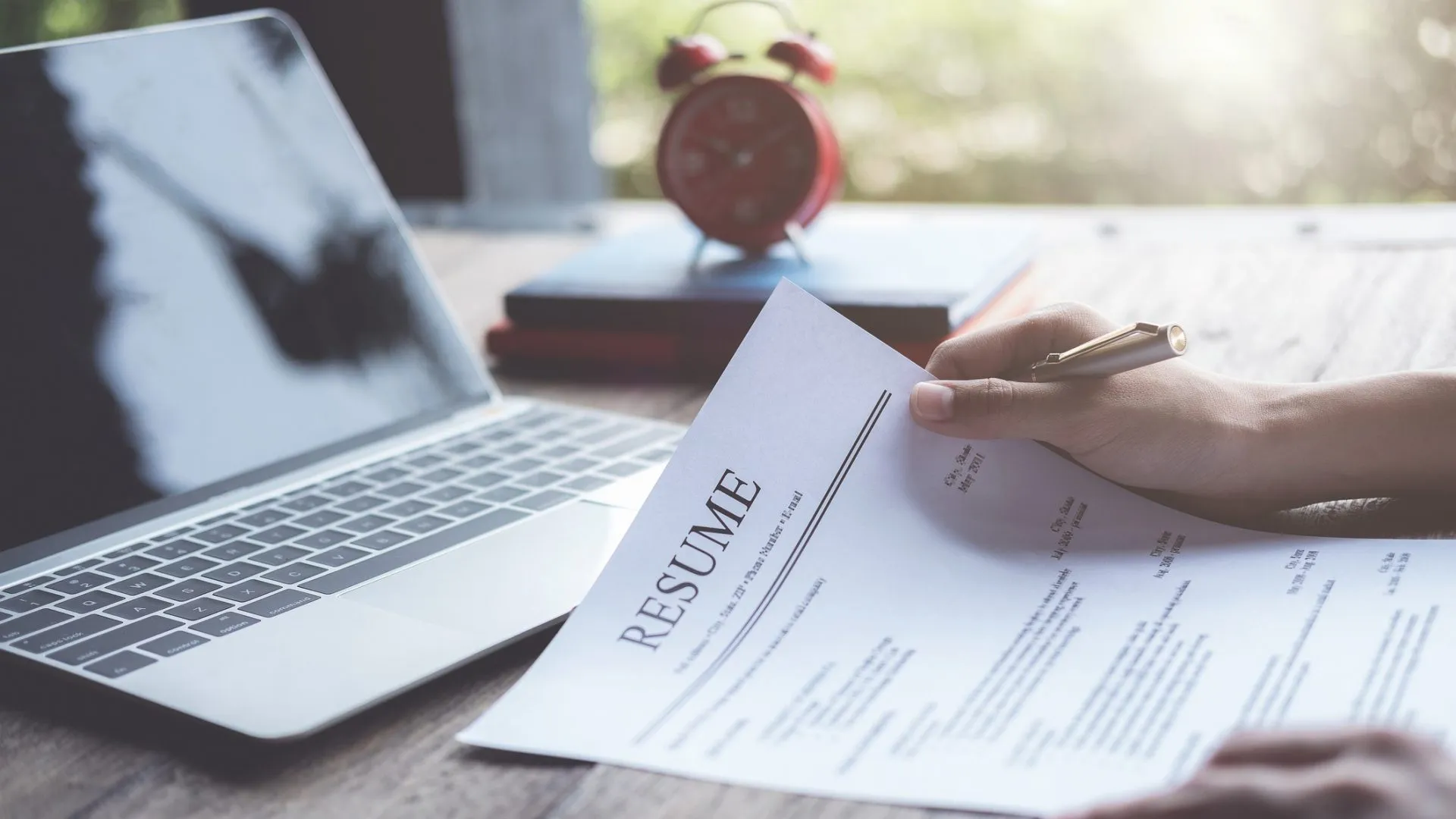 You're Under- or Overqualified
"Recent surveys show that mismatched skills sets are a leading factor resulting in a failed hire," said Ashley Stahl, SoFi career expert. "Job seekers too often think about what interests them — which is valuable — but fail to weigh the importance of leading with their gifts for their job choices. Your skills are what guide your time spent each day, and how you use your mind, heart and energy."
If you're underqualified, you have less of a shot at getting the job than other applicants that do have the qualifications. Plus, even if you get the job, you may not be able to do all that is expected of you. You also shouldn't apply for any jobs you are overqualified for.
"We often think that if we're overqualified we're a shoo-in for the position," Stahl said. "That's not the case. A lot of employers will not interview someone who is grossly overqualified because they know that the likelihood of changing jobs when something better comes up is high."
Make Your Money Work Better for You
The Job Doesn't Align With Your Core Values
"Your core values — the guiding principles by which you innately live your life and through which you see the world — are a basis for finding a fulfilling career," Stahl said. "The skills you're using in the job you do matter just as much as the feeling you get in the environment you work in. When you understand your core values, they can act as a filtering system for making decisions in your career. For example, if you value family deeply but are finding that the job is not as flexible as you need to support your family, you are operating out of alignment with your core values, which can be difficult to maintain."
You're Not Willing To Meet the Job Requirements
"This may sound a little hot-headed but it's not — it's about personal and professional boundaries," Stahl said. "If the position requires working on weekends, working late or being available for last-minute emails, and you're unwilling to do those things, don't apply. You may keep your weekends free because your kids play soccer on the weekends, or you always have family dinner. It's OK to have a work-life balance — in fact, it's healthy for your overall well-being."
It Seems Too Good To Be True
There are a number of phony job listings posted every day, and a sign that a job you're interested in may be fake or a scam is if it seems too good to be true, Stahl said. She gives the example of a data entry job that pays $500 a day — if it seems fishy, it probably is.
Make Your Money Work Better for You
You Can't Find Any Public Information About the Company
This is another sign that the job posting may be fake or a scam.
"With most jobs, you should be able to find something on the internet about the company, whether it is a company website, LinkedIn profile or Better Business Bureau listing," Stahl said.
Your Gut Is Telling You Not To Apply
"If you've been out of work for a while due to the pandemic or other reason, you might just really want a job. So, you read the job description and tell yourself you can do it, but your heart sinks and your gut turns. That's your sign it's not going to work in the long run," Stahl said. "With the gut being called the 'second brain,' there is a wisdom to that sinking feeling in your stomach."
The Job Requires a Long Commute or Relocation
"Honestly evaluate where you are in your life and what you're looking for in your career path. Will the long commute or relocation be worth it?" Stahl said.
Some people don't mind spending hours on a train or in their car each day, but if you're someone that does, a long commute may not be worth it. And relocation can be a huge life change.
"Relocation sounds romantic, but depending on your personality and relationship to being on your own, it may not be ideal when that means leaving your family, friends and the only home you've ever known," Stahl said. "If you live in Arizona, taking a position in Michigan might be more than you bargained for — it's cold up there! This just depends on you."
Make Your Money Work Better for You
The Posting Is Over 3 Months Old
It's usually a bad sign when a job posting has been up for months.
"The chances are not that many applicants have applied for the job because of some reason or the company does not think filling that position is their top priority," said Raj Subrameyer, author of "Skyrocket Your Career."
The Job Description Is Vague
"One of the most common reasons why job applicants won't apply for a job is that the job description is too vague and confusing," Subrameyer said.
If it's not clear what exactly you will be doing, it's hard to know if the job is the right fit for you. In addition, this can be a sign that the job is fake.
The Company Has Bad Reviews on Job Websites
"Do prior research on the company on sites like Glassdoor and PayScale to see employee reviews of the company," Subrameyer said. "If most of the reviews are bad, it is a red flag."
You Don't Feel Like You Could Be Your True Self in the Role
"Sometimes a job sounds nice on the outside, but we don't feel like the job will be on board with who we are or how we show up, so we mask ourselves. We put on a front that looks good but isn't real," said Lisa Philyaw, a career confidence coach with Beliefseed. "While this may work and get you the job, you'll lose touch with yourself. You want to hold out for a job that lets you be you, not some portrayed, artificial version of you."
Make Your Money Work Better for You
You've Seen the Same Job Posting Pop Up Repeatedly
"Be careful of jobs that are repeatedly posted," said Kyle Elliott, a career coach and founder of CaffeinatedKyle.com. "While larger companies will often have multiple openings with the same title, be cautious if you see the same role pop up every few months. This can be a sign that the company has a high turnover rate or the position does not exist."
The Salary Is the Only Appealing Thing About the Role
"If the only aspect of a job that attracts you is the salary, you may want to reconsider," said Joseph Liu, career consultant and host of the "Career Relaunch" podcast. "Salary alone is generally not enough to offset the negative impact taking the wrong job can have on your motivation, well-being or fulfillment. While you certainly need to earn enough money to make a living, career fulfillment is built on more than just a paycheck."
It Doesn't Pay What You Are Worth
While you shouldn't apply for a job simply because it has an appealing salary, you also shouldn't apply to any job that doesn't pay you what you're worth.
"The key to 'what should I make' is predicated on your skill level, what the market is willing to pay and the expertise that you will bring to the job," said Super Julie Braun, founder and CEO of Super Purposes, an online career coaching service. "Don't settle; get paid the salary you deserve."