27% of Women Say Caregiving Is Their Biggest Career Obstacle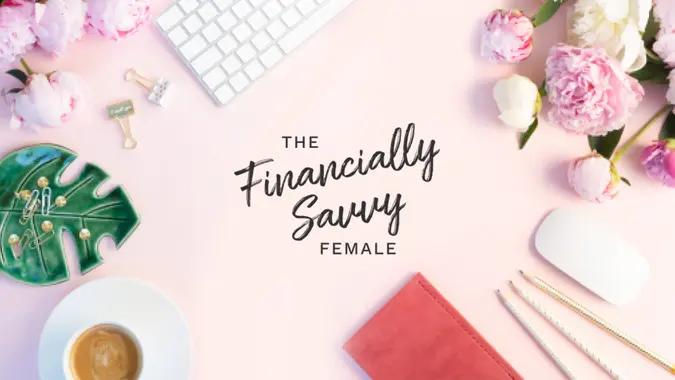 neirfy / iStock.com
The pandemic has had a disproportionate impact on women, as it exacerbated many of the challenges they already faced, forcing many to leave the workforce, with caregiving obligations playing a large role.  
Check Out: 5 Jobs for Moms With Big Resume Gaps
Important: 20% of Women Have Faced Lack of Fair Pay Due To Their Gender — How Can We Change the Status Quo?
A new GOBankingRates survey found that 27% of women say that the biggest career obstacle is taking time off for caregiving and lack of affordable child care. Not surprisingly, the respondents in the 18 to 44 age group represented the bulk of these respondents.
To put the phenomenon in context, 2 out of every 3 caregivers in the United States are women, meaning they provide daily or regular support to children, adults or people with chronic illnesses or disabilities, according to the Centers for Disease Control and Prevention.
Employers Need To Do More To Support These Women
Ronni Zehavi, CEO of HR tech platform HiBob, told GOBankingRates that many organizations are focused on women in the workplace now because of Women's History Month, but it's important for companies to consider the unique challenges women face at work year-round, not just in March.
Make Your Money Work Better for You
"If we truly want to fill all of the open roles in today's job market, we have to make returning to work easier for women — both those with children and those without. The fact that more than 1 in 4 women feel a lack of access to child care is a hurdle to their career growth shows that companies are not doing enough," Zehavi said.
Zehavi added that HR leaders should find ways to make it possible for employees to balance home and professional responsibilities by offering flexibility in hours and working location, for example.
Read More: Should You Pay For Child Care or Leave Your Job?
Some Companies Are Stepping Up To Lead the Change
Several organizations have started undertaking efforts to make a change, including the Care Economy Business Council, a coalition of 200 businesses whose mission is to "reimagine our nation's caregiving infrastructure so we can get people back to work and build a stronger, more resilient economy for all of us," as "our economy cannot reach its full potential without women, and women cannot reach their full potential without a reimagining of care."
Make Your Money Work Better for You
Stefania Pomponi, founder and chief brand officer at Hella Social Impact, which is a member of the Care Economy Business Council, told GOBankingRates that she is shocked that the 27% figure isn't higher.
"Every time a male CEO steps away from his work duties to spend time with his family he's lauded as 'normalizing caregiving,'" Pomponi said. "Where is the same energy for women? Every working mother/female guardian I know has worried about not having child care, not having enough child care and/or how she might be viewed at work for taking time away to care for a sick child."
She added that women aren't praised for "normalizing caregiving," and in turn, face a stigma of not being professional or not focusing enough on work — and plenty of data shows women are denied opportunities to advance their careers as a result.
Related: How To Ask For a Raise — and Get It
How Caregiving Is Holding Women Back in Their Careers
According to the Council, one-third of all U.S. employees have left a job during their career in order to manage an unmet caregiving responsibility. In addition, nearly 50% of companies reported lack of child care as an impediment to hiring or calling back workers during the pandemic. And the costs associated with turnover alone can run as high as 213% of an employee's salary, the Council notes.
Make Your Money Work Better for You
Fidelity Investments, which released the study American Caregivers, notes that with the U.S. moving out of what appears to be the worst of the pandemic, now may be the ideal time for a reset, especially if caregivers ask for help, both at home and at work, and mindfully build a roadmap for success.
Stacey Watson, head of Life Events Planning at Fidelity Investments, told GOBankingRates that working caregivers often face career struggles. These can include being unable to pursue a promotion or new role, or being passed over for a promotion, raise or bonus. But putting a plan in place can make a huge difference.
"Many employers now offer caregiving benefits — such as greater flexibility, or financial or emotional support — to provide greater support and also to retain employees," she said. "This includes access to expert care coordinators, help-finding and background-checking care resources, child care cost assistance and access to health professionals to assist with stress. It could also mean offering flexible or reduced work hours, work-from-home options, paid or unpaid leaves, and information referrals, counseling or other employee assistance. Most people are hesitant to ask, but many who did found their employer willing to make accommodations. So, there may be more options than you think."
The GOBankingRates survey notes that the No. 2 career obstacle women cite is lack of fair pay due to gender, with 20% saying this is an obstacle. The survey's findings seem to underline that this issue is cross-generational, as 36% of the 55 to 64 age group cited it, followed by the 18 to 24 age group, with 19%.
Durriya Pierce, financial advice expert at banking app Albert, told GOBankingRates that this has a domino effect, as one of the major factors affecting a woman's ability to get out of debt is the gender pay gap, which has significantly widened during the pandemic.
"Women traditionally carry the responsibility of providing their own child care or caring for family members, which has contributed to this gap. Additionally, the cost of child care, especially in major cities where labor is in demand, is very high," Pierce said.
Pierce added that one step women can take to advocate for themselves and improve their financial lives is asking for a raise at work.
"They can start with discussing their value add on the job, review past performance, research what competing companies are offering similar jobs and gain the confidence to ask for more money by rehearsing how they plan to propose the raise. This can go a long way to provide extra money to support your budget and debt repayment journey," she said.
The sentiment is echoed by HiBob's Zehavi, who said that women without children also face obstacles, mainly lack of fair pay and a lack of opportunities.
"With the right HR tech tools in place, companies have the power to look inward and make sure salaries are equivalent across genders and ethnic groups, and that growth opportunities are not dependent on gender," he said. "Conducting these analyses regularly allows a business to create an equitable and thus better workplace for all employees."
More From GOBankingRates
Make Your Money Work Better for You