7 Traits Successful Men and Women Don't Share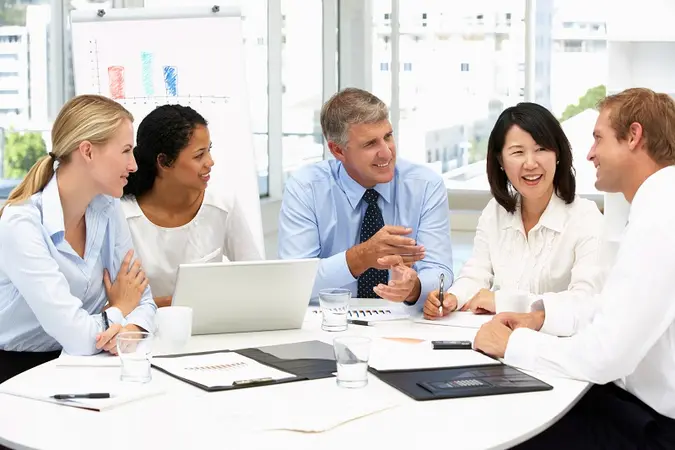 Successful men and women share many positive attributes — intelligence, persistence, and high performance, just to name a few — but other traits that lead to success have less overlap between the sexes. The behaviors, interactions and communications exhibited by men and women in the workplace are noticeably different, with each gender bringing strengths and weaknesses to the conference table.
Men and women can use their different strengths to help create a more innovative workplace. At the individual level, workers who are aware of possible weaknesses due to their gender can adopt new traits and strive to improve themselves. By cultivating gender-related strengths, individuals can perform better, advance further and take a more holistic approach to their careers.
Read: 21 Habits of Highly Successful Billionaires
1. Women Are Team Players
In the workplace, women are more likely to enjoy working with others, trust their co-workers to perform tasks and view their co-workers' performance favorably, according to research from CNRS-GATE and the University of California. With this focus on cooperation over competition, women are more likely to band together and tackle work problems, and men are more likely to criticize co-workers' performance and seek ways to get ahead.
While the me-first attitude can work at times, the willingness and ability to cooperate is a key component of success. Barbara Corcoran, a real estate mogul and investor on "Shark Tank" has addressed this topic on TV and in her books, saying, "People want to do business with someone they like. If people like you, they're going to want to do business with you. And if they don't, you're going to have an almost insurmountable obstacle to overcome."
Make Your Money Work Better for You
A study published in the Economic Journal found that women actually compete more willingly and perform at a higher level when they're on a team. Firms with more women on their boards see this effect, getting significantly higher returns on sales, invested capital and equity, reports Forbes.
2. Men Are Strong Networkers
While women look to build strong relationships with co-workers, men network and create connections with key leaders in their companies and their fields. Men are savvier networkers — even in some female-dominated industries — found a study by LinkedIn. And men are more likely to leverage their networks, using their connections to build strong business contacts and "creating new opportunities for themselves and people in their network," according to LinkedIn.
These findings show that men are more likely to follow Warren Buffett's advice to "hang out with people better than you." "Pick out associates whose behavior is better than yours and you'll drift in that direction," Buffett once said at a Berkshire Hathaway annual meeting.
3. Women Are Persuasive
When women are having discussions at work, they are better than men at listening, identifying and addressing concerns, and incorporating new ideas into existing plans, found a study by management consulting firm Caliper Corp. "The strong people skills possessed by female leaders enable them to read situations accurately and take in information from all sides," according to Caliper Corp.'s report. "This willingness to see all sides of a situation enhances their persuasive ability."
Make Your Money Work Better for You
Men studied for the report, on the other hand, tended to approach problems from their own points of view, aiming to convince others that they were right. While this tactic can be effective at times, the approach women tend to take was more likely to truly persuade team members and lead to constructive compromise.
Read: 4 Ways Working Mothers Can Earn More Money
4. Men Are Confident
Men tend to be confident in their abilities and performance and are more likely than women to see themselves as qualified for a promotion, according to The Atlantic. This self-assurance leads men to seek out new opportunities, go after new clients and make themselves more visible to managers. With this easy, natural confidence in themselves, men are also more likely to be seen by others as smarter and more competent than they actually are, researchers at Newcastle University and University of Exeter found.

This tendency can also help men be more resilient in the face of challenges and setbacks. Mark Cuban, billionaire owner of the Dallas Mavericks and business mogul on "Shark Tank," faced several failures early in his career, yet his confidence kept him going. "I had as much doubt as confidence," Cuban wrote for Business Insider. "I was just hoping the confidence would win over the doubt and it would all work out for the best."
Women, on the other hand, tend to underestimate their skills and performance and are plagued by self-doubt. This tendency is so commonplace that it even has a name: "impostor syndrome," which is when a high-performing, qualified person feels inadequate even in the face of positive feedback and evidence of their competence. Women are far more likely to suffer from impostor syndrome than men.
Make Your Money Work Better for You
5. Women Seek Challenges
Seeking new challenges and responsibilities is also a key trait of women. An Accenture workplace survey found that women were more likely than men to say they regularly asked managers for new challenges — 70 percent of women versus 48 percent of men. Women who considered themselves to be "very successful" were particularly likely to seek challenges in the workplace, like taking on new or complex responsibilities (81 percent of female respondents) and stretching beyond their comfort zone (75 percent).
Yahoo CEO Marissa Mayer exemplifies this desire to take on more. "I always did something I was a little not ready to do," Mayer said, according to Inc. Magazine. "I think that's how you grow. When there's that moment of 'Wow, I'm not really sure I can do this,' and you push through those moments, that's when you have a breakthrough."
6. Men Ask for What They Want
Whereas women ask for more challenges, men ask for what they really want: promotions and pay raises. The Accenture study found that men were more likely to say they had asked for pay raises and promotions at work. A Pew Research Center study similarly reported that men are more likely to ask for raises and aspire to top positions, especially in their 30s and 40s (58 percent of men in this age group versus 41 percent of women). Men initiate pay negotiations four times as often as women, and when they do, they ask for 30 percent more pay, reports The Atlantic.
In the business world, asking for a pay raise or promotion is the surest way to get it. Compared with women's approach to advancement, men sometimes find success faster simply by asking for promotions and raises.
Make Your Money Work Better for You
7. Women Are Equality-Minded
Women tend to be receptive to both men and women in superior roles, found a 2014 study titled A Man's (Precarious) Place. Men, on the other hand, were more likely to be threatened by women in superior positions and were more assertive with female leaders, according to the study.
Yet a diverse workplace is central to creating a team where new ideas, innovation and growth can thrive. "Endless data show that diverse teams make better decisions," Sheryl Sandberg, COO of Facebook and author of "Lean In," told USA Today.
Keep Reading: Why Women Are Taking Over Family Finances From Men
"We are building products that people with very diverse backgrounds use, and I think we all want our company makeup to reflect the makeup of the people who use our products," Sandberg said. "That's not true of any industry really, and we have a long way to go."