4 Best Cities To Start a Tech Career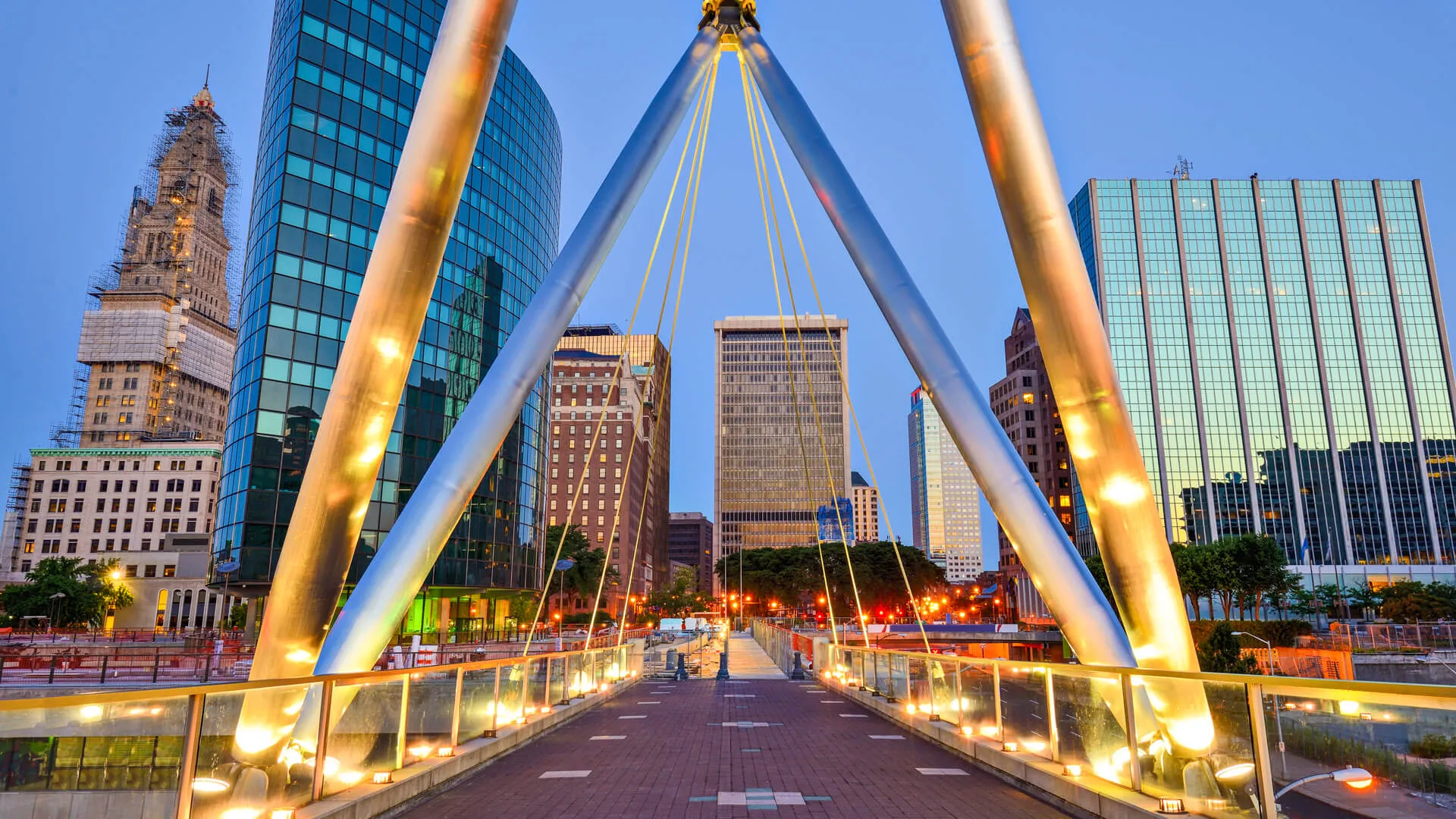 The pandemic accelerated the tech industry's exodus out of its ancestral homeland of Silicon Valley. The shift to remote work gave legions of techies the option of working elsewhere, and the preposterous cost of Bay Area housing largely kept the next generation from taking their places in San Francisco and San Jose.
Big cities like Austin and Denver had been establishing themselves as America's next-gen tech hubs for years and were ready to fill that void. However, as the industry and its high-paying jobs took root, housing costs shot up there just as they had in California a generation before. The typical home value in both of those cities is now in the mid-$600,000s, according to Zillow.
But greener pastures abound.
If you're planning to launch your own career in a high-tech field, the following hubs are emerging as tomorrow's most important industry hotspots. Not only will you be able to live better for less than you could in the tech cities that are already saturated, but you'll get in on the ground floor of the industry's best emerging opportunities.
Raleigh-Durham-Chapel Hill, North Carolina
The famed "Research Triangle" that connects Raleigh, Durham and Chapel Hill in North Carolina is the epicenter of modern American tech.
According to Expansion Solutions Magazine, North Carolina's world-class higher education system produces one of the most tech-savvy workforces in the country, and the Research Triangle — and its three major research universities — is the nucleus of it all.
Apple is building a $1 billion campus and engineering hub there that will deliver 3,000 jobs. Microsoft is moving next door to Morrisville. Google is building an engineering hub in Durham for its Google Cloud programs. Centene Corp. is coming to nearby Charlotte, and from life sciences and aviation to IT, the list goes on and on.
Make Your Money Work Better for You
Grand Rapids, Michigan
In June 2021, Michigan Governor Gretchen Whitmer broke ground on the new international headquarters for TechSmith, a high-tech software firm that chose East Lansing as its new home.
That's nothing new for the area.
An hour's drive west, Grand Rapids has spent the last decade evolving into what will be the most significant tech cluster in the Midwest by 2031. According to Bridge Michigan, leaders responsible for the city's famed "Medical Mile" have adopted a philosophy that considers every business of every size and sector to be a tech company at its core.
They've spent years encouraging everything from restaurants to manufacturers to expand and improve through the adoption of new technology. Leaders estimate that 5% of the economy and 5% of the jobs are currently in tech — and they're on pace to double those numbers to 10% each within a decade.
Huntsville, Alabama
Alabama's Huntsville metro region boasts one of the fastest-growing tech hubs in the country and the world. According to The Center Square, employment in high-tech industries jumped by 30.6% between 2015-2020 compared to 8.9% nationwide. That's nearly 10,000 new tech jobs in five years.
The average tech job there pays $190,484 — nearly three times the metro average for all occupations. With 62.2% job growth, the scientific research and development services industry is leading the charge.
The top tech-related firms in Huntsville include:
Boeing
Davidson Technologies
LG Electronics
General Dynamics Mission Systems
IBM
Hartford, Connecticut
Hartford has worked hard to raise its profile on the international stage as a premier city for the world's top tech firms — and the world took notice. In 2018, India-based Infosys agreed to build a $21 million hub downtown that would bring 1,000 jobs. The next year, New Jersey-based GalaxE.Solutions moved downtown and brought nearly 500 jobs with it.
The pandemic slowed the influx, but not for long.
HCL Technologies arrived in Hartford in 2021. In April of this year, the global IT firm Larsen & Toubro Infotech set up shop in Hartford, as well.
According to the Hartford Courant, tech jobs in the city grew by 8% between 2015 and 2021, making Hartford one of the industry's fastest-growing tech clusters.
More From GOBankingRates