The Best Decisions People Made for Their Careers

8 min Read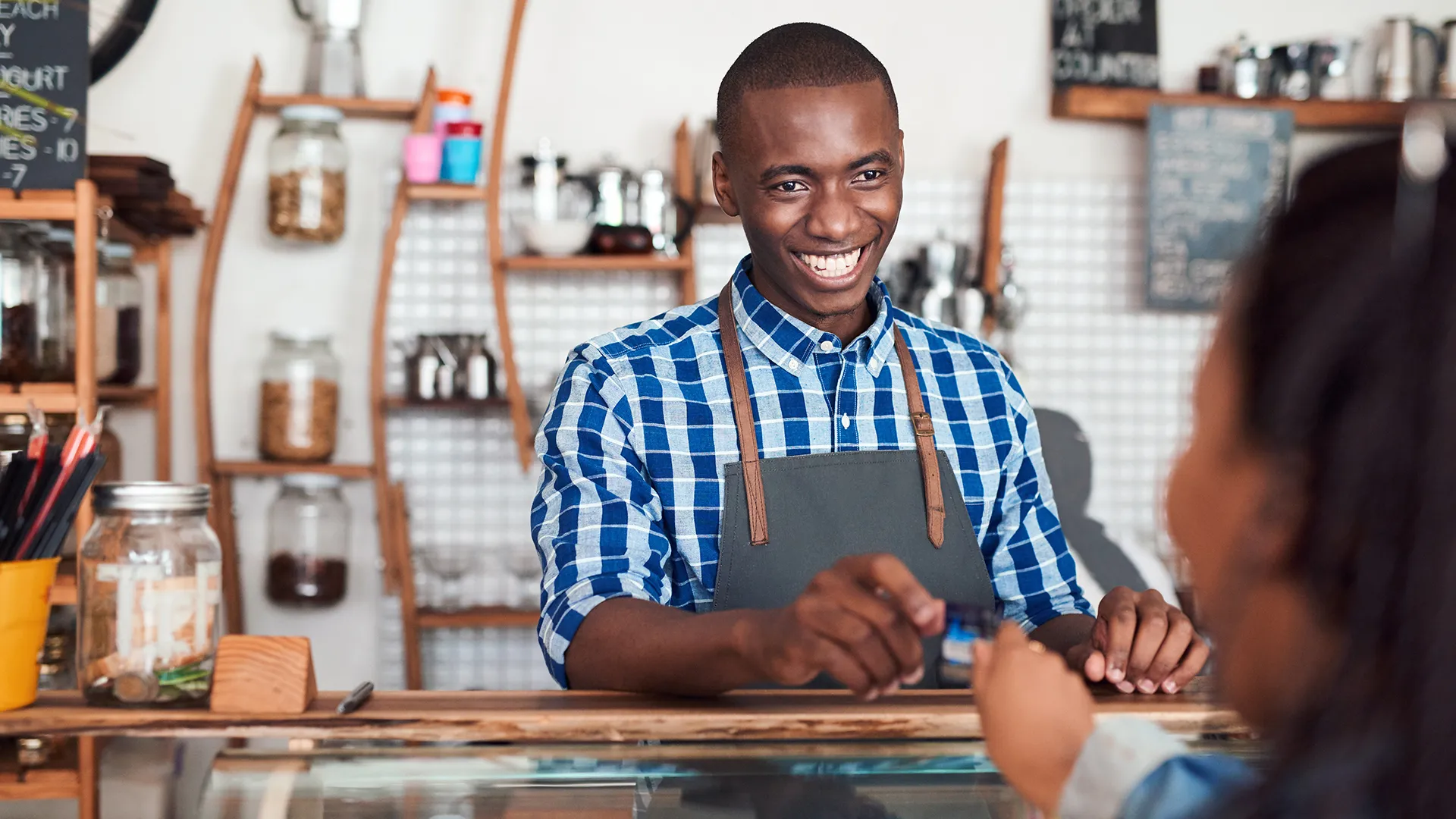 Making a decision to change something about your career can be tough. Whether it's deciding to switch jobs, go back to school for an advanced degree or launch your own business, it can feel like leaping into the unknown. But those decisions — even the riskiest ones — can pay off.
For the following 10 ordinary people in all kinds of jobs, from marketer to writer and CEO, betting big really paid off. Let them inspire you to set your own career goals and take action to achieve them.
Make Your Money Work Better for You
Deciding to Pursue an Executive MBA
By all measures, Jacqueline Tung has been successful. In just 12 years, she has climbed the career ladder in the financial services industry to become vice president of sales at NEI Investments, Canada's leading provider of responsible investing solutions. However, she decided this year that she wanted a new challenge: to go back to school and get an MBA.
So she enrolled in Ivey Business School's executive MBA program and has been attending classes four days a month — all while continuing to work. "My whole goal is to continue to grow personally and professionally," Tung said. And going to graduate school has allowed her to do that because she's been exposed to people from a variety of industries with different viewpoints and different approaches to decision-making. As a result, she's gained new perspectives she can apply to her work in the financial services industry. "Learning is really important," she said. "As people, we need to grow. We need to grow to stay relevant."
When she graduates, Tung said she believes the investment she has made in herself will be worth the time, effort and money she has put into it.
Getting Certified as a Career Coach
Esther Gonzalez Freeman has been a university administrator for the past 16 years. In that role, she coached students and staff but felt called to make an impact beyond the campus she was serving. So Freeman decided this year to become a board-certified life, career and business coach and launch her own company, E Powered Media.
She admits that it hasn't been easy, but the sacrifices she and her family have made have been worth it to make her dream come true. "Entrepreneurship is not as sexy as the movies and social media make it out to be, but I feel like I am finally walking in my purpose," Freeman said.
Make Your Money Work Better for You
Joining a CEO Mentoring Program
Even CEOs need mentorship sometimes. That's what John Crossman, CEO of Crossman & Company, realized this year. His real estate firm had grown quickly, representing 400 shopping centers throughout the Southeast. "It became apparent that we needed to make a ton of changes," Crossman said. "After a great deal of research, I found that joining a CEO group was exactly what I needed."
He had to pay a fee to join the group, but it was worth it because it gave him access to other CEOs who'd been through the same challenges his company is facing and who had wisdom to share. As a result of what he learned in the group, Crossman put a leadership team in place at his company, empowered them to do their jobs and restructured how he personally deals with business needs.
Leaving a Low-Wage Job to Launch a Business
Hilary Hull was working at a small marketing agency with low wages, few workplace benefits and no room for growth. So she decided it was time to make a career change. She left the world of marketing behind to launch her own wedding and portrait photography business, Hilary Hull Photography.
She started her business in late October 2017 and built up a portfolio before launching it to the public through social media and a website in February 2018. "Owning my own business has been one of the hardest but best decisions of my life," Hull said. "I have always had that entrepreneurial spirit, wanting to own something that I built … I am able to control my own success." Best of all, because she is doing something she is passionate about, it doesn't even feel like work.
Developing a Niche Market
Chris Jackson has made a lot of smart career moves over the past year. The financial planner and founder of Lionshare Partners pursued an MBA, which not only led to a valuable degree but also a master's thesis that he turned into a book publishing in 2019 — "Mind Your Own Business: How Small Business Owners & Corporate Executives Can Take Charge of Their Money." Jackson also tapped into his network of University of California, Los Angeles graduates to build his financial planning brand.
Most importantly, though, he developed a niche market in the financial planning industry. "I decided to focus my firm on working with attorneys and called myself 'The JD Advisor,'" Jackson said. "Now when I reach out to law schools and law firms, I've positioned myself as a thought leader in the legal industry." He launched The JD Advisor website and is creating an online financial planning course for attorneys.
Make Your Money Work Better for You
Saying 'Yes' to a Task Outside Your Job Description
Helping plan major gala events isn't technically part of Heather Taylor's job. In fact, it's not even closely related to the work Taylor regularly does as the senior editor of PopIcon, a blog powered by Advertising Week about brand mascots. Yet Taylor agreed to participate in the planning of Advertising Week's Icon Gala Awards that was part of the industry group's 15th annual conference in New York.
She helped gather information about brand mascots, assemble the list of award nominees and proofread content related to the event. "I did as much as I could remotely and, at times, worried it was not enough," Taylor said. However, she was told that her contributions were a big help, and the gala was a huge success. "It was definitely one of the hardest things I've ever had to work on, but one of the most rewarding — and crazy fun!" she said. "Making the decision to say 'yes' and help out was incredible."
Hiring Additional Employees
The biggest decision Will Craig made this year was deciding to hire three additional employees for his company, car leasing comparison website Lease Fetcher. That might not sound like a big risk, but it can be when you run a startup and hiring more employees is a relatively major investment.
"We thought about it carefully, but decided to take the plunge," Craig said. "In the end, the risk paid off — our capacity has been massively boosted, and we're making more revenue than ever before." When making decisions, he said others should also trust their gut, too.
Turning a Passion Project Into a Job
After working as a physical therapist for several years, Meredith Castin discovered that she was burned out by her job and was ready to pursue a career in writing. She succeeded in becoming a full-time writer but then decided in April 2018 to make another career shift.
Several months earlier, Castin had launched a small passion project called The Non-Clinical PT to help physical therapists use their degrees to launch non-clinical careers. But running TNCPT on top of her full-time writing job was exhausting, she said — so she gave herself permission in April 2018 to devote her energy entirely to what she loved. "Making the decision to focus on The Non-Clinical PT and see it to its fullest potential has given my career the purpose I always craved and has created a positive impact in the physical therapy profession by giving clinicians far more options to grow their own careers," Castin said.
Make Your Money Work Better for You
Getting an Advanced Professional Designation
The best career move Levi Sanchez made this year was getting a certified financial planner designation. The founder of Millennial Wealth, Sanchez already had been working as a financial planner. However, he chose to pursue the extensive training and exam requirements needed to earn a CFP designation in March 2018.
"Getting the CFP was the best career decision I've made not only because it bolstered my knowledge in various areas of financial planning, but it increased my confidence and ability to portray my value to prospective clients and current clients," Sanchez said. That increased confidence has helped him grow his business and serve his clients better, he said.
Learning That Less Really Is More
For 17 years, Paige Arnof-Fenn has been running her own global branding and marketing firm, Mavens & Moguls. But she often found that she spread herself too thin and let herself get run down unnecessarily with little to show for her efforts. So she decided to dial back in 2018 and make better choices about how to spend her time.
"It was a 'less is more' year for me," Arnof-Feen said. By limiting the number of networking events and activities she participated in, she had more energy to spend with decision-makers and influencers at those events. Deciding to do less has also given her more time with the people she cares about and causes that matter to her.
More From GOBankingRates:
About the Author