13 Blue-Collar Jobs That Turned People Into Millionaires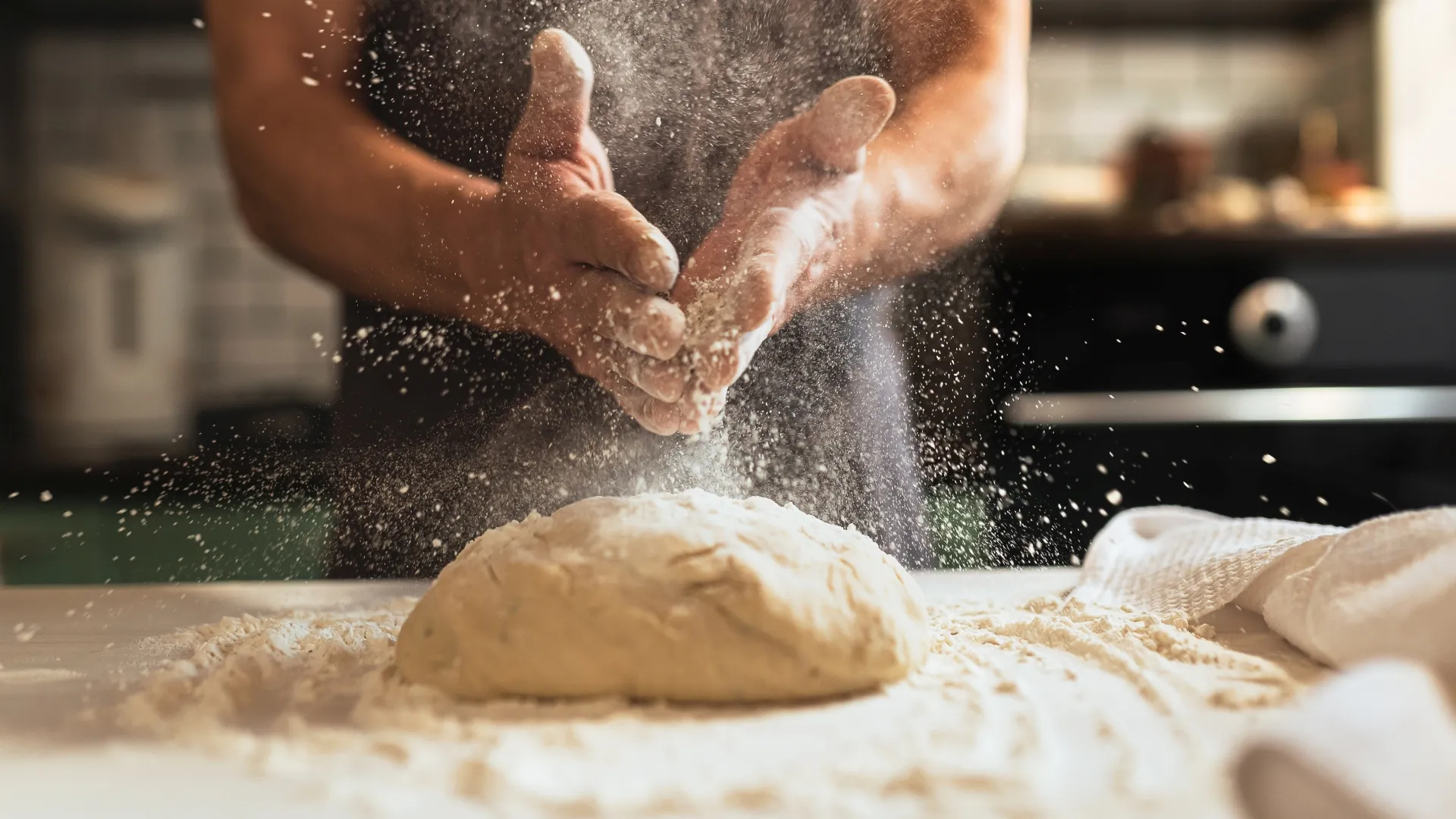 General Contractor
Construction work has been the backbone of America's blue-collar culture, and many successful people got their start by turning raw materials into structures — among them is Josh Downing. Downing was a 31-year-old full-time general contractor when he started his journey toward wealth and independence.
How Construction Made Him a Millionaire
While Josh Downing was working for a construction firm, he advertised his services on Thumbtack, an online platform that pairs tradespeople with customers. After landing a few side gigs, his Thumbtack profile soon became a lucrative second revenue stream. Those side gigs eventually earned him enough money and connections to form the construction firm Direct Movement Group, which brought in $4.9 million in revenue in 2016.
Make Your Money Work Better for You
Steel Worker and Motorcycle Builder
The rise of the steel industry coincided with and fueled the emergence of the United States as a global superpower. Paul Teutul Sr. spent 20 years as one of the countless men and women who earned a blue-collar living working with steel, which is a key component of what was always Teutul's true passion: motorcycles. 
How Custom Motorcycles Made Him a Millionaire
Paul Teutul Sr. built custom motorcycles as a hobby before he struck out on his own and created Orange County Choppers, a custom bike shop that was featured on a reality TV show, "American Chopper," from 2003 to 2010. The brawny and heavily tattooed Teutul employed his sons, and the show became known for the ferocious arguments that frequently erupted between the hot-tempered family of motorcycle craftsmen. The show was a huge success, Tuetel is a celebrity and even one of his sons has a net worth in the millions. 
Home Remodeler 
Giving makeovers to old, dilapidated homes involves several traditional blue-collar trades — remodeling experts have to understand construction, electricity, plumbing, roofing and other specialties. Bob Vila learned the trades as a child from his father, who built the Vila family's home with his own hands. Vila refined his skills building houses in Panama with the Peace Corps as a young adult before launching his own remodeling business — and then Hollywood called.
How He Made Millions Remodeling Homes
Before HGTV and an endless stream of home improvement and house-flipping shows, there was "This Old House." Bob Vila, the original host, shared his remodeling secrets with the world starting in 1979, when the long-running show debuted. It has won 18 Emmy awards and garnered 85 nominations. Vila hosted several similar shows, as well, and today is worth $70 million.
Make Your Money Work Better for You
Crab Fisherman
Few blue-collar jobs are more demanding and more dangerous than fishing for crabs in Alaska's rough and frigid Bering Sea. That, however, is exactly how Sig Hansen earns his living. A Norwegian-American from a long line of Nordic fishermen, Hansen grew up around the trade and worked on his parents' fishing boats as a youngster.
How Crab Fishing Made Him a Millionaire
Sig Hansen is the captain of the fishing vessel Northwestern, one of the main competitors on the successful reality TV show "Deadliest Catch." Just as Captain Hansen worked his way up through the fishing trade, he climbed through the crowded ranks of reality TV stars. Today, his net worth is estimated to be $4 million.
Roofer
Roofing is difficult, dangerous and potentially lucrative work. Lee Haight grew up in the business. His father and uncle owned roofing companies, and Haight landed his first roofing contract when he was just 13. He took the roofing trade to new heights as he combined his skills with an entrepreneurial spirit.
How Roofing Turned Into a Million-Dollar Business
Lee Haight is now a millionaire and runs Roofing Professionals with his father. It's a multistate business that separates itself from the crowd by handling complicated insurance claims processing while also performing residential and commercial restorations. In growing the business, Haight displayed a level of online marketing skills and social media savvy that is rare among roofers. His average transaction value is more than $20,000. 
Make Your Money Work Better for You
Plumber
When Charlie Mullins was a child, he was inspired by a visit from a local plumber who was popular around town and had plenty of money to spend. At 15, Mullins dropped out of school and became a plumbing apprentice. In 1979, the British entrepreneur started his business, Pimlico Plumbers.
How Plumbing Brought In Millions
Today, Pimlico Plumbers is the biggest plumbing business in London with more than 400 employees, and Mullins might be the wealthiest plumber in the world. He attributes his success to hands-on management and basic fundamentals. He rode to success on the little things: showing up on time, making pricing transparent and honest, and cleaning up after himself when the job was done.
Baker
Many hobbyist bakers dream of one day opening their own cake or pastry shops, but the food and dessert business is especially hard to break into. New Orleans baker Mignon Francois, however, beat the odds and did exactly that. She and her family opened a cupcake shop called The Cupcake Collection, and the baker became a businesswoman. 
How Baking Earned Her Millions
Mignon Francois' operation was a success in the Big Easy, and soon after, The Cupcake Collection opened a branch in Nashville, Tennessee. Just a few years later in 2011, the New Orleans-inspired cupcake business had earned Francois her first million, according to a report from the city's ABC affiliate. Her hottest seller continues to be the sweet potato cupcake.
Make Your Money Work Better for You
Construction Worker
Sidney Torres was making around $22,000 a year in base pay as a construction worker when he asked his mentor, who happened to be his grandmother, for a $40,000 loan to purchase an investment property in New Orleans. No easy mark, his grandmother insisted he submit a business plan, construction schedule and financial projections.
How His Construction Background Led To Millions
His grandmother's no-nonsense approach prepared him for the rigors of house-flipping as much as his background in the trades did. Today, Sidney Torres is a successful entrepreneur and real estate developer who traces his success to that original flip in New Orleans. In 2017, CNBC created a show called "The Deed," which featured Torres as the host who put his experience and skill to use helping struggling property owners get the most out of their investments. 
Duck Call Craftsman
Phil Robertson grew up in extreme poverty in Louisiana, where hunting was a necessity and not a sport. He began experimenting with new duck calls, which hunters use to lure ducks into the open, after realizing there were few truly good ones on the market. His new duck calls were a success — he sold $8,000 worth in his first year. Robertson opened a business called Duck Commander, and the moment signaled the start of a career filled with riches, fame and controversy.
How Duck Calling Brought In Millions
Phil Robertson, a man who grew up in a cabin with no indoor plumbing, is now worth an estimated $10 million. His Duck Commander business — and his animated personality and family — were the basis for the surprise megahit "Duck Dynasty" show. Robertson became a conservative cause célèbre when the show was canceled after he made controversial comments about the LGBT community.
Make Your Money Work Better for You
Dishwasher
Washing dishes in a restaurant is hard, grueling work — but for some of the biggest chefs in the world, the position served as an important stepping stone. Among them is Thomas Keller, a celebrity chef who credits his time as a dishwasher for the skills that served as the foundation of his success — namely organization, teamwork, efficiency and repetition.
How He Went From Dishwasher to Millionaire
Thomas Keller is an author, television personality and serial restaurateur who is the mind behind successful and iconic eateries such as Per Se in New York City and the French Laundry in Northern California. He worked his way up the restaurant ranks from the position of dishwasher. One of the most celebrated chefs, Keller is worth $50 million.
Farmer
Howard Buffett is the son of Warren Buffett, the most successful investor in history and one of the wealthiest people worldwide. The elder Buffett also is famous for his philanthropy, but his generous nature does not extend to his children. The Oracle of Omaha long has held that rich parents should avoid setting their kids up for life. Howard Buffett received little financial help from his father, and instead, he has spent much of his life working in the most quintessentially American blue-collar trade of all: farming.
How He Gained His Own Financial Success Through Farming
Howard Buffett is a successful commercial farmer and, despite his father's massive fortune, essentially a self-made man. He farms 1,900 acres in Nebraska and Illinois, with gross annual receipts of about $1 million. Although investment banking and agriculture virtually have nothing in common, the son followed in the patriarch's footsteps, in a way. Like his father, Howard has established a foundation to help the poor and has given away vast sums of his own wealth to charity.
Make Your Money Work Better for You
Janitor
Custodial work is as blue collar as any job can be — and it's exactly the job that Steve Hightower did as a young man. His parents owned a janitorial company, and Hightower earned money by doing the hard, dirty work of cleaning and maintaining buildings. Although he used the money to work his way through college, he never aspired to a white-collar career. 
How He Went From Custodian to CEO
Steve Hightower is now the CEO of a petroleum transport and sales business, which grew out of a construction company he started with the money he saved working as a janitor in college. Although janitorial work isn't directly related to either construction or oil, Hightower still attributes his success to the work ethic he developed during his years working nights and weekends as a janitor.
Ivory Mammoth Tusk Carver
Skagway, Alaska, is the Gateway to the Klondike, where one of the largest gold rushes in history took place in 1898. A pristine natural paradise, Skagway draws tourists from all over the world, and many of them climb onto buses for rolling tours of the landscape. You can make a living as a tour bus driver, but you probably won't get rich doing it — unless you stumble onto a side gig while doing it that can turn into a million-dollar career like Bruce Schindler. This blue-collar worker, who while on the job as a Skagway tour bus driver, found the inspiration for a career as a ivory mammoth tusk carver.
How He Made Carving Ivory Mammoth Tusks a Million-Dollar Business
Skagway tour bus driver Bruce Schindler carved and sold ivory on the side, but the high cost of raw materials made it impossible for him to earn any real money. His bus route, however, was adjacent to the Klondike, where miners still dig for gold but sometimes come up with ivory tusks from long-extinct wooly mammoths that died there. A light bulb went off, and Schindler obtained the rights to mine in the Canadian Yukon, where he now unearths as many as 3,000 pounds of ivory tusks in a single year and is a self-made millionaire. While most modern ivory is banned, Schindler is able to make money off this ivory as the mammoths have long been extinct.
More From GOBankingRates
Photo Disclaimer: Photos are for representational purposes only.

BEFORE YOU GO
See Today's Best
Banking Offers