Bosses Share the 16 Best Ways to Quit Your Job Gracefully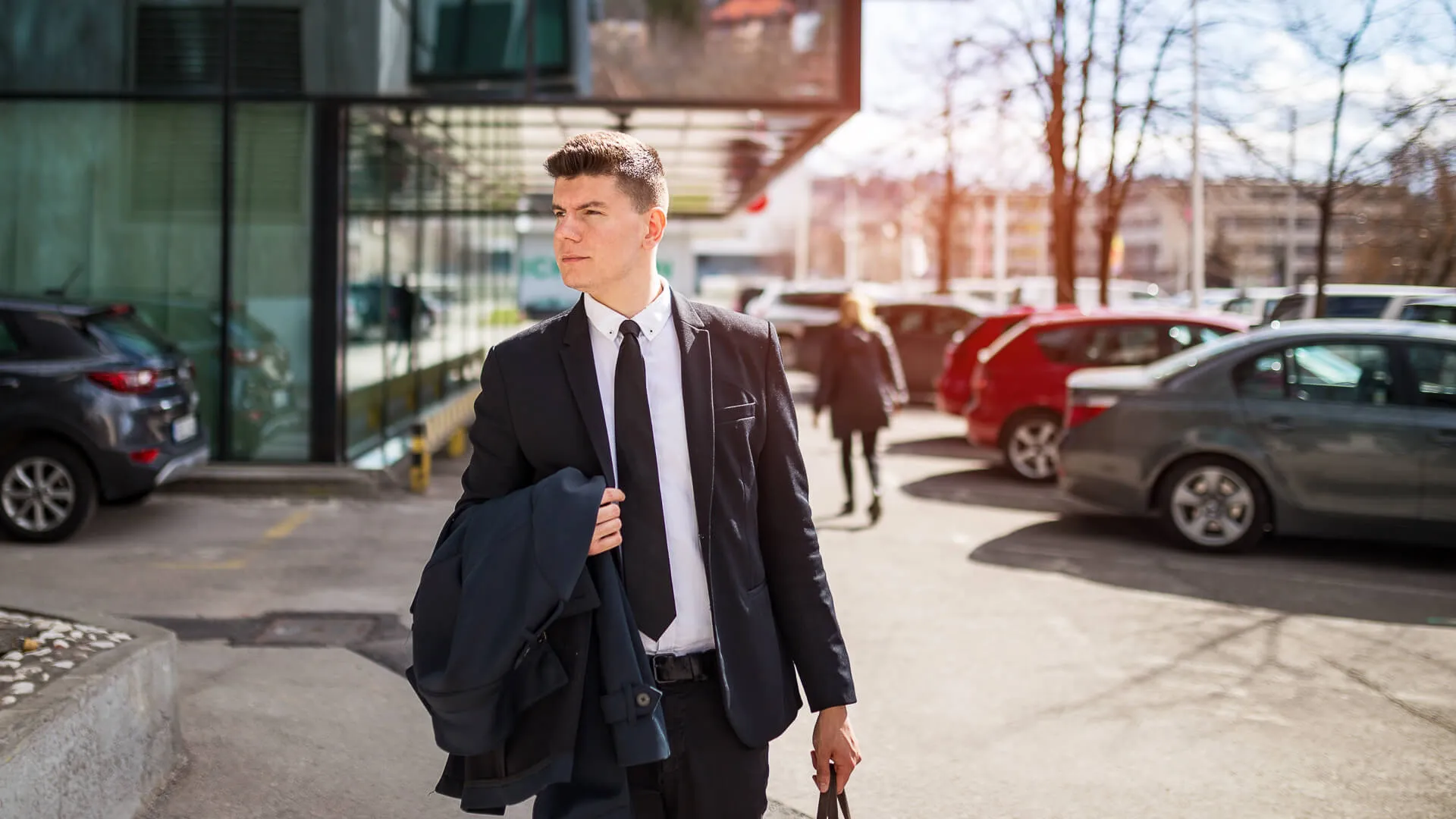 Take this job and shove it. You might recognize those words as the chorus of Johnny Paycheck's hit song of the same name. And if you've ever been unhappy in a job, you've probably thought about saying those words — or something similar — yourself.
Of course, you could tell your boss to shove it, but that could come back to haunt you. You'd be much better off using proper resignation etiquette to make a graceful exit. If you're contemplating a career change, follow these tips from bosses who share what to do when you're ready to quit a job.
Provide at Least Two Weeks' Notice
Too often, employees quit without giving notice, said Deanne Duncan, team catalyst lead with DCA Virtual Business Support. "They do not call, they do not email and they do not let us know that they are no longer interested in working with or for us," she said.
At a minimum, employees should tell employers their plan to leave and continue working for at least another two weeks. "Giving notice provides closure and an opportunity for the company to hire coverage or provide training for someone to take on the exiting employee's job," Duncan said.
Put Your Notice in Writing
When resigning, always do so in writing, said Mellissah Smith, founder and managing director of Marketing Eye. Don't write the letter while at work or on your company computer, but do hand-deliver your resignation notice to your boss.
If you work remotely, send an email to your boss then have a conversation by phone or a video conference call.
Make Your Money Work Better for You
Schedule a Meeting to Deliver Your Resignation Notice
Request a meeting with your manager to deliver the news of your resignation, said Biron Clark, a career coach and founder of job search website Career Sidekick. "It's best to schedule a dedicated time for this so you don't feel rushed, and so they have time to respond," he said.
When he has had employees announce their departure on the fly without requesting to talk with him beforehand, Clark said he felt caught off-guard and unable to communicate everything he had hoped to share with those employees.
Don't Tell Co-Workers You're Leaving Before Telling Your Boss
As much as you might be tempted to tell co-workers of your plans to quit, don't say anything until you've handed in your notice to your boss, Clark said. "It can be tempting, but word travels fast in most offices and workplaces, and the last thing you want is a manager finding out you're quitting by hearing it from someone else first," he said.
If that happens, the manager might be offended. Plus, if you decide to abandon your job search and don't end up quitting, your manager will know that you were looking for work elsewhere — "which is never a good thing," Clark said.
Explain Your Reasons for Leaving a Job
Matthew Ross, co-owner of sleep and mattress review website Slumber Yard, said he recently had an employee leave after only being with the company for eight months. "To be quite honest, my business partner and I were a little annoyed when she first put in her two weeks' notice," he said. "However, I have to hand it to her. She handled her last two weeks very gracefully."
What Ross appreciated most was that the employee had the courage to tell him and his business partner face-to-face why she was leaving. "She explained that she liked working for our company, but her passion was in another industry," he said.
Make Your Money Work Better for You
Be Honest
When sharing your reasons for leaving a job, be sure to tell the truth. Brian Ma, a broker with Flushing Realty Group, said he had an office assistant who said she was quitting because she had been accepted into nursing school and was looking forward to starting a new career path.
"To my utter amazement, I learned several months later that she was working for a competitor and apparently the explanation of going back to school was pure drivel," he said. "The insult of lying to someone who you saw every day for five years is awful. I would recommend honesty as the most graceful way to quit if you respect your employer."
Continue to Work Hard During Your Final Weeks
Ross said that his employee who quit gracefully also continued to work hard during her last two weeks on the job at Slumber Yard. "She could have easily thrown in the towel and just put things in cruise control," he said. "Instead, she put forth the same amount of effort and really tried to help the company all the way up to her last day." Ross and his partner appreciated her hard work and said it spoke volumes about her character.
Show Your Appreciation
Showing your boss your appreciation before leaving a job could help improve your chances of getting a job with that employer again or another employer. Ross said that before his former employee left, she brought gifts for him and his partner with notes stating what she had learned from each of them. "Even though she left, I still have a very positive opinion of her," Ross said. "I'd hire her again in a heartbeat."
Make Your Money Work Better for You
Keep Negative Thoughts to Yourself
Because potential employers might ask, "May we contact this employer," you shouldn't say anything negative to a boss when you quit. "As tempting as it may be to tell people what you really think of them on your way out the door, please don't do it," said Elene Cafasso, founder and president of Enerpace, Inc. Executive Coaching.
Instead, write down what you think in a letter to get it off your chest but don't send it. "You can symbolically let go of all your negative emotions toward the prior firm or boss by destroying the letter in whatever way most appeals to you," Cafasso said. And just tell your boss, "I wish you all the best," she said.
Stay Positive on Social Media
Not only should you avoid telling your boss what you really think, but you also shouldn't say anything negative about your employer on social media, said Smith of Marketing Eye. "The company knows it is you doing it, and, therefore, you are not only affecting your personal brand, your reference and the other employees that work for the brand, you are also affecting your future employment."
Instead, share the highlights of the job you're leaving on LinkedIn. "It will show your future employer that you are a good person and you know how to leave a job on good terms," Smith said.
Tie Up Loose Ends
A great way to leave a job on good terms is to tie up loose ends before going, Cafasso of Enerpace, Inc. Executive Coaching said. Wrap up projects you're working on or ensure that someone else on your team can take over the projects. And be sure to leave instructions for those projects. You also could make yourself available to people who take over your work for a week or two after you leave in case any questions arise, Cafasso said.
Make Your Money Work Better for You
Be Willing to Train Your Replacement
If a replacement is hired before you leave, offer to help train that person. "By doing this, you will earn a lot of respect and help reduce the time it takes for the new person to come on board," said Ryan Oberman, the hiring manager for C&R Pork Farms. "Just offering this option will earn you a large amount of respect from your employer and will help all parties involved with a smooth transition."
Be Kind to Your Co-Workers
Avoid bragging about your new position or bashing the company you're leaving to co-workers because it will foster resentment, said Michael Stahl, executive vice president and chief marketing officer of HealthMarkets insurance agency. Instead, find ways to leave on a positive note. "Send a goodbye email and include your LinkedIn profile because you never know when those contacts will come in handy," Stahl said. "Leaving in a pleasant manner goes a long way toward your professional reputation."
Take Advantage of the Exit Interview
Use your exit interview as an opportunity to reflect on the role you played at a company. And think about what your company did right and what could use improvement. "Better knowing what processes, business styles or even physical environment you work best in can benefit your future success," Stahl said. "And thoughtful, constructive criticism could help make some needed changes to the company. That's a win-win!"
If your company doesn't conduct exit interviews, request one from your supervisor, Stahl said.
Ask for a Reference Letter
If you're leaving a job on good terms, don't be afraid to ask for a reference letter that you can use to find a better job at a new company. "Chances are, most of your counterparts in the workforce won't have this from a direct manager, and it will give you a competitive advantage moving forward," said Smith of Marketing Eye. Another option would be to ask for an endorsement from your former boss on LinkedIn.
Make Your Money Work Better for You
Stay in Touch With Your Former Boss
Another benefit of quitting gracefully is that you can stay in touch with your former boss, which might benefit your career in the long run. Cafasso of Enerpace, Inc. Executive Coaching recommends doing so by connecting on LinkedIn or Facebook. You also could make an appointment to meet with your boss for coffee or a meal after you leave your job. "If you both get it on your calendar while you're still standing there, it's much more likely to happen than if you try to play phone tag once you're gone," she said.
More on Jobs