7 Ways to Build a Powerful Network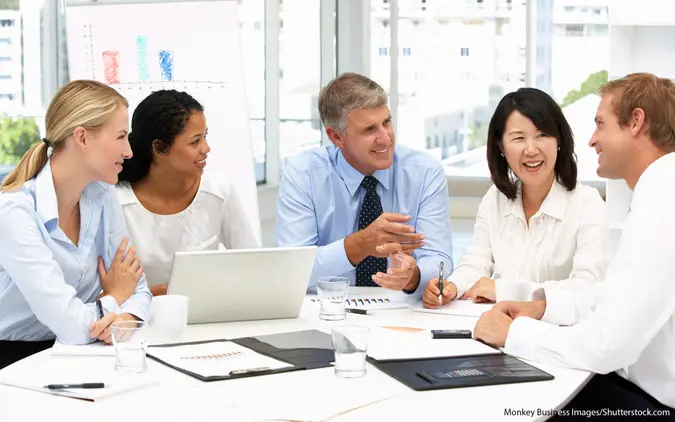 Networking isn't just about handing out and collecting business cards. It's about connecting, establishing and building relationships that are mutually beneficial for you and others. With so many personal and professional factors involved, it's important to put your energy toward building a powerful network.
Follow these seven tips, and you'll soon develop a strong and long-lasting network of contacts.
1. Ask for Referrals
A good place to start when building a powerful network, wrote Randall S. Hansen, former CEO of Quintessential Careers, is "to simply ask your current friends, family and associates for the contact information of others whom they think would be beneficial for you to know."
Hansen added that the "'friend-of-a-friend' connection is quite strong and usually very successful. 'Who else should I be talking to?' is a good question to use when asking for referrals."
Make sure that you are reliable, make a good impression, make your friend look good, and don't let your friend down once you gain this introduction, and you will have all kinds of people willing to refer you.
Find Out: 15 Genius Ways to Make an Unpaid Internship Worth It
2. Tap Into Your Local Community
There's no shortage of local networking opportunities. Whether the opportunity is found through your local Chamber of Commerce or through an event on Meetup, tapping into local influencers and business leaders is a solid way of building a network.
Besides attending local networking events, Shopify.com's guide on Local Business Networks suggests that you also find other businesses that complement yours. For example, "if you own an online jewelry store, you should partner up with local businesses that are in the wedding industry."
Make Your Money Work Better for You
Moving? Click to get tips on how to start over in a new city.
3. Have a Game Plan
You wouldn't pitch your business to potential investors or customers without doing research and developing a plan of action first, right? The same can be said of networking.
Financial journalist and Smart Money Squad member Miranda Marquit said you "should know your purpose" by asking questions like:
What do you hope to accomplish?
Do you want to identify potential clients?
Do you hope to find a partner for your next venture?
Entrepreneur John Rampton recommends that you research key attendees prior to attending an event. "Scope out these individuals' LinkedIn profiles to learn the basics about them, and look for common connections," he wrote in his blog post "19 Ways To 'Kill It' at Your Next Networking Event."
4. Be Unforgettable
How many people do you come into contact with each day? More importantly, how many would you say actually made a lasting impression on you? The ones that ingrained themselves on you probably did something to stand out from the crowd. But how can you do this?
One way to be memorable is to have unique business cards, a catchy tagline or a piece of signature attire, like a blazing orange tie.
Jamie Kravitz, writing for Business Insider, canvassed industry pros who recommend the following:
Bringing a wingman to networking events
Direct each conversation with a purpose
Look for an "I feel the same way" moment
Leverage the "value-add," make yourself valuable to someone by asking yourself "How can I help this person?"
Shine in your element, attend events where you thrive, and practice in environments where you don't
Make Your Money Work Better for You
Don't pester the connection by bothering them every day — they're busy people, too — but try to touch base with them semi-frequently so that you stay fresh in their minds.
Related: Ways to Make Your Resume Stand Out From the Pack
5. Treat Social Media With Respect
Social media platforms like LinkedIn and Twitter are excellent ways to start connecting and building a strong network. But, only if you treat these platforms with the same level of respect that you would at a networking event.
Blair Decembrele, a LinkedIn Career Expert, recommended following three tips to maximize your social media presence, she wrote on Business Insider:
Use the best picture: "Make sure your photo is professional and aligns with your industry. Unless you're a veterinarian, avoid using a photo of you with your pet – no matter how cute it is!"
Spice up your summary: "Craft a summary that showcases your professional identity and highlights what you're in it for – for instance, what motivates you, what you're most passionate about and what your career goals are." She added that buzzwords certainly don't hurt.
Include all your experience: "You can also include volunteer work as a way of showcasing your value to potential employers. (It's worth noting that over 40 percent of recruiters consider volunteer work to be just as valuable as paid experience.)"
See: Inspiring Entrepreneurs to Follow on Social Media
6. Pay It Forward
Adrian Granzella Larssen, editor-at-large for The Muse, wrote that "a great way to make a lasting connection is to be helpful if you can be."
She added that when she offers "a piece of advice, some expertise, or to make an introduction to a contact, people are thrilled — more than you'd think." Not only are people thankful, but they're "also more likely to stay in touch when they know you are a great resource for them."
7. Attend Events Just for the Heck of It
Just because you're attending an industry event, that doesn't mean that you just have to go there to network. Sam DeBrule, a co-founder of the app Journal, even admitted in a blog post that networking events can be a bore.
Make Your Money Work Better for You
"If you attend startup events just to collect business cards, your network will decay quickly," he wrote. "By the time you get home from an event, you will have either lost all the cards you collected, or decided that you don't want to follow up with anyone."
Instead of attending events just to network, go there to have fun or to learn something new. Why? Because you won't be uncomfortable, and "you will be yourself, and meet people with similar interests." When this magic happens, you'll have a greater chance of making real connections — and those connections are more likely to last.
Click to see the biggest career mistakes college graduates make.
Sean Dennison contributed to this article
More on Careers