Campaign For a Great Job: 15 Career Lessons From Election Strategists

8 min Read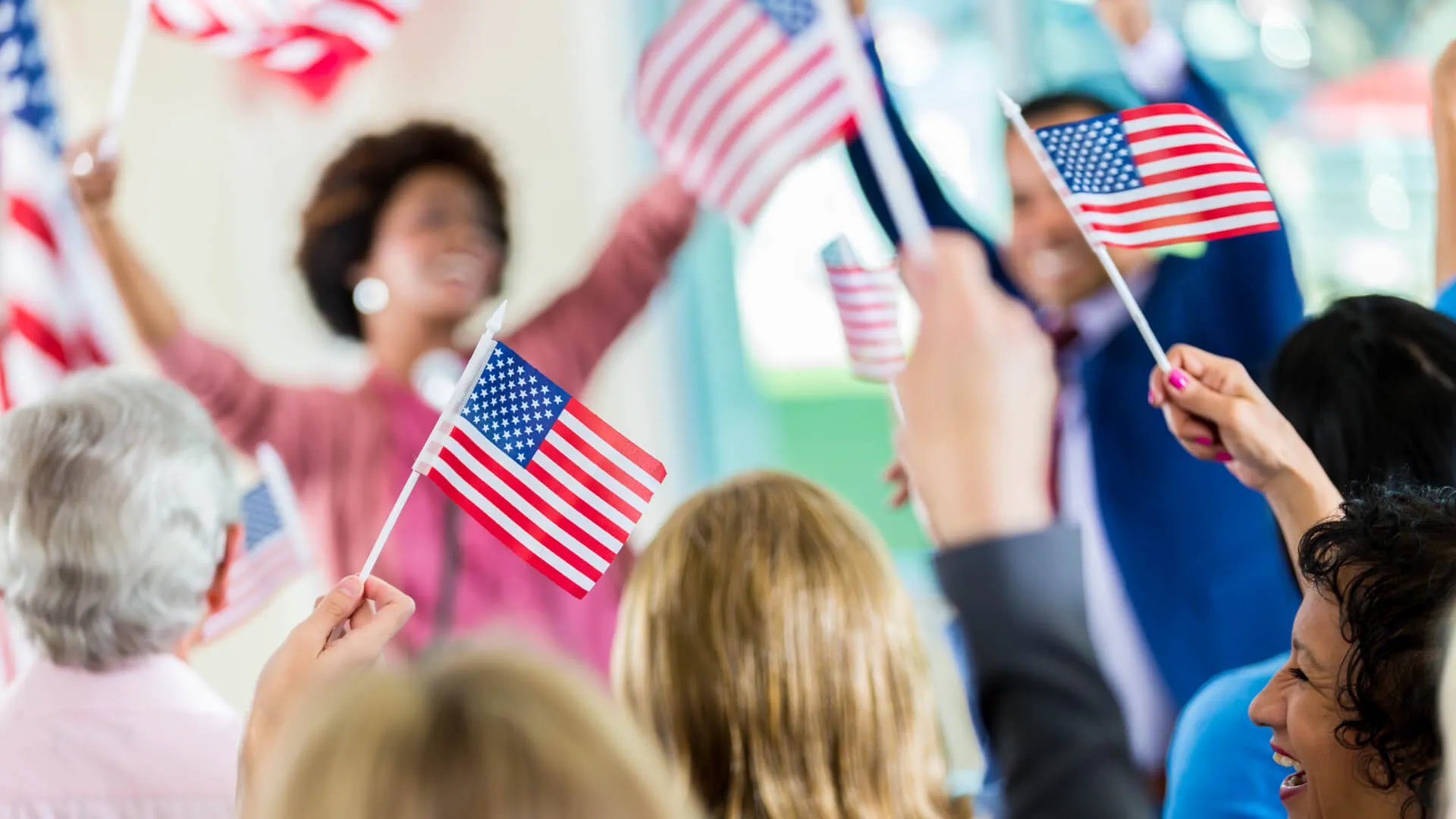 Devise a 'Campaign Plan' for Your Career
"Success comes only when you identify what you want to achieve and map out a plan for getting there," Dorie Clark, a corporate strategy consultant who previously served as an advisor in the presidential campaign of Howard Dean and several Massachusetts gubernatorial campaigns, wrote in a post for Harvard Business Review.
Clark gave the example of a night shift nurse whose career goal was to become a senior healthcare executive. He researched the skills and affiliations of people already in these roles to identify the gaps between their experience and his and came up with a plan to fill those gaps.
Set Goals With Specific Dates in Mind
After you've set a career end goal, begin to break that down into smaller goals that will get you there and set dates for achieving each of those goals.
"Just as a presidential campaign focuses on the dates of the New Hampshire primary and the Iowa caucuses and on deadlines for filing finance reports, you'll want to write down the dates that you consider crucial," Clark wrote. "Those might include annual performance reviews, application deadlines (for graduate school, awards or fellowships), or target dates for company initiatives in which you'd like to participate (the opening of the Singapore office or the restructuring of the IT system). It's useful to print out monthly calendars starting now and ending with the target date for accomplishing your goal. Then begin to work backward on those calendars, just as political campaign teams do."
Make Your Money Work Better for You
Be Flexible
If you encounter an opportunity that's outside of your planned career trajectory but can still propel you forward, take it.
"Savvy politicians understand the traditional career ladder: moving up from city (councilor) to mayor to governor. But they also keep an eye out for serendipity (if Senator X takes a cabinet position, Congressman Y will be appointed to fill the vacancy, which means I can run for the congressman's seat)," Clark wrote.
Take Time To Cultivate the Skills You Will Need
"Candidates always build in time for debate prep, policy review and training in public speaking — and you should do the same for the skills you want to cultivate," Clark wrote. "Make the most of the openings in your schedule."
This might mean enrolling in weekend classes or taking advantage of networking opportunities after work.
Target Influential People
Depending on the corporate structure where you work, there may be numerous people involved in the decision to promote you. Identify who those people are, and make it a point to ensure that they know who you are and the value of the work you do so that they will advocate for you when the time comes. Politicians typically employ a similar tactic — they talk to people of influence to make an impact with the greater voter population.
"When I worked in New Hampshire for Howard Dean, he endured endless meetings to seek the favor of local officials, because they controlled votes and resources in their small slices of the state," Clark wrote.
Prep a 'Stump Speech'
Before you meet with these influential people, plan out how you will pitch yourself to them. Much like politicians have a "stump speech," you should be able to provide a quick recap of your skills and what you can provide in your ideal role.
Stay on Message
Have you noticed that politicians seem to circle back to their same main talking points no matter what question they are asked? This same strategy can be employed when you are networking or in an interview. Once you've honed in on the skills or accomplishments you want to highlight, find ways to weave these talking points into your conversation no matter the prompt.
Don't Just Meet With Influential People — Build Genuine Connections
Have regular check-ins with the influential people you identified, whether it's a 15-minute coffee or a lunch outing.
"This playbook perfectly mimics an effective political campaigner's: Candidates routinely meet with influential donors," Clark wrote.
Make Your Money Work Better for You
Join Relevant Groups
Perhaps your dream job is outside of your current company. In this case, it's important to join groups that can connect you with potential clients or industry leaders.
"It's essential to join and engage with influential groups, just as a politician might look for backing from the local ward committee or the veterans association," Clark wrote. "Think about which groups will help you connect with the people you want to meet."
Build a Name for Yourself
"There's an adage in politics that voters have to hear your name at least seven times before they remember it (which explains the array of radio ads, bumper stickers, yard signs, postcards and so on)," Clark wrote. "To conduct your career campaign effectively, you must get people to know who you are."
This can mean speaking at conferences or engaging with industry leaders on social media.
Manage Your Public Persona
Speaking of social media, make sure you portray yourself professionally while you are actively job searching and networking. Just as voters would hold it against a candidate for having photos of themselves looking sloppy and drunk on Facebook, so will recruiters and colleagues.
Keep It Real
If you're at a job interview and are asked about something you're not an expert on, answer the question as a layperson rather than an authority. This approach worked well for Karen Friedman, who ran for the Pennsylvania State House.
"When I ran for office, urban sprawl was a hot issue and my opponent was a member of the township planning commission and a self-proclaimed topic expert," she wrote in a post for the Philadelphia Business Journal. "Every time we were both questioned about it, she talked from experience and was usually quoted. I was not. That's when I realized I needed to keep the conversation real and speak people's language so I changed my approach. The next time I was interviewed I said: 'Traffic has gotten so bad out here in Montgomery County, that I could balance my checkbook on the way home from work.' Granted, you don't need a college education to come up with that one, but it resonated with readers."
Make Your Money Work Better for You
Take Accountability for Your Actions
Continually deflecting blame is not a good strategy if you want to rise in the career ranks.
"In campaigns as well as business, accepting responsibility and not being afraid to say you erred in judgment makes you real and can actually increase confidence in your ability to lead," Friedman wrote.
Make a Job Interview About What You Can Offer, Not the Other Way Around
As John F. Kennedy famously said during his inaugural address, "Ask not what your country can do for you — ask what you can do for your country."
This same approach goes for job interviews. While it's important to ask questions about the company and the role to make sure the job is a good fit, the main objective of a job interview is to sell yourself to the interviewer — not to have them sell the job to you.
Make Yourself More Likable
In politics and in business, people judge candidates based on how they come across as a person, just as much as — if not more than — what's on their resume. If you're standoffish and rude, no one is going to hire you (or vote for you). Some easy ways to make yourself likable include smiling, making eye contact, having a firm handshake and being a good listener when the other person is speaking.
More From GOBankingRates
About the Author