15 Surprising Careers You Didn't Know Existed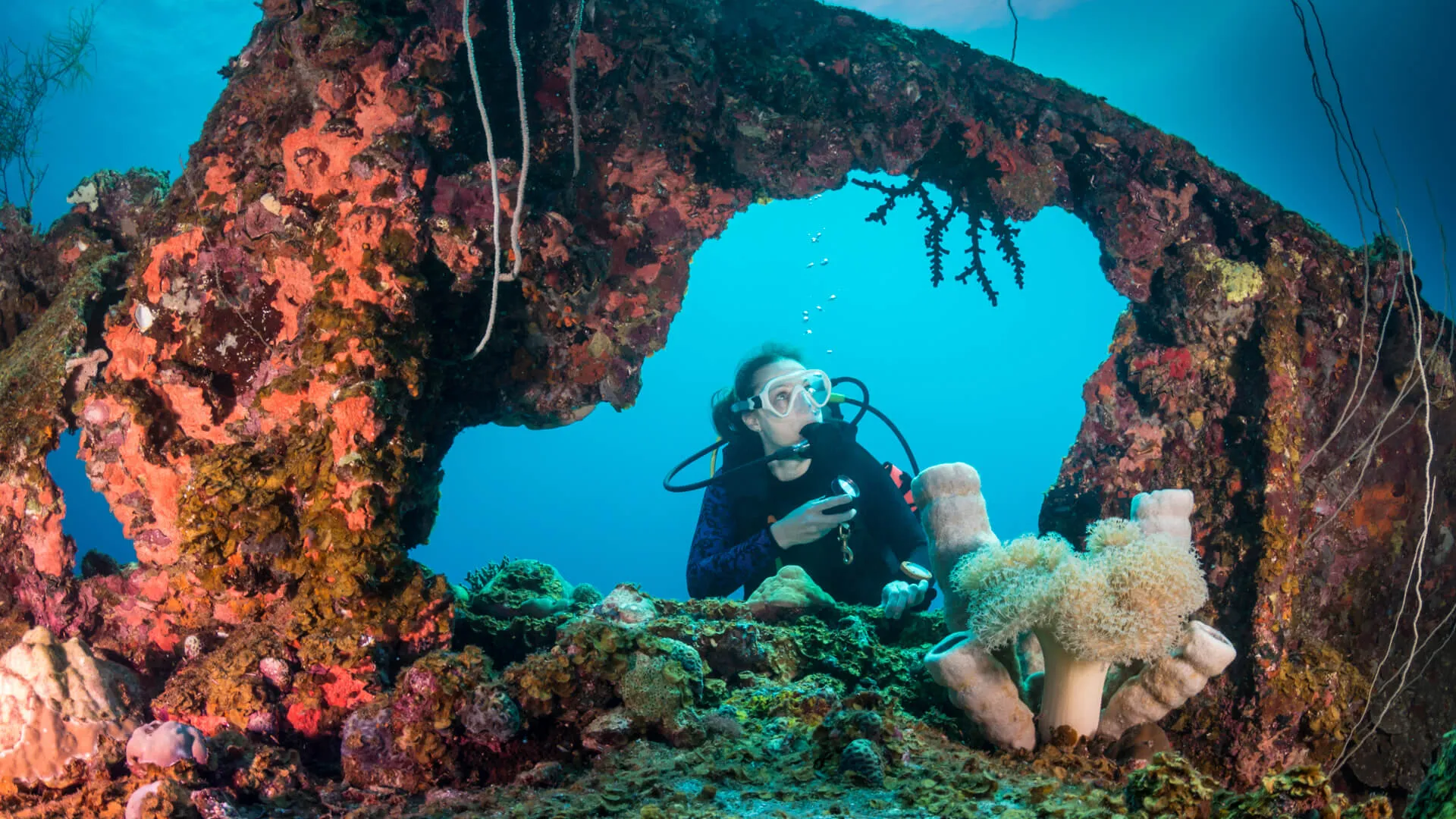 If you're looking for a career change or are entering the job market for the first time, traditional jobs like teacher, police officer or lawyer might come to mind. But there are likely many careers you didn't know about that you might be qualified for based on your degree, skills or areas of interest.
If you choose your career right, you can get paid to drink wine as a Master Sommelier or sleep on the job as a professional sleeper. And these are just a couple of the jobs you didn't know existed.
Last updated August 15, 2019.
Chief Listening Officer
Average annual salary: $

55,390
Being a good listener is now a desirable job skill. As a chief listening officer, you scan social media sites for feedback, tips, complaints and ideas about your company, and direct your findings to the appropriate teams. For example, if a customer tweeted something negative, you would flag it to the customer service team for follow up.
Chocolatier
Average annual salary: $

30,339
Behind every piece of artisan chocolate is a specialized chef. Chocolatiers are hired by companies like Ghirardelli and other confectioners to create candies and fill orders for existing chocolates. They can also work in hotels, restaurants and grocery stores. A culinary school education is typically required to get this job, according to Payscale. 
Make Your Money Work Better for You
Flavor Technologist
Average annual salary: $57,000
A flavor technologist is likely the person responsible for making your cherry soda taste like cherry and your coffee ice cream taste like coffee. People with this job help to develop and manufacture the flavoring used in food and drink products. They conduct experiments, produce sample products, come up with processes to keep flavors consistent across products and collect performance results. To get this gig, you'll need a bachelor's degree in food science, nutrition, chemistry or a related field, according to AG Explorer. 
Food Stylist
Average annual salary: $45,950
Ever wonder why food always looks better in commercials than in real life? It's probably because there was a food stylist behind that appetizing shot. These artists utilize color, shape and texture to make food look as tasty as possible for restaurants, magazines, photographers, caterers and other companies. Most food stylists have a culinary arts degree, according to The Art Career Project.
Gumologist
Average annual salary: $58,000
As the name suggests, gumologists chew gum for a living. They're hired by candy manufacturers like Cadbury to test gum flavors and textures that are developed by gum technicians, according to Digital Journal.
Heritage Officer
Average annual salary: $53,888
This job would be a great fit for a history buff. A heritage officer educates the public about the importance of a historic place or landscape. Responsibilities can include giving talks and tours, leading events, answering questions, organizing archives and developing conservation policies.
Master Sommelier
Average annual salary: $150,000
Drinking wine is part of the job description when you're a sommelier. Although many fine dining establishments will have an in-house sommelier, or wine expert, if you want to make the big bucks, you might want to try for the "master" title. However, to get this distinction, you must pass a three-part test: a theory examination, a deductive tasting of six wines and a practical wine service examination. Passing the test is harder than it sounds — as of 2015, only 229 people around the world hold the distinction of being a Master Sommelier, according to Business Insider.
But you don't have to pass an exam or get a degree to make a lot of money. These six-figure jobs don't require a four-year degree.
Make Your Money Work Better for You
Mustering Pilot
Average annual salary:

$73,278
If you want to fly helicopters and work with animals, you might consider a career as a mustering pilot — it's an odd job that pays really well. People with this job wrangle, locate and protect cattle herds using a helicopter, flying it low to the ground to ward off any animals that might be a threat to the herd and keeping cattle in safe areas. The job is most common in the Australian Outback, so you might have to relocate to nab this adventurous career.
Professional Sleeper
Average annual salary: Varies
You can make a career out of lying in bed all day if you work as a professional sleeper. People with this job test mattresses and pillows, and participate in medical trials about sleep or sleep aids. This career is typically freelance, but if you keep an eye out for high-paying gigs, you can make a decent living. NASA once paid volunteers $18,000 to lie in bed for 70 days, and the New Museum offered $10 an hour to a sleeper willing to be part of an art installation. There's also the occasional full-time job. In 2006, Travelodge hired a "director of sleep" to test the sleeping conditions in its rooms around the U.K.
Roller Coaster Engineer
Average annual salary: $

74,920
Creating a roller coaster that's both safe and fun requires a lot of careful planning, and roller coaster engineers are responsible for that. These mechanical engineers design the coaster, analyze its safety, determine the energy and costs to run it, and perform any necessary troubleshooting. This career typically requires a bachelor's degree in mechanical engineering, according to the Houston Chronicle.
Sound Designer
Average annual salary: 

$50,902
Sound designers compose, record, mix and implement music and sound effects for use in movies, television shows, video games and more. This job can be done on a project basis, or you can work for a company as a salaried employee. To get the job, you should be experienced in using professional audio editing tools to record, edit, synchronize and master audio, according to Payscale.
Make Your Money Work Better for You
Tea Taster
Average annual salary: 

$53,194 
Tea tasting is more complex than it sounds, but it could be the ideal job for fans of the beverage. Tea tasters are hired by tea companies to source teas from farms around the world, and blend them in a way that keeps flavors consistent. Tasters can be responsible for tasting hundreds of teas every day, and should have a palate sensitive enough to detect thousands of different flavors. In addition to getting to taste teas, a major perk of the job is all the travel that's involved. Tea tasting jobs might require a college degree, according to Business News Daily.
Underwater Archaeologist
Average annual salary: $60,000
You can get paid to explore shipwrecks as an underwater archaeologist. This specialized subset of archaeology focuses on sites that are underwater, which can include sunken ships, sunken harbors and docks, or coastal towns, cities and dwellings that are now underwater. In addition to having a master's or doctorate degree in anthropology, people with this job get extensive scuba diving training, according to Job Monkey.
Video Gamer
Average annual salary: Varies
Yes, you can play video games for a living — but you have to be really, really good, and likely spend hours every day practicing and perfecting your skills. Professional gamers can play in front of a live audience, or on the live-streaming service Twitch. Pay varies greatly by skill level and sponsorships — some pro video game players only earn $12,000, whereas some top players have achieved lifetime earnings of $3.7 million, according to the Houston Chronicle.
Visual Merchandiser
Average annual salary: 

$45,103
When you walk by a window display at a retail store, you're likely seeing the work of a visual merchandiser. These professionals are hired by retail chains and department stores to create window displays, as well as the displays you see at counters and other areas within the stores. Becoming a visual merchandiser typically requires a degree in graphic design, fine art, spatial design, interior design, business studies or retail management, according to All About Careers.
More From GOBankingRates
Last updated August 15, 2019.