7 Companies Hiring Right Now That Offer a Hybrid Workplace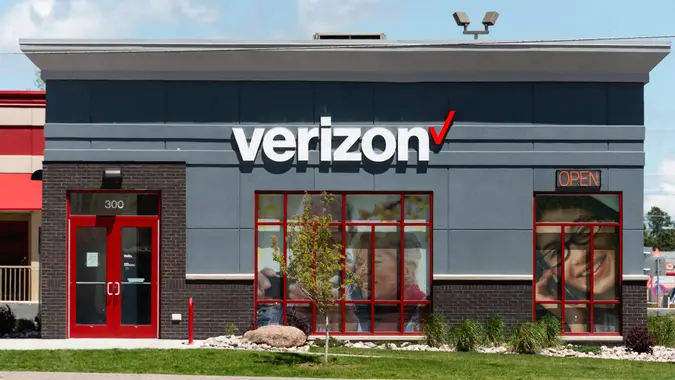 RiverNorthPhotography / Getty Images
In the past, workers were traditionally required to report to an office Monday through Friday, from 9 a.m. to 5 p.m. However, things have changed.
A hybrid workplace model — i.e., a mix of in-office and remote work — has quickly become the standard for modern companies. This helps employees enjoy a better work-life balance, which in turn makes them more productive and loyal to their employers.
If you're looking for a new job at a company that offers a hybrid work environment, you're in luck. There are plenty of open positions available with employers that provide these flexible working arrangements.
Here's a look at seven companies hiring right now, along with examples of available jobs that follow a hybrid format.
1. UnitedHealth Group
A healthcare and well-being company with 340,000 employees worldwide across two complementary businesses — Optum and UnitedHealthcare — UnitedHealth Group provides care to 146 million people. Headquartered in Minneapolis, the company has offices in all 50 states, as well as 33 other countries.
UnitedHealth Group has received many awards, including Best Places to Work for LGBTQ Equality, Military Friendly Top 10 Company and Best Place to Work for Disability Inclusion.
Examples of available hybrid jobs:
Software Engineer — Eden Prairie, Minnesota
Senior Internal Auditor – Optum Bank — Minnetonka, Minnesota
Marketing Manager — Phoenix
Make Your Money Work Better for You
2. Verizon
One of the top providers of technology and communication services in the world, Verizon is headquartered in New York City. The company offers a wide variety of careers at office locations around the globe — as well as plenty of remote options.
Verizon offers 60% diversity in the workforce, and its company culture has racked up many notable accolades. Some of these include being named the most Military Friendly company in 2018, 2019 and 2020; serving as one of the top companies for working mothers 13 years in a row; earning a 100% score on the Disability Equality Index as one of the 2021 Best Places to Work and serving as the 2021 Forbes Best Employer for Women.
Examples of available hybrid jobs:
Head of Communications — London
Principal Engineer – Kubernetes — Alpharetta, Georgia
Account Manager Retail SMB — Portland, Oregon
3. Mayo Clinic
Named the No. 1 hospital in the country by U.S. News & World Report for 2020-2021, more than 1 million patients from 130 countries are seen at Mayo Clinic locations annually. The company was included on DiversityInc's 2020 Top Specialty List of Hospitals and Health Systems ranking, named a leader in healthcare equality for LGBTQ people by the Human Rights Campaign and was recognized as a 2022 Military-Friendly Employer.
Examples of available hybrid jobs:
Staff Financial Planner —  Phoenix
Administrative Assistant — Rochester, Minnesota
Senior Finance Analyst – Enterprise Lab Supply Chain Operations — Rochester, Minnesota
4. AT&T
A leading telecommunications company, AT&T Communications serves more than 100 million U.S. consumers across mobile and broadband. It was named to the Diversity Inc. Top 50 Companies for Diversity 2021 Hall of Fame, honored as one of the 2021 Top 50 STEM Workplaces by the American Indian Science and Engineering Society and named a 2022 Military Friendly Employer — just to highlight a few of its workplace recognitions.
Make Your Money Work Better for You
Examples of available hybrid jobs:
Lead Auditor — Atlanta, Dallas, St. Louis and San Antonio, Texas
Lead IT Auditor — Atlanta, Dallas, St. Louis and San Antonio, Texas
5. Takeda
A research and development global biopharmaceutical company with a presence in 80 countries and regions, Takeda has been in business since 1781. Based in Boston, the company has been named a Top Place to Work by the Boston Globe, a Global Top Employer by the Top Employers Institute and one of the 100 Best Companies by Working Mother.
Examples of available hybrid jobs:
Operations Project Manager — Lexington, Massachusetts
Senior Director, Global Regulatory Affairs CMC — Boston and Lexington, Massachusetts
Director, Statistical Programming — Boston
6. Ferguson
The leading distributor of infrastructure, plumbing, appliances, HVAC, fire protection, fabrication and more in the U.S., Ferguson serves all 50 states, Canada, the Caribbean, Puerto Rico and Mexico. More than 31,000 employees work for the company at over 1,600 locations.
Committed to giving back, the company's Ferguson Cares program awards grants to eligible nonprofits in the focus areas of hunger, housing, disaster relief, clean water and sanitation and skilled trades.
Examples of available hybrid jobs:
Accountant — Birmingham, Alabama
Renovations Specialist — Philadelphia
Category Sales Specialist — Newport News, Virginia
7. Wesco
A leading global supply chain solutions provider, Wesco is based in Pittsburgh. Committed to workforce diversity, the company has several business resource groups that promote inclusion, consisting of Pride, Volt (Veteran's Opportunity Liaison Team), Win (Women's Impact Network) and Mosaic.
Examples of available hybrid jobs:
Sourcing Manager — Glen View, Illinois
Buyer — Fresno, California
Senior Analyst – Credit and Collections —  Atlanta
More From GOBankingRates
Make Your Money Work Better for You