Could This Latest AI Tool Help You Land a Job? 2 Incentives It Offers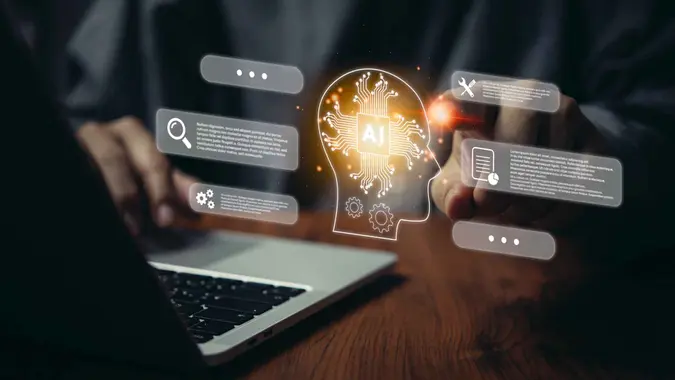 hirun / Getty Images/iStockphoto
There has been a lot of talk around the recent growth of artificial intelligence and how it is impacting the workplace, notably by potentially replacing jobs. Yet, the technology is also being used to assist workers — and would-be workers.
Job search engine Adzuna recently launched Prepper, a free tool which enables jobseekers to prepare for job interviews. Prepper does so by generating questions likely to be asked based on information from any job ad, and can also coach users on how best to respond. As a secondary incentive, the tool can also offer a score for each human-offered response to a Prepper-posed interview question.
"We know that interviewing for a new job is a stressful and time-consuming process, and one jobseekers often dread," said Andrew Hunter, Adzuna co-founder. "We want to use the power of technology to ease that burden, help jobseekers anticipate and prepare for questions they're likely to be asked, give them guidance on answers, and help to build their confidence."
Hunter explained that the tool is geared towards the 93% of jobseekers who experience pre-interview anxiety. Not knowing how to answer difficult questions is a top concern of those who face this type of anxiety.
Adzuna's AI coach provides feedback scores and detailed suggestions on interview responses, free of charge, said Hunter. He added that this is pivotal for those who need, but don't have the resources to pay for, a career coach.
Make Your Money Work Better for You
"This is making AI more accessible and job search more equitable, for more job applicants," Hunter stated.
The tool provides insights using more than 10 years of job market data and predicts interview questions for more than 8 million roles. It can also simulate some of the world's toughest company interviews — including Google, Amazon and NASA — explained Hunter. He added that while ChatGPT can be used in a similar way to anticipate and prepare for job interview questions, Prepper uses Adzuna's proprietary jobs data and expertise.
The way it works is pretty straightforward: users simply paste the job title, job description and company name into Prepper, and the tool then generates the five interview questions most likely to be asked.
"Users can input draft answers to practice their responses. Adzuna's AI coach will then provide feedback scores and detailed suggestions on how to improve, helping give candidates an edge over their competition. Users can also ask Prepper to generate model answers, without any input, to help them prepare for their interview," said Hunter.
More From GOBankingRates