Dangerous Reasons You Need to Stop Lying About Your Income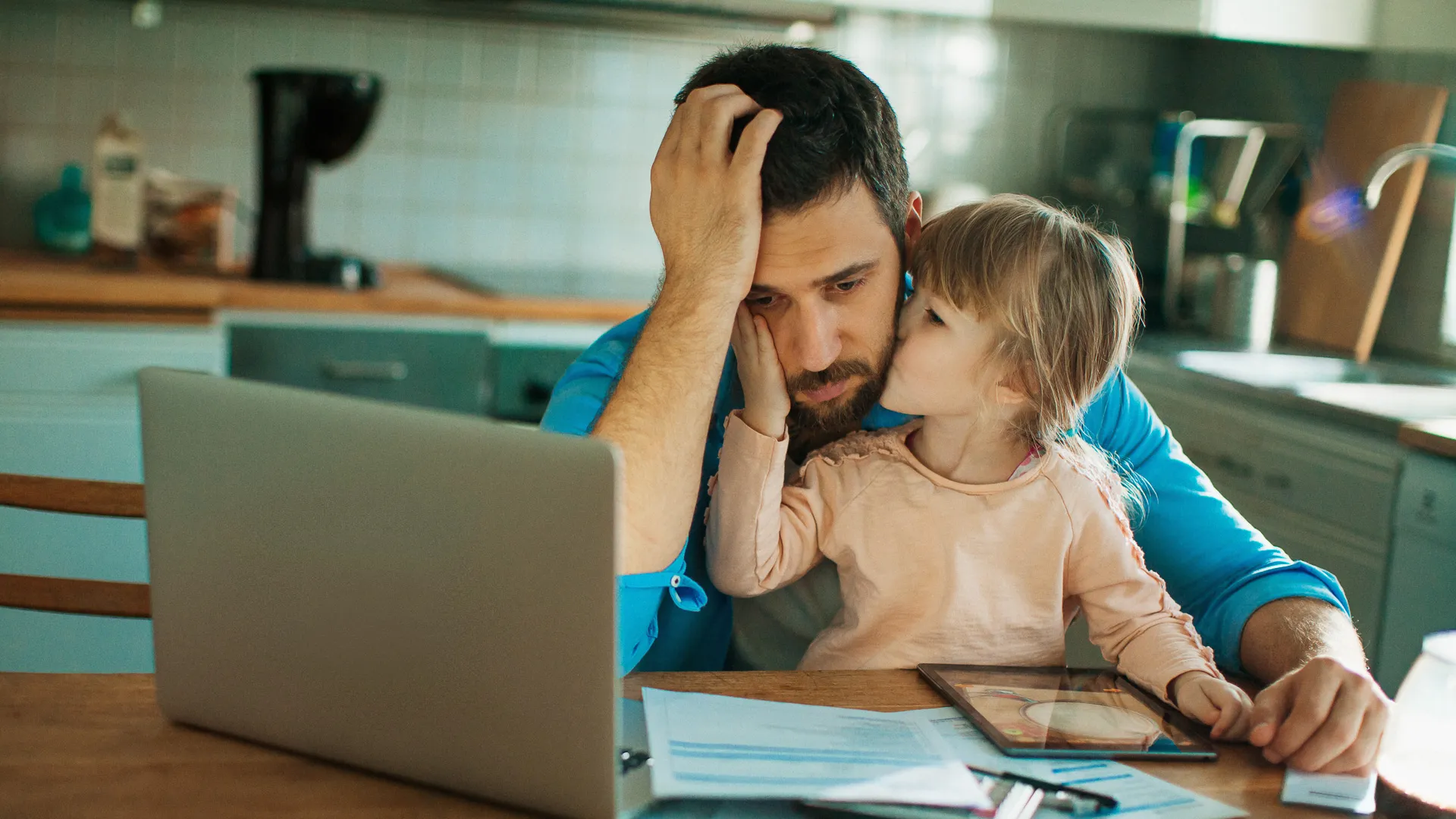 With the great influence that money brings, some people might lie about what they make to appear being wealthier. Conversely, some people might lie to qualify for government assistance and more.
"Why do people lie? Sometimes they convince themselves that what they deserve is more important than the real number," said Roy Cohen, a New York career counselor and executive coach. "Others simply feel that the likelihood of being caught does not pose a significant enough risk."
GOBankingRates recently conducted a survey to determine if people tell the truth about money. Respondents were asked, "Have you ever lied about your income?" An overwhelming majority — 86 percent — said, "No."
Although the majority said they've never lied about their income, those who said they had lied did it for personal and professional reasons. Some people might consider these to be "little white lies," but lying about income can have consequences beyond money problems. Career and relationship experts weigh in about the dangers of lying about money.
Lying About Income Can Cost You a Job Offer
There's a job offer on the table, but there's a problem: You lied about your income. That one lie could shatter your job offer as well as any future with the company.
Why someone might lie: Someone who is negotiating a salary package for a new position might try to maximize the reward they receive by lying about their salary history, said Cohen. They might see this as doing themselves a favor, but that's not really the case.
Why it's a bad idea: "If salary history is requested, and you misrepresent the truth, then you have the potential to tarnish your reputation or, worse yet, lose the offer," said Cohen.
Many companies will ask for documentation, such as a W-2 or 1099 form, to verify your salary, according to Cohen. Before you decide not to tell the truth about money, determine if you're OK with potentially losing a job offer.
Tip: The better strategy is to speak truthfully, telling what your paper trail indicates. Negotiate for what you believe you should earn, which is a much safer option than lying, said Cohen.
Make Your Money Work Better for You
Lying to Qualify for Housing or Financial Assistance Can Set You Back
One reason people lie about their income is to qualify for homebuying programs or financial assistance, said Weena Cullins, a Maryland licensed marriage and family therapist. Two percent of respondents in GOBankingRates' survey said they lied for those reasons.
Why someone might lie: "Some clients report feeling trapped in the maze of earning too much money to qualify for help without lying, but not earning enough to actually afford a home down payment or school tuition without becoming penniless," said Cullins.
Why it's a bad idea: "Lying about one's income to qualify for homebuying programs is dangerous because the truth can be discovered during the underwriting process," said Cullins. "Lenders go to great lengths to ensure that borrowers are trustworthy of the loans they hope to secure."
You could lose time and resources. Not to mention you wasted the time of others who were helping you secure the finances.
Tip: "Be well educated about the entire lending process before taking such a risk by understating your income," said Cullins. "It can save you from an emotional upset down the road."
Lying Can Tarnish Your Reputation
Reputation is everything. If you're using money — that you don't really have — as a status symbol, know this lie could fall apart, along with your social circles.
Why someone might lie: Some individuals lie about their income to gain acceptance or to impress people, according to Cullins. These might be individuals who have gained access to elite social groups, private clubs and opportunities by saying that they earn more than they actually do. In GOBankingRates' survey, 3 percent of respondents said they lied to impress someone.
Why it's a bad idea: "The pitfall of portraying that you earn more than you actually do is that you place yourself in potential situations where you may be asked to put your money where your mouth is," she said.
Tip: "Really examine the reasons behind lying to gain acceptance in certain social circles," said Cullins. "The individual must ask themselves if the pressure to be someone they're not is self-imposed or group-imposed. If they discover that they are compelled to lie because they are uncomfortable with their income, they can work to explore what income means to them."
Ask yourself if it's really just money that makes you different from your friends. If you're unreasonably worried about being the broke friend, it's possible you are putting too much emphasis on money as a means to friendship, said Cullins. On the other hand, if your social groups are only interested in how much money you make, then it's time to question the real value of being in that circle.
Make Your Money Work Better for You
Lying Can Get You in Trouble With the Law
You need more money, so you decide to lie about your income on credit card and loan applications. Although it might seem innocent, you could be stirring up trouble.
Why someone might lie: Some people lie on credit card or loan applications because they don't think they have enough income to be considered for the loan.
Why it's a bad idea: If it can be proven that you lied, it could be considered loan application fraud. You could face jail time and fines, according to the FBI. Banks that have more at stake will likely do a more thorough investigation of your income, particularly if it's a mortgage or business loan.
It should go without saying that lying on your taxes should also be avoided if you don't want a run-in with the IRS. If you're selected for a random audit, and income errors are discovered, penalties can be stiff. They might include fees, interest and possibly jail time, according to MarketWatch. So, do your best to avoid the tax moves that could get you in trouble.
Tip: Never play around when it comes to legally binding agreements, applications or your taxes. Honesty is best.
Lying Could Hurt Your Friends and Family
Not telling the truth about money can be a selfish act, particularly when it could hurt the ones you care about, whether it's a sibling, spouse or friend. Still, people do it.
Why someone might lie: People might be inclined to lie to ward off judgment and requests to borrow money from friends and loved ones, according to Cullins. According to GOBankingRates' survey, 5 percent of respondents lied about their income because they feared it was too low; 2 percent lied because they were embarrassed about it being too high.
Why it's a bad idea: Lying about your salary could cause emotional distance in relationships, according to Cullins.
"Unless a person knows for sure that the truth about their income will be met with judgment or requests for money, they shouldn't assume that they have to lie about it to keep the peace in their personal relationships," she said.
Tip: Cullins recommended making loved ones aware of how uncomfortable their behavior makes you feel. "If judgmental comments and requests for loans continue to be a mainstay in key relationships, then it's time to practice setting healthy boundaries with friends and loved ones."
Your goal should be to feel comfortable with how much you earn without feeling a need to justify how it's used or not used.
Make Your Money Work Better for You
Lying Could End a Romantic Relationship
What if you found someone you could possibly spend forever with, but you weren't totally honest with them about your financial situation? That dark cloud could make or break the relationship.
Why someone might lie: Individuals lie about their income to secure romantic relationships because they believe their partner has certain expectations of their financial status, said Cullins. As a result, they overstate their income to meet those standards at the risk of getting caught.
Individuals might also lie about their money problems, and hide student loans, credit card or other debts out of fear they don't have it all together.
Why it's a bad idea: What's the primary source of conflict in romantic relationships? Money. Cullins said you don't want to complicate matters from the beginning by lying about what you make or what you owe.
"Trust and authenticity helps build the foundation for a secure relationship. If their partner discovers they make less than they've portrayed, it may be impossible to fully restore the relationship or their reputation moving forward," she said.
Tip: Be yourself. After all, someone should like you for you. Cullins said you should be honest about what you earn as well as your debt.
"The future of a relationship depends on a couple being able to navigate financial decisions together. Whether it's dating, purchasing a home, paying a child's tuition or planning for retirement, working together around managing the finances is essential to both partners feeling financially secure," she said.
Lying About Income Can Embarrass and Hurt Your Children
Many people with school-aged children lie about their income to secure spots in schools they perceive will offer greater benefits than their neighborhood schools and to get financial aid, according to Cullins.
Why someone might lie: By reporting that they make less income than they actually do, some families are able to obtain financial aid to offset the cost of tuition, thereby lowering their expected yearly contribution or making them eligible for loans.
"Parents who lie may appear to make enough to afford a school's tuition based on the school's standards, but believe they need the financial help to make ends meet in reality," she said.
Why it's a bad idea: By lying to get admission or financial aid to a premier school, you might be taking the spot away from someone who actually deserves and needs it. There's also the risk of an audit that will reveal the truth about your money.
Not only do you run the risk of financial aid being revoked, but your child might be forced to leave. Readjusting to a different academic and social environment could be a tough transition to make for a kid. It could also foster resentment in the student, said Cullins.
Tip: Rather than lie to get your child into a desirable program, find alternatives. Look at magnet programs that accelerate learning and practice in specific subjects and sports, Cullins recommended.