A Day in the Life of an Elementary School Teacher

8 min Read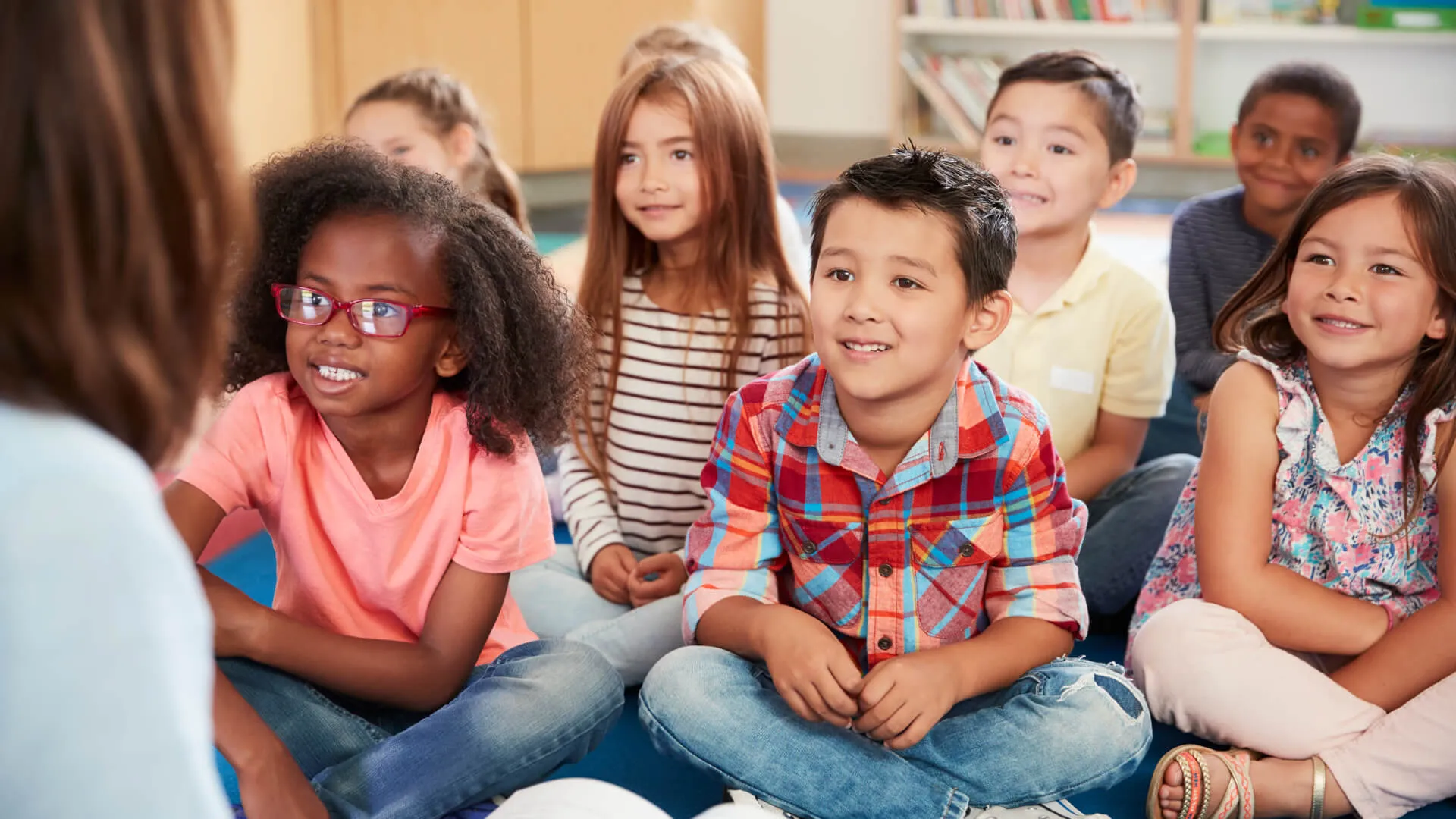 Jessica* always starts her workday with hugs — hugs from the 22 boys and girls in the second grade class she teaches. Former students also rush to greet her in the morning when she arrives at school. It's almost like she's a pop star, and they are her adoring fans.
"They love me," said Jessica, who has been an elementary school teacher for 12 years. "That's the best part of my job." It's also what motivates her to stick with a job that can be emotionally, physically and financially draining.
Teachers might seem like they have it easy because the school day typically ends around 3 p.m., and they get summers off. But Jessica starts her day before the school bell rings and keeps working long after classes are dismissed. Her duties go well beyond teaching kids reading, writing and arithmetic. And she has to dig deep into her own pockets to pay for classroom supplies and educational materials.
Keep reading to see what a day in the life of an elementary school teacher is really like beyond the hugs from sweet students — and click here to see which jobs will leave you most likely to live paycheck to paycheck.
Make Your Money Work Better for You
She Works Long Hours
The school day starts at 8:10 a.m. and ends at 2:50 p.m., but Jessica actually works 10 or more hours every weekday. She starts her day at 5:30 a.m. to have enough time to get herself ready, make lunch to take to work and leave the house by 6:46 a.m. to get her 14-year-old son to the school where she works so he can catch a bus to the high school.
She either stays at school or goes back home to get organized for the day before returning by 7:30 a.m. at the latest. Once school starts, she works nonstop. In fact, she hardly even has time to eat lunch, she said. Her second graders get 25 minutes for lunch, but she doesn't get that much time because she has to walk them to and from the cafeteria. With the little time she has left for lunch, Jessica checks her school mailbox and her email while quickly eating the boiled eggs, apple and almonds she brings from home.
By 3:15 p.m., all of the students are gone, but Jessica stays at school to grade papers, make copies and plan for the next day. She usually stays until 4 p.m. or 5 p.m., when she has to shuttle her sons to and from their after-school activities.
Once Jessica gets home, her workday still isn't done. After making dinner for her family, she usually spends another hour or two planning and preparing for the next school day. She even spends two to three hours every Sunday working.
She Does a Lot More Than Just Teach
Like most teachers, Jessica does much more than teach students the core standards required by her state. There are meetings to attend, paperwork to fill out, and behavioral, emotional and health issues to manage in her classroom.
For example, she has a behavior plan for one student with special needs with a checklist of five items she has to regularly monitor. Jessica also has to check in with the school nurse daily to make sure she's there because she has a student with diabetes. If the nurse isn't there, Jessica has to administer insulin for him if he needs it. She also has to check and monitor that student's blood-sugar level every hour.
"This is all the stuff people don't know teachers do," she said.
She also starts every day with a morning meeting with her students to discuss the day's schedule — which she writes on a white board — and to ensure they know what day it actually is. "There are so many kids by second grade who still don't know the month we're in or the day of the week," she said. This is just one of the many life skills she tries to teach her students in addition to the state-mandated curriculum they must learn.
As a second-grade teacher, Jessica also has to do a lot of hand-holding for her young students — literally. She leads them from the gym every morning to the classroom, then escorts them throughout the day to other classrooms for art, music, P.E. and library time. Even at recess, her students flock to her, and she often walks hand-in-hand with them around the playground and listens as they open up to her about their lives.
Of course, she doesn't mind devoting time to her students. It's all the meetings that eat into that time — and time she could use to plan her lessons — that she wishes weren't part of her day. For example, she meets with the principal, other second grade teachers and the curriculum coordinator every Wednesday to discuss test data, assessments and student progress. And other meetings frequently are scheduled during the school day to address issues as they arise.
Jessica also has to devote time during the school day to work with college students who observe her class as part of their education major. "I have to teach them how to be a teacher," she said.
After school, Jessica has rotating duties, such as helping with the bus rider and car rider lines. She's also a coach for the academic team, which meets after school. And she frequently makes calls to parents once the school day is over to update them on their children's progress.
Make Your Money Work Better for You
The Pay Isn't Great
Most teachers in every state will tell you that they don't get paid enough for everything they do. Jessica said she just broke the $50,000 mark this year — after 12 years of teaching — thanks to a 2 percent raise. But it's not enough to support her family of four without her husband's income.
Jessica gets paid $2,011 every two weeks, but $628 is withheld for taxes, health, vision and dental insurance, and retirement benefits. In fact, she pays $258 into Kentucky's public employee pension system, which is one of the most underfunded pension plans in the U.S. The state's teachers went on strike earlier this year to protest the pension plan's lack of funding.
Jessica didn't participate in the strikes, but the future of Kentucky's pension certainly concerns her. She can't fall back on Social Security benefits in retirement because she won't receive them. Social Security taxes aren't withheld from Kentucky teachers' paychecks because they pay into the state's pension system instead.
She Spends Her Own Money for Classroom Supplies and More
In addition to being underpaid, Jessica shells out hundreds of dollars of her own money every year for classroom supplies such as pencils, notebooks, tissues and even paint for her walls.
"Literally, I have to buy stuff all of the time," she said. She can only claim a maximum of $250 in out-of-pocket classroom expenses on her tax return for deductions, so she hasn't kept track of the amount she's spent beyond that.
She's spent hundreds on top of that buying educational materials, such as worksheets and games for her reading units. She even bought her own math program this year on the Teachers Pay Teachers website — an online resource for teacher-created materials and curriculum — because the school didn't provide one. She's been negotiating to get it for $185 rather than the $225 it usually costs, she said.
However, the biggest expense has been her master's degree, which the state required her to have. It took about $15,000 and four years of taking classes during the summer and one class each semester during the school year to get her degree. However, after she got her master's degree in December 2017, the state eliminated the requirement.
Certainly, the out-of-pocket expenses, long hours and time spent on paperwork and meetings has taken a toll on Jessica. She'd rather spend her days just teaching kids. Knowing, though, that she is making an impact is what keeps her at her job. "I have a position to make the human race better," she said. "If I get one kid to realize every year that the way to be better is to be kind — that it's not about money, it's about helping other people — I've done my job."
More on Making Money and Jobs
*Last name withheld upon request.
About the Author