Did Quiet Quitting Work for People in 2022?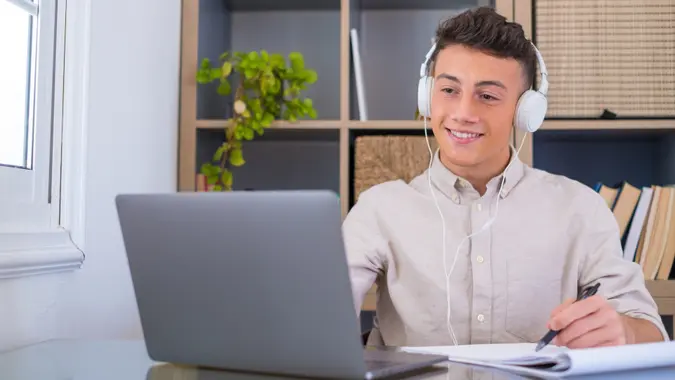 Fabio Camandona / Getty Images/iStockphoto
A revolution changing the way millions of Americans approach their jobs is going on in U.S. workplaces. It's being led by employees who didn't want to join what's become known as the Great Resignation — those who quit their jobs to find greater personal and professional happiness — but instead kept their positions and gained the right to just say no to their bosses about extra work without extra pay.
Did quiet quitting work for people in 2022?A survey recently released by LendingTree gave insight into the success of quiet quitting and, for many employees, the answer is yes.
"The last thing anyone wants is to feel taken advantage of in their job, and laying down some guard rails when it comes to your job responsibilities can help you make sure that doesn't happen," says Matt Schulz, LendingTree chief credit analyst. "That doesn't mean that you should never put in extra hours or that you can't ever help out with things that are a little out of your job description every once in a while. It just means you're willing to speak up when you feel something is out of bounds."
In fact, according to the LendingTree study, 57% of those who have adopted the quiet quitting mentality said their work-life balance has improved.
Make Your Money Work Better for You
What Is Quiet Quitting?
The phenomenon seemingly took off in July when Zaid Khan, an engineer in his 20s, posted a video to TikTok in which he mused about the concept of doing your job. And just your job – not more than is being asked of you – to give yourself a chance to break away in non-work hours to enjoy a better work-life balance than your parents might have. The video has nearly a half-million likes.
"I recently learned about this term called quiet quitting, where you're not outright quitting your job, but you're quitting the idea of going above and beyond," Khan says in the video. "You're still performing your duties, but you're no longer subscribing to the hustle culture mentality that work has to be your life. The reality is it's not — and your worth as a person is not defined by your labor."
From that point on, the #quietquitting concept trended, with traditional media reporting on the issue. While Khan didn't coin the term or the idea, he captured the attention of a widespread audience. 
Generation Z, Millennials Hop Aboard
The quiet quitting trend is being fueled by younger workers. The LendingTree survey shows that 40% of the members Generation Z (born 1997-2012) and 33% of millennials (1981-96) say they are quiet quitters. The company questioned 2,000 people for the survey. Because of low participation from older workers, just 30% of overall employees consider themselves to be quiet quitters.
Among those who identify as quiet quitters, 57% said they have seen improvement in their work-life balance. For working parents with children under 18, the satisfaction figure rises to 65%.
Make Your Money Work Better for You
Of quiet quitters who have set boundaries, 40% of them said they have become more engaged at work. Three in ten respondents said they're "very satisfied" with their co-workers, 25% with their manager or boss, and 24% with their work environment.
Still, quiet quitters aren't fully happy, per the survey. In fact, 56% of quiet quitters said they were likely to look for a new position — double the number of non-quiet quitters.
Not all quiet quitters have taken a hard line and cut back on their work. Because of fears of job security and potential layoffs, 36% told LendingTree they work more than their required hours, and 42% don't use all of the paid time off coming to them.
How To Set Boundaries
LendingTree's Schulz said a key to the balanced workplace that quiet quitters seek is communicating with supervisors and colleagues.
"Your co-workers may have no idea that there is a problem unless you speak up," Schulz said. "Plus, honest, open discussions with your supervisor and co-workers can help you craft realistic boundaries that will work for your team while also helping you achieve your work-life balance goals. And once those boundaries are established, make sure to let someone know if they've overstepped them."
Those boundaries, however, must be equitable for all. Your quiet quitting shouldn't negatively impact other members of your work team and give them a heavier load. Instead, figure out a solution that suits you both.
Make Your Money Work Better for You
If, in the long term your work-life balance isn't what you desire, Schulz said it might be time to look for a new job.
"If you can't resolve your issues with your employer, it may make sense to find another job that you might find more engaging or motivating," he said, "However, you can't know if a problem is fixable if it's never really openly addressed in the first place."
More From GOBankingRates