Unique Strengths Millennials and Boomers Bring to the Workplace

5 min Read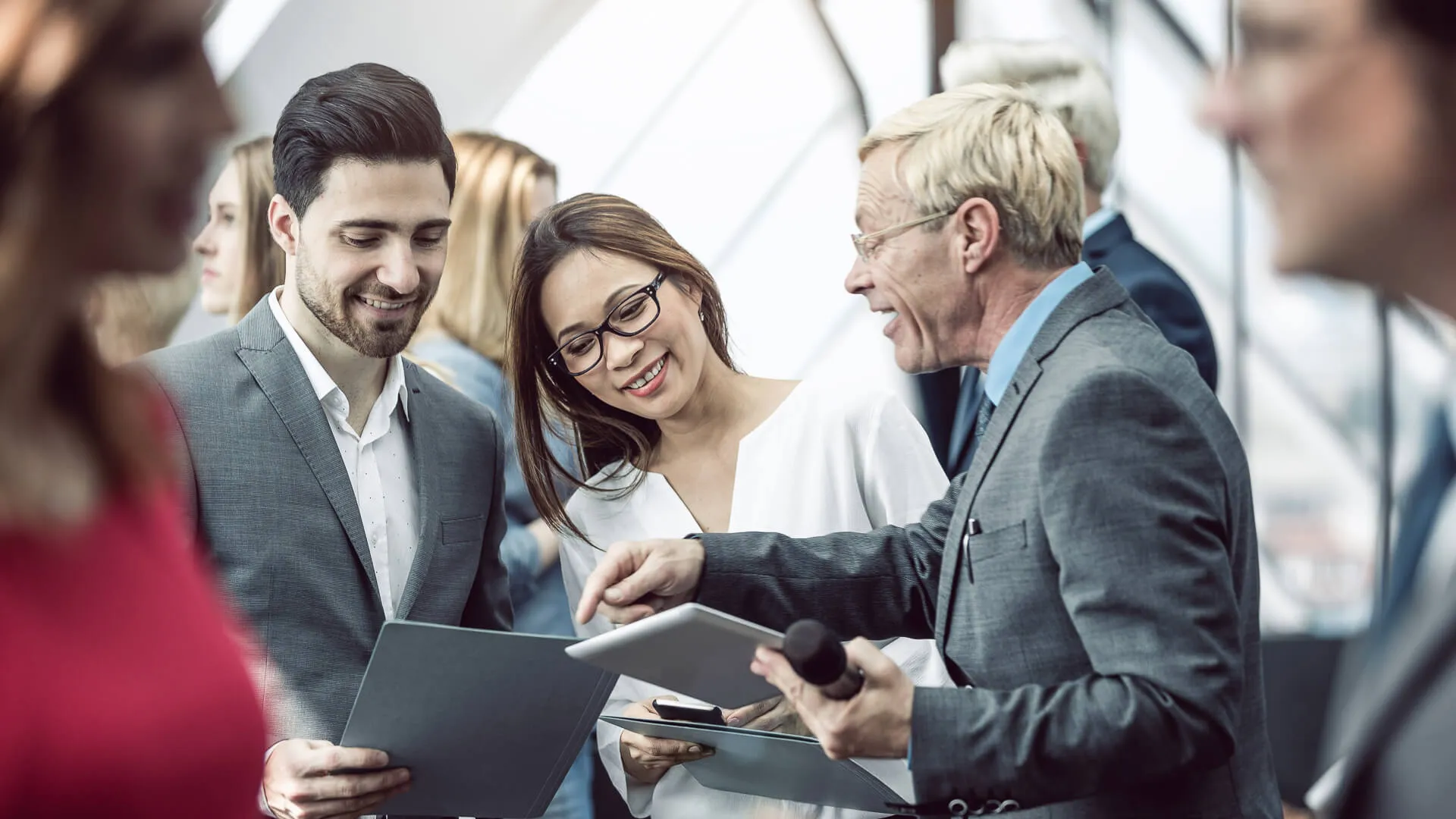 Many times in the media, you'll see the generation gap between baby boomers and millennials being likened to cats and dogs — which becomes particularly strained in a shared workplace. Studies show, however, it's less "day and night" and more "peanut butter and jelly" — in other words, both generations bring unique strengths to the table and help make a workplace more productive overall.
"When an employer has an age-diverse workforce, it actually improves productivity and performance," said labor and employment lawyer David Miklas.
Keep reading to see how baby boomers and millennials compare in the workplace — and find out what the major differences are.
Make Your Money Work Better for You
Millennials: Technology Comes Naturally
The millennial generation — generally defined as those born somewhere between the early 1980s and mid-1990s — likely have little memory of living without a barrage of technology. The dawn of the "Internet Age," punctuated by omnipresent cellphone usage and social media, reached a fever pitch when millennials were still in elementary school. Often in business scenarios, the use of tech that often befuddles baby boomers is simply a snap for millennials.
M. Reese Everson, attorney and Amazon best-selling author says "millennials often act as the go-to for their boomer counterparts when it comes to tech, often making themselves indispensable in the workplace."
Boomers: Skilled in Communicating Openly
Although millennials might be skilled at instant messaging, baby boomers grew up in an era when it was perfectly acceptable to pick up the phone and call someone to talk — or even walk into an office for a face-to-face chat.
They tend to be proficient in the type of direct yet diplomatic language needed to express feelings or thoughts on a subject in a business environment. Having them in the workplace can promote open, honest communication among co-workers.
Millennials: Strive for New Approaches
One of the great things about managing millennials in the workplace is their penchant for new ideas and exciting concepts.
Constant and frequent access to the web gives them ideas about what's possible — and who else is doing it. Knowing that it can be done is usually enough for the oft-experimenting millennial.
Boomers: Adhere to Structure
Although millennials can be flexible to a fault, boomers understand the importance of structured time. Coming up in the era of the traditional "9-to-5" is what baby boomers know — and tend to cling to — when it comes to their work schedule.
They ordinarily prefer clear lines between work and play, so the time spent working will be focused and productive.
Make Your Money Work Better for You
Millennials: Prioritize Work-Life Balance
In that same vein of flexibility, millennials like blurrier lines when it comes to their work and home life. Frequently, job perks that make workplaces feel like home are becoming more popular.
Employers that offer flexible schedules, casual Fridays and welcome employee pets appeal to this generation. They draw productivity from balance and flexibility around work and careers.
Boomers: Have Ample Experience
By the virtue of sheer time spent in a profession, baby boomers have more experience when it comes to business, corporate structure and organization.
They tend to do well on teams that have a clear focus, chain or command and protocol-based actions. Plus, their ability to plan and execute effectively benefits everyone in the workplace.
Millennials: Bring a Fresh Perspective
The flip side of experience is the tendency to get stuck in a rut — something the millennials can actively help boomers break out of.
A fresh-faced millennial starting out in the corporate world might appear awkward and green, but you can bet that the cogs are turning. They have a knack for spotting inefficiencies and can see where old systems have failed.
Boomers: Value Proven Principles
There are underlying principles that govern the world of business and profit. Many boomers have been trained in old-school approaches to business disciplines like sales, operations and even human resources.
Boomers are more likely to go "back to basics" when something doesn't seem to be working. They'll troubleshoot from the bottom up and retry a course of action based on proven principles of business that have never failed them.
They even value safety and proven terrain when it comes to their investment strategies. Check out some of the best stock market strategies for baby boomers.
Make Your Money Work Better for You
Millennials: Strive for Efficiency
Millennials have constantly challenged the status quo when it comes to dealing with antiquated ways of accomplishing tasks, both large or small. They are the generation that welcomed disruptive services like Netflix, Uber and Airbnb.
For most millennials, convenience is a must. This mindset influences the way they work too — giving birth to fresh, new ideas in almost every industry and niche imaginable.
Boomers: Driven by Results
Baby boomers tend to use cause and effect to evaluate outcomes. They rely on numbers and other concrete measures to determine performance, develop new plans of attack or scale what's working.
If you're thinking about starting your own business, take a cue from the boomers and sharpen your focus on results.
Millennials: Passionate About Ethics and Responsibility
Millennials promote and prioritize concepts like fair trade and responsible supply chains. They will gladly support and spend more with companies who give back to communities and treat employees fairly.
If a business doesn't have a fair, responsible and ethical outcome, millennials are often hesitant to lend support — even if the prospects for profits are favorable.
Bottom Line: Baby Boomers and Millennials Work Well Together
Baby boomers appreciate new ideas and approaches to business, and millennials desire the structure and mentorship that bring great concepts to fruition.
The age-diverse workplace is one where each generation appreciates the characteristics and contributions of the other — and pushes for growth in every possible way.
About the Author