How Your Employee Benefits Can Help You Save Over $750 Every Month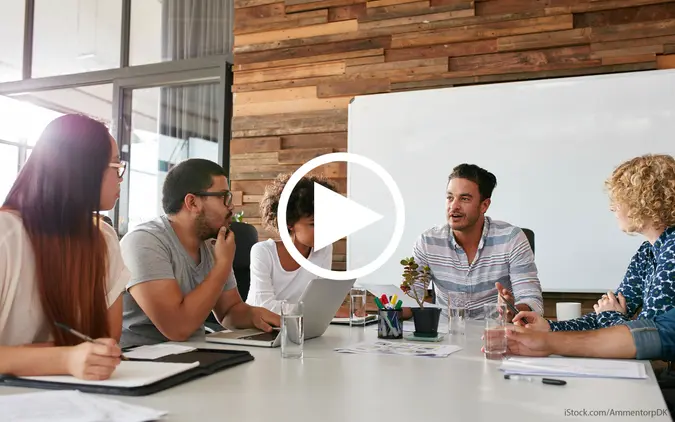 Your workplace might offer a host of employee benefits that can be a plus to your finances, but you might be completely unaware they exist. From discount plans, educational incentives and other money-saving benefits, you could be missing out.
According to a February 2016 survey by Glassdoor.com, four out of five employees care more about receiving company perks than they do a pay raise. And for the unemployed in search of a new job, 60 percent say benefits are a make-or-break priority when considering taking on a new job.
5 Employee Benefits That Can Save You Money
With National Employee Benefits Day coming up on April 4, you should take this chance to check with your employer about any and all benefits available. Your workplace might offer some unique benefits that can help you save from month to month. From gym memberships to discounted Disney World tickets, here are just a few employee benefits that can save you money every month.
1. Gym Memberships and Wellness Programs
Monthly Savings: $40 and up
Since healthy employees are productive employees, your employer might offer gym membership discounts. With the average monthly health club fee at $40 to $50, according to CNBC, you could stand to save a good portion of that if your workplace partners with a local gym. If your employer, or prospective employer, offers an on-site gym, or free yoga classes, you've saved the full price, which can amount to a job benefit of nearly $500 a year. Even if your employer doesn't pay for a gym membership or class outright, they might offer a health stipend to reimburse you each month for the gym membership you already have.
Make Your Money Work Better for You
It's also good to take advantage of other wellness initiatives, which vary from workplace to workplace. For instance, some employers offer special programs through their health insurance provider, like a smartphone app that employees can download to track their steps and exercise. Employees who reach a certain goal might receive incentives like a prepaid Visa card — free money in their pockets.
Related: 10 Cheap Fitness Apps to Replace Your Gym Membership
2. Cell Phone Plans
Monthly Savings: Up to $60
If you have a company-owned cell phone for business purposes, your employer could reimburse you for the cost of your bill even if you use it for personal reasons, too. "Typically, an arrangement is worked out between the employer and employee — in some cases, a phone is considered a perk and can be used for both business and personal needs at the total expense of the employer," said Kendal Perez, savings expert for CouponSherpa.com. "In other cases, a cost-sharing agreement is worked out whereby the employee is required to pay part of the phone bill to cover personal charges."
Even for the consumer with the most budget-friendly mobile plan, this type of workplace deal can save you up to $60 per month. If it's not covered in full, that's still a big chunk of savings even if you'll have to foot part of the cell phone bill to cover personal calls.
3. Corporate Discounts
Monthly Savings: $50 and up
Many companies also offer discounts on concert venues, theme park tickets, airfare or hotel stays, which can save you hundreds of dollars depending on how often you take advantage of these job perks. Depending on the industry you work in, your employer might offer steep discounts on the products they sell, too.
For instance, if you work for a credit union or bank, you might receive a rate reduction on your auto insurance. Even 10 to 20 percent off can make a huge difference — especially in states where average auto insurance rates are as high as $200 a month. Many other stores like retail stores also offer employee discounts. This is a good chance for you to buy items at a reduced price point. In other cases, it might be discounts on pet insurance, changing cell phone carriers, office equipment or other amenities.
Make Your Money Work Better for You
Read: 13 Companies Like Zappos and Target That Pay Over Minimum Wage
4. Education and Tuition Reimbursement
Monthly Savings: Several hundred dollars and up
Continuing your education can open up new career opportunities, and many employers are willing to pay or reimburse you for the academic effort if it means becoming a more skilled professional.
"Educational assistance may cover the cost of your tuition, books and fees, in an undergraduate or graduate program," said Robin Solomon, an employee benefits expert and tax attorney in Washington, D.C. "Some employers will reimburse you for courses even if they are unrelated to your current position."
Depending on the terms and amount of your student loans, this can save you a lot on your loan payments month to month. This will allow you to get through school without the financial burden that comes with potential debt.
5. Childcare Services
Monthly Savings: $300 to $1600
The average cost of child care can vary depending on how many kids you have, their ages and the amount of time they spend in that care. However, the average cost of child care services in the U.S. is $972 per month, according to BabyCenter.com. Imagine if your employer could alleviate some — or all — of that financial weight.
Your employer might offer a stipend or reimbursement to cover the costs of child care, but the best alternative is to find a job with onsite child care. Not only does it keep your children close by, but it can encourage better productivity. Although finding child care can be difficult, having an option in your office or a reimbursement from your employer can remedy that — and save you money.
Make Your Money Work Better for You
Keep Reading: 5 Important Workplace Perks for Women in Their 30s
Finding out exactly what job benefits your employer offers — or looking for a position with attractive employment perks — can make you a better employee and make you feel more valued. But best of all, it will save you money.