The 10 Most Endangered Jobs of 2016

5 min Read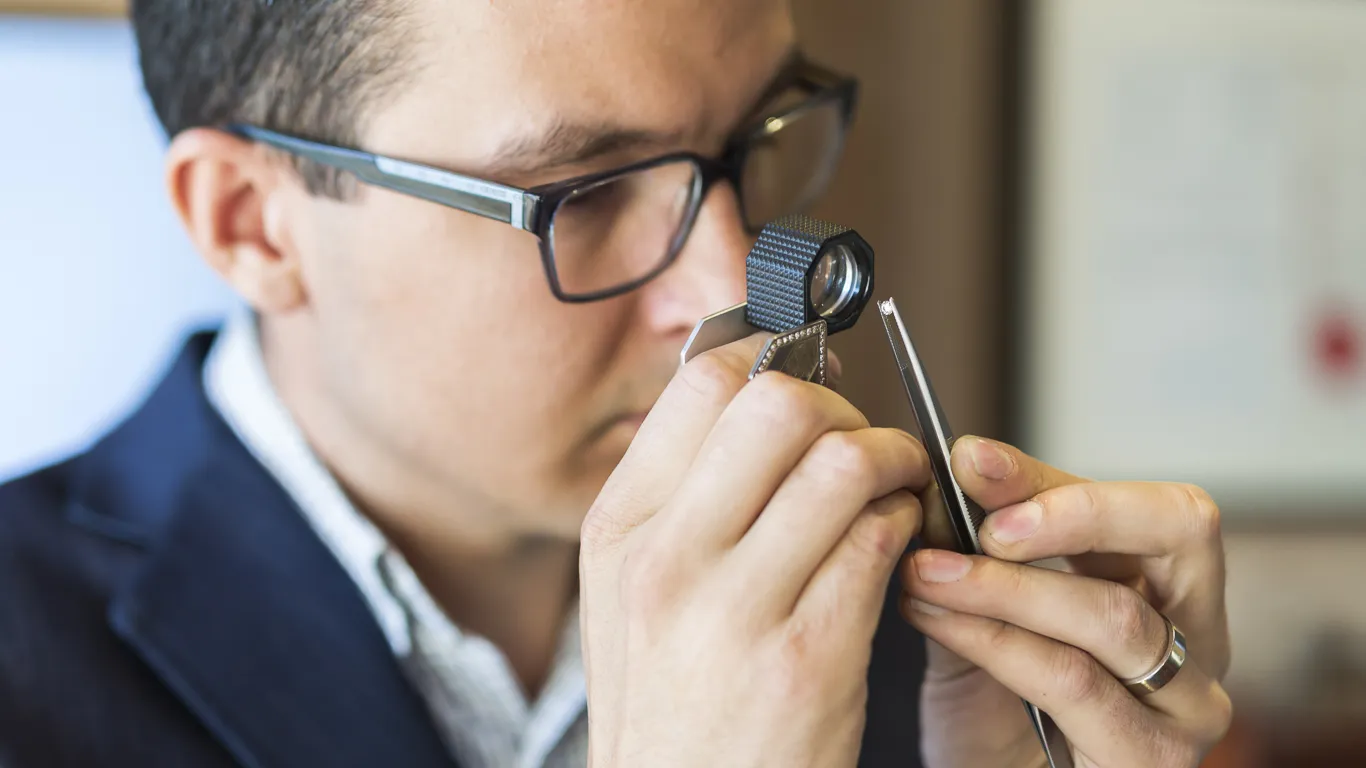 Everyone needs to work to make a living, but what if your profession was in danger of disappearing?
A new report released Thursday by CareerCast, a jobs database, reveals 10 of the most endangered jobs based on poor hiring forecasts through 2024 due to automation, technology, outsourcing, consumer habits and loss of revenue in a given profession.
Is your occupation doomed to be one of a bygone era? Click through the gallery to find out.
Make Your Money Work Better for You
1. Mail Carrier
Your friendly neighborhood mailman could be a thing of the past in just a few short years.
Approximately half a million people work for the United States Postal Service and earn a median annual income of $56,790. The U.S. Bureau of Labor Statistics projects a 28 percent decline in the profession by 2024. Experts point to email and text messaging versus letter writing, along with the ability for consumers to pay bills online, for the demise.
Learn: 15 High-Paying Jobs That Don't Require a College Degree
2. Typist and Word Processor
Technology could be the cause of death for typist and word processor jobs by 2024. Duties such as transcribing, writing letters and memos, data entry and basic clerical skills have the potential to be done by a single computer program.
"The consolidation of their duties into other lines of work has impacted their standing in their respective industries," said CareerCast Online Content Editor, Kyle Kensing.
This entry-level position currently makes an average median salary of $37,610, with the BLS forecasting an 18 percent decline in the field over the next few years, according to the report.
3. Meter Reader
With the BLS estimating a 15 percent decline in the profession, meter readers might soon be a thing of the past.
All fingers point to automation as "utility companies can gauge use remotely" instead of employing a worker, according to CareerCast. Those currently monitoring public utility meters earn approximately $38,510 a year.
4. Disc Jockey
You could be saying "so long" to the likes of Ryan Seacrest and Carson Daily come 2024.
Broadcast automation is being blamed for the decline of disc jockeys, or DJs. More and more radio stations in recent years have turned to broadcast programming technology (think pre-programmed playlists) instead of paying people to spin top 40 hits and beyond.
The BLS predicts an 11 percent decline in this long-respected field by 2024 with the average DJ currently earning just over $30,000 a year.
Make Your Money Work Better for You
5. Jeweler
An ever-changing marketplace could be to blame for the demise of jewelers.
"Online and department store shopping have contributed to the declining outlook" for these master craftsmen who currently pull in a median annual income of $37,060, according to CareerCast.
The BLS also projects an 11 percent decline in the field, mainly due to low-skill tasks, like polishing stones, being shipped overseas as well as the outsourcing of manufacturing.
6. Insurance Underwriter
Insurance underwriters who help insurance companies price all types of insurance, from life to homeowners, are also in danger of being eliminated due to technology.
Automated underwriting software makes application processing easier and faster, reducing the demand for underwriters. Those in this profession earn a median annual income just over $65,000, but the role is slated for an 11 percent decline, according to the BLS.
Related: Hot Jobs That Pay Over $100K
7. Seamstress and Tailor
Much like jewelers, online shopping has added to the bleak outlook for this profession, which is projected to experience a 9 percent decline by 2024.
"I don't know if these professions are 'doomed,' as there will always be a market for jewelers and tailors' services. These fields are more just shrinking, not in danger of disappearing altogether," Kensing said.
Another factor affecting the job: imports. Few American companies can afford to produce garments stateside and often outsource to foreign countries. A prime example: Domestic manufacturer and clothing brand American Apparel first filed for bankruptcy in October 2015 and filed again in November 2016, citing high labor costs, among other reasons, according to CNBC.
8. Broadcaster
The job of delivering the news is facing a 9 percent drop over the next eight years, according to the BLS and CareerCast.
Advertising revenue is hurting in radio, newspaper and television — and that's affecting employment opportunities for broadcasters, according to the BLS. Yet, the rise of online news does offer some hope for aspiring journalists.
Reporters, correspondents and broadcast news analysts earn an annual median income of $37,720, or $18.13 an hour.
Make Your Money Work Better for You
9. Newspaper Reporter
Automation could also be responsible for a predicted 8 percent decline in income for the newspaper reporter, who earns a median salary of just $36,360, according to the BLS.
Aspiring Lois Lanes have already felt the shift from the daily published newspaper to the "online medium over the last two decades, and the loss of associated revenue," Kensing said.
According to Poytner, the Associated Press has been using automated writing to produce earnings reports since 2014. The news industry giant has since expanded to minor league baseball and NCAA game stories. Several other major players in the field have also experimented or announced plans to migrate toward some form of automated writing, including The New York Times and Bloomberg.
10. Computer Programmer
Overseas competition and outsourcing are the culprits behind the projected 8 percent decline by 2024 for computer programmers.
However, there is some good news: High costs due to managing overseas projects aren't always cost efficient. So, according to the BLS, some programming jobs are returning to the U.S.
Programmers currently earn an estimated $79,530 annually.
Up Next: Brush Up Your Job Skills With These Free Online Classes
About the Author