Entrepreneurs Beware of These Critical Hiring Mistakes
If you're starting a business, avoid making these rookie entrepreneur mistakes.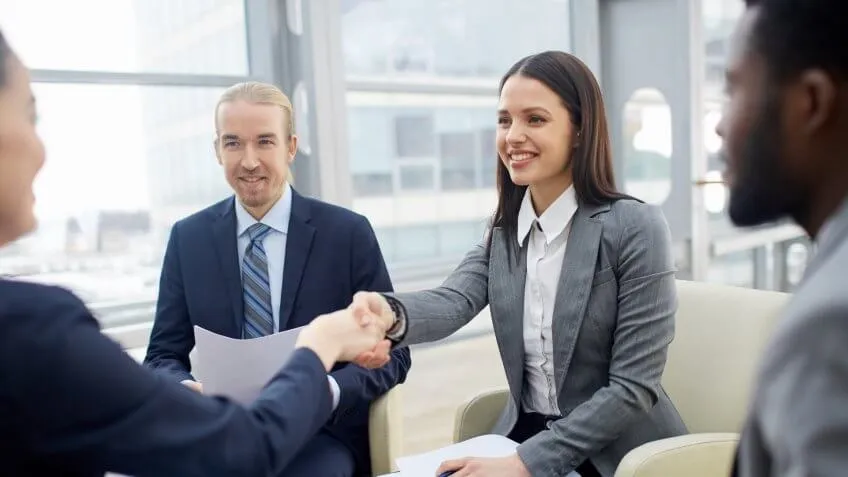 Pressmaster / Shutterstock.com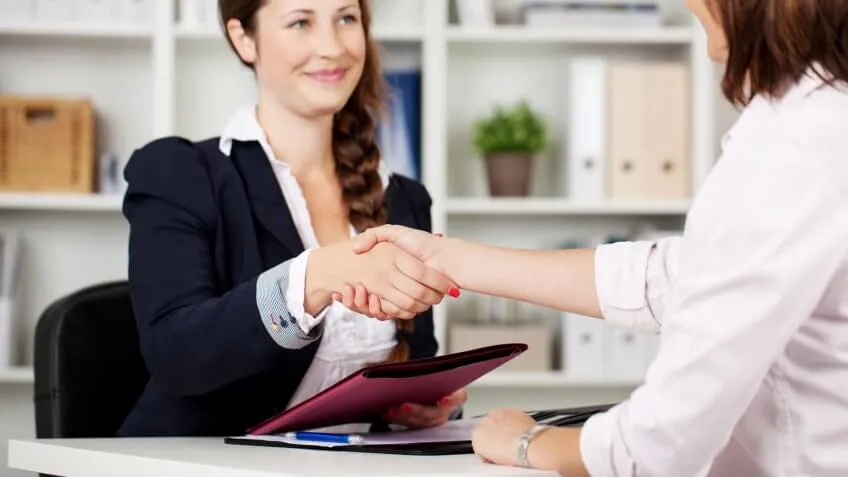 racorn / Shutterstock.com
Hiring Too Quickly
The tenacious spirit that inspired you to launch a business can also cause you to hire in a hurry. "I've found that entrepreneurs are casual and fast when it comes to hiring, and they often see a 50 percent failure rate," said Jonathan Jackson, chief operations officer of the Utah Technology Council.
Even if fewer than half of the employees brought on board in a hiring spree don't work out, the money you spent on recruitment, along with wages paid before termination, can cause a serious dent in the company budget. This also has negative ramifications for your own goals. "Hiring the wrong person can cost a lot of time, emotional energy and maybe even keep you from going on a much-needed vacation," said Jackson.
Getting your hiring game on takes patience. Jackson, whose career includes senior and management positions in the U.S. Chamber of Commerce and the U.S. Department of Labor, suggests investing "a lot of time through the interviewing process, carefully reviewing the candidate [and] pool, looking for a successful track record and skill set."
Don't Miss: This Entrepreneur Came Up With a Brilliant Way to Turn Anyone Into a Real Estate Mogul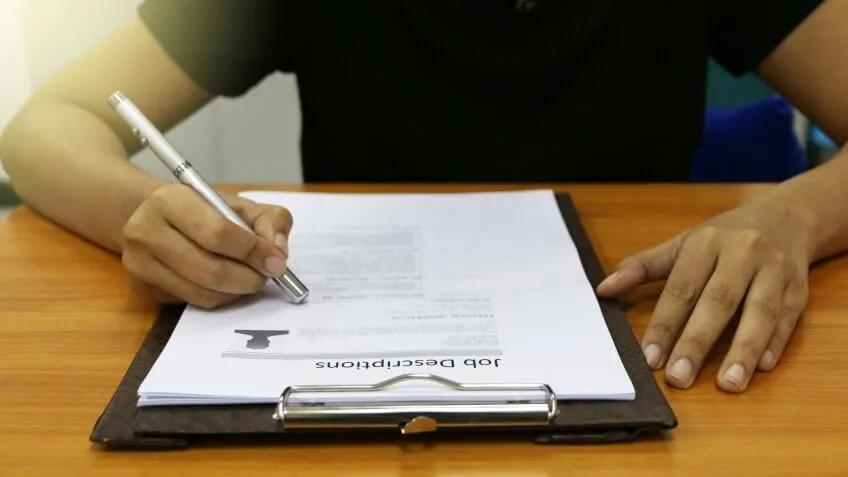 kathayut kongmanee / Shutterstock.com
Creating Vague Job Descriptions
Time is your most precious resource, and wasting it is one of the the biggest entrepreneur mistakes you can make. Avoid wading through mountains of resumes and hours of interviews with people who don't have the credentials or experience you need to accomplish your mission.
Create a clear, concise job description and title to use as your benchmark for evaluating candidates. If you need a biomedical engineer to head up production of your new medical testing device, for example, a precise list of requirements and responsibilities will help you quickly eliminate inquiries from engineers who look awesome on paper but specialize in disciplines that have nothing to do with your business.
Use suggestions from the U.S. Small Business Administration's guide on "Writing Effective Job Descriptions" to jump-start your own document. Among other things, the SBA recommends that the job description should include the individual tasks involved, as well as the job's purpose.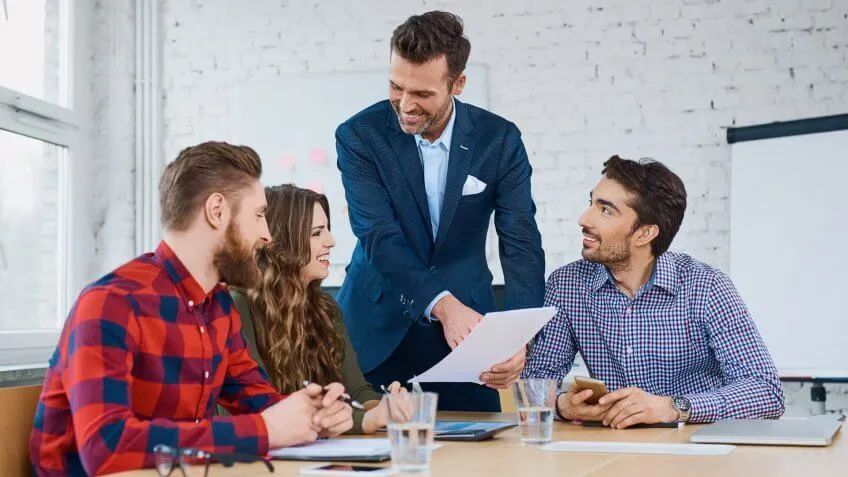 baranq / Shutterstock.com
Not Hiring Key Employees First
It might seem like a great idea to get your support staff in place before anything else, but delaying the hire of top-level employees can bog you down in minutiae at precisely the time you need to focus on the bigger goal of making your vision a reality.
"Get your people with expertise lined up first," said Bart Caridio. Taking his own advice as he entered the burgeoning Oregon craft beer industry, Caridio recruited a respected brewmaster and a chef specializing in Northwest cuisine in the earliest stages of opening Plank Town Brewing Company in Springfield, Ore.
"Once you have the experts in place, excellence follows," he said, noting that a shared vision at the top influences the rest of the staff. "You want to attract excellence, then you can train for specifics."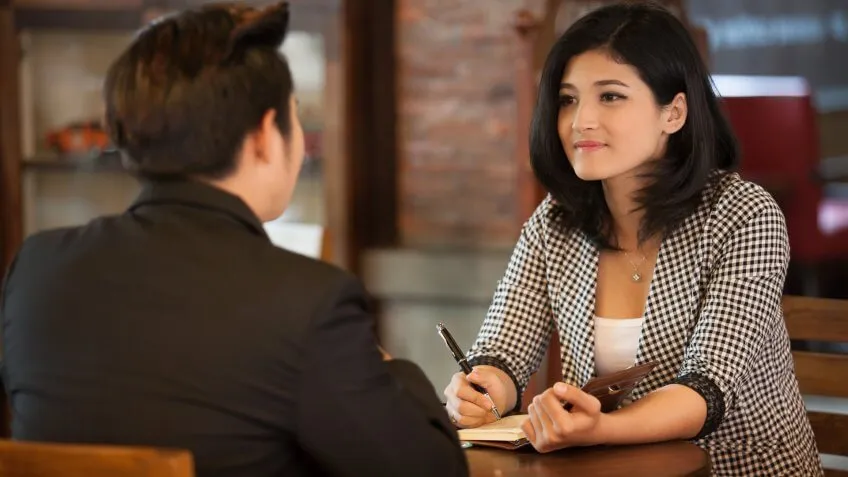 pan_kung / Shutterstock.com
Having Poorly Conducted Interviews
An interview isn't the place to convince a candidate how exciting it will be to work for your startup, establish a new lifelong friendship or shoot the breeze about common interests. As entertaining as that type of meeting can be, you'll end up no wiser about your prospect's problem-solving approach, skills and experience, or their ability to fulfill the role required for your success as an entrepreneur.
Create an outline of questions and topics to cover before the interview. Jot time limits in the margin to keep yourself on track. Keep the introduction to your company's products and services brief but thorough enough that your prospect has context for answering more specific questions.
Entrepreneurs can be successful interviewers. Think of the meeting as a targeted fact-finding mission instead of a boring "informational interview." Asking, "When has teamwork been important to meet an employer's deadline? And when was it better to work independently?" will give you much more insight about your candidate's comfort zone than a simple, "Are you a team player?" question.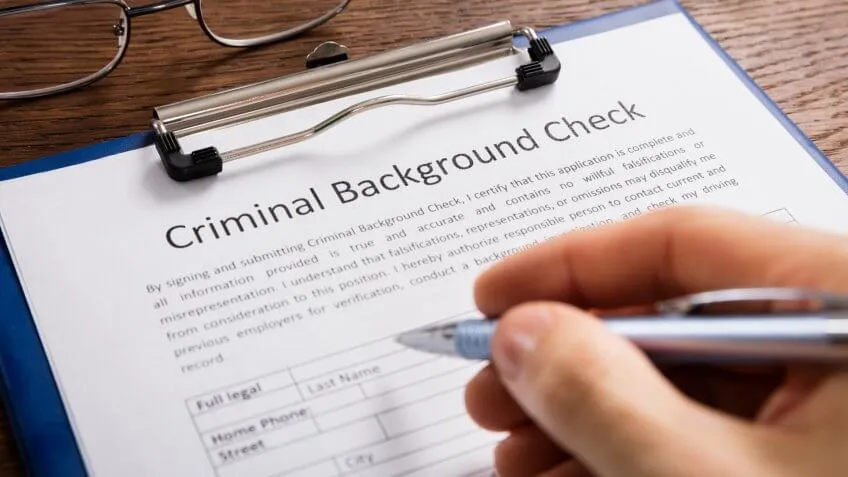 Andrey_Popov / Shutterstock.com
Performing Inadequate Background Checks — or None at All
As awkward as it might feel to check up on somebody's past, contacting a prospective employee's references is more than a mere formality. It's an important tool to protect your fledgling company from the mistake of hiring someone who isn't as competent as you need, or who hasn't demonstrated a work ethic that matches your own.
Companies that order a background check do so to reduce the potential for theft, reduce legal liability for negligent hiring and establish a safe work environment, according to a survey conducted by the Society for Human Resource Management.
But before you do background checks, get familiar with what's legal and what's not to prevent costly penalties for violating state and federal anti-discrimination laws. The U.S. Equal Employment Opportunity Commission states, "It's illegal to check the background of applicants and employees when that decision is based on race, national origin, color, sex, religion, disability, genetic information (including family medical history), or age (40 or older)."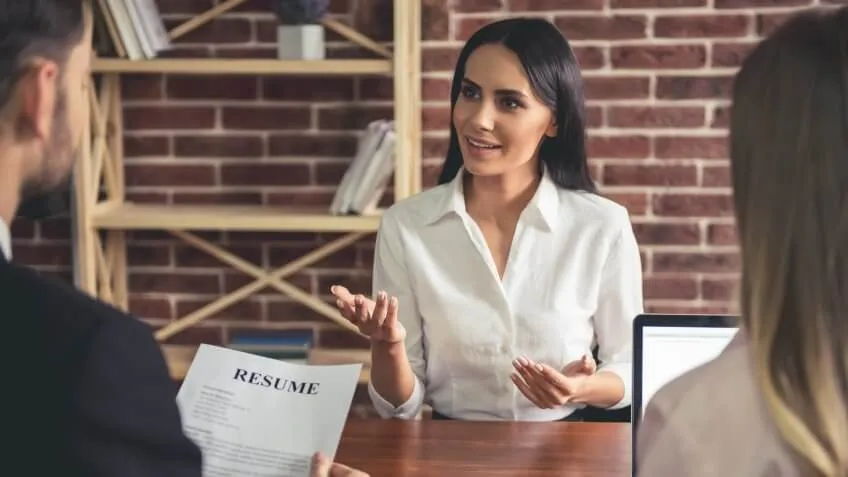 George Rudy / iStock.com
Resisting Recruiting Services and Resources
You can wear yourself out placing ads, reviewing resumes and conducting interviews all on your own. It can cost you time and money, too. U.S. companies spend an average of $4,129 per hire, and it takes an average of 42 days to fill an open position, according to the SHRM Human Capital Benchmarking Report.
Using a recruiter or an employment agency can streamline your search for key positions. Through its existing network of talent, appropriate media channels and targeted search methods, the company can hone in on appropriate candidates more efficiently than you can by casting a wider net.
You will pay for the service — typically a set contingency fee or a percentage of a new hire's wages. But you can also leave initial screening, background checks and scheduling to the recruitment pros, freeing you up to focus on other pursuits to build your business.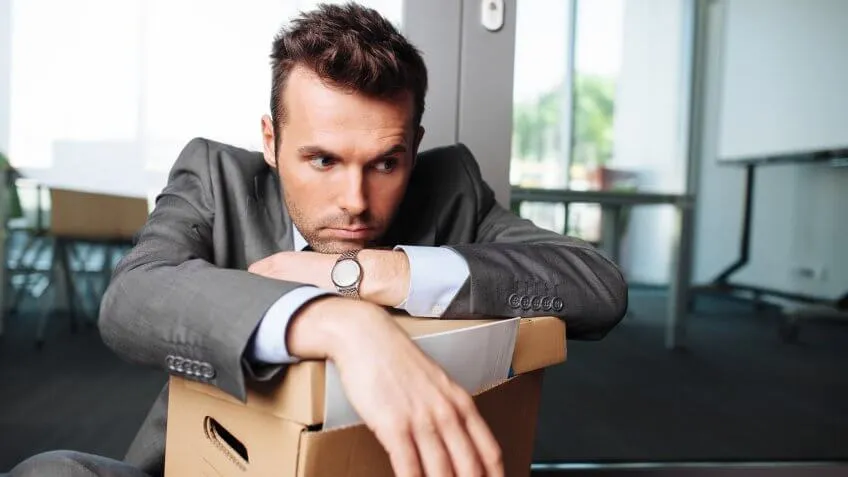 baranq / iStock.com
Not Owning and Fixing Hiring Errors
No matter how thorough your hiring process has been, sometimes a new employee just doesn't work out.
"Hire slow and fire fast," said Lauren Haydel, founder and self-proclaimed "Big Chief" of Fleurty Girl, a New Orleans-based retail specialty business. The business includes a store in the French Quarter and additional shops in the greater New Orleans area.
When a front-line employee, tech guru or other employee isn't part of your forward motion as an entrepreneur, acknowledge the mistake and take action. A transfer to a more suitable position — or termination of employment — can save you lost customers, missed deadlines and an unproductive work environment. Based on the experience, you'll discover ways to fine-tune the job description and your hiring practices.