20 'Inflation Hacks' To Earn Extra Cash and Save Money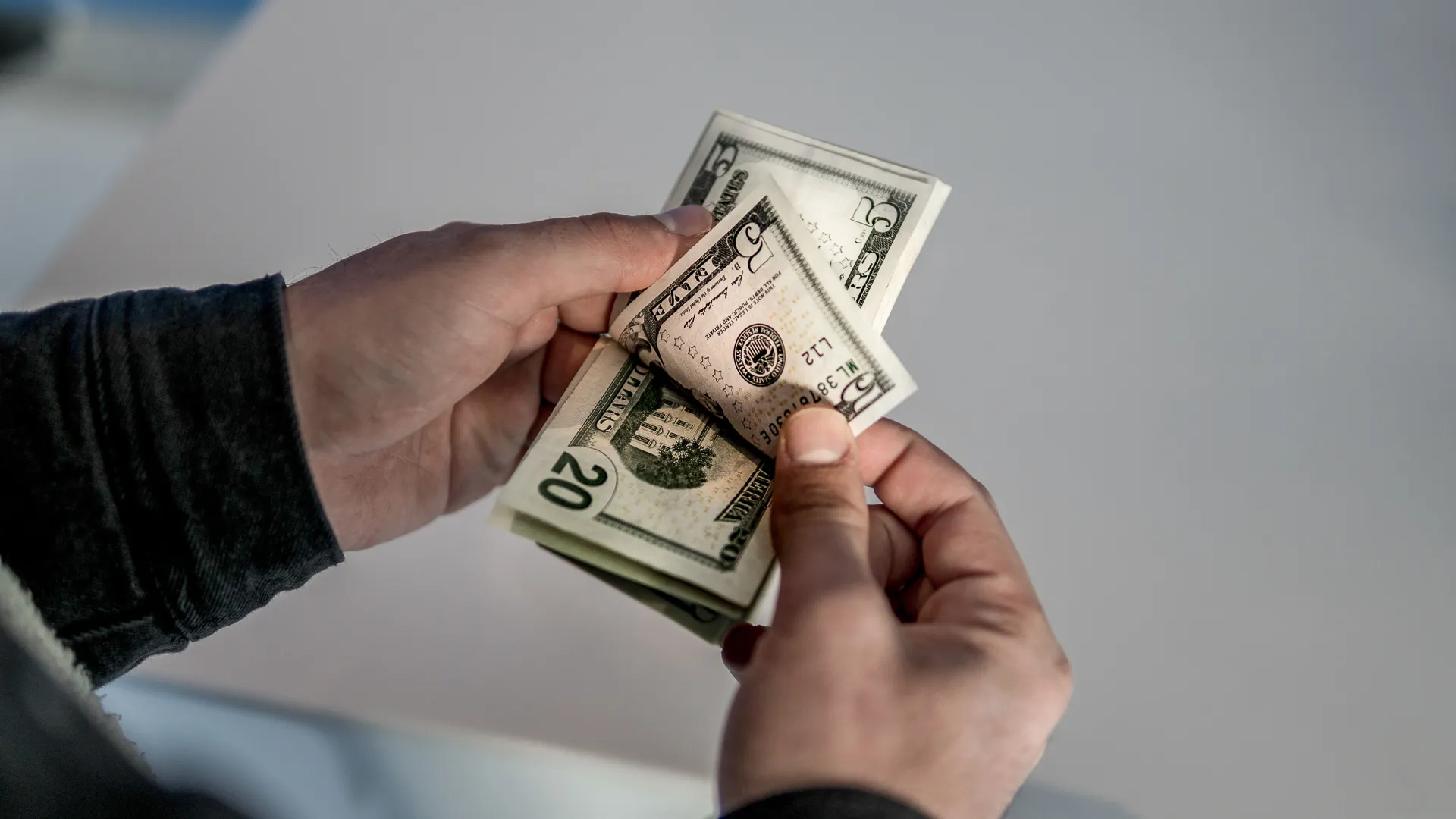 Share Your Art
Creative Market: Sell your designs, website themes, fonts, photography and more on Creative Market.
TurningArt: TurningArt is a unique art rental marketplace for homeowners and businesses. Artists earn royalties each time their work is rented, or when prints or originals are sold through the site.
Minted: Minted offers celebratory invitations, stationery, home decor and other items from independent artists and photographers like you. Users can earn cash prizes for one-off contests and commission on ongoing sales of your work.
Redbubble: Join the network of more than 350,000 independent artists selling their creative work on Redbubble. An online marketplace, you have control over the price of your work, with most artists earning 10%-30% of the retail price.
Cafepress and Zazzle: These are a couple of the largest print-on-demand T-shirt and merchandise sellers. Just upload your designs and create your own storefront. When someone buys a product, you earn a royalty on the sale, but never have to touch the inventory or ship the item because the company does it for you. This has the potential to be a really cool passive income stream, especially if your designs can begin ranking on their own on Google.
Teespring: With Teespring, you create your own unique T-shirt designs and then market them to relevant audiences, earning the spread between your purchase price and the cost to produce. The interesting thing about Teespring is unless your campaign hits a minimum critical mass of orders (that you set on your own), nothing gets printed and nobody gets charged.
Threadless: Create your own store and submit your T-shirt designs to a fun community of independent artists and fans. Like other print-on-demand clothing sites, Threadless allows you to make the spread between the purchase price and the cost, usually around $10-$15 per shirt.
Make Your Money Work Better for You
Share Your Boat
Boatsetter: How often do you really get out on the water? With Boatsetter, you can rent your boat to your landlocked peers. A quick search of boats nearby yields plenty of results with rates ranging anywhere from $300-$2,500 per day.
GetMyBoat: This is another peer-to-peer boat rental platform with listings all around the world.
Tubber: You can find peer-to-peer boat rentals, primarily in Europe at Tubber.
Share Your Car
Uber: Uber is the proverbial 800-pound gorilla of the sharing economy. Its ride-sharing platform offers the opportunity to essentially start your own taxi service and earn money on your own schedule driving your neighbors around. The company touts that, on average, Uber drivers earn between $20-$25 an hour, although that's not including maintenance on your car and taxes you'll owe from your earnings.
Lyft: If your car qualifies for Uber, you might as well join Lyft, too. This ride-sharing service is branded more as "your friend with a car," making it a little more personable than the Uber behemoth.
Turo: Turo is a leader in the peer-to-peer car rental space. If driving people around Uber-style isn't your jam, you might consider this as an alternative. Your car probably sits idle at least some of the time, and Turo lets you put that idle time to use by letting someone else drive it. It even has a cool little calculator on the site to estimate how much you might earn. Naturally, the nicer and newer cars in popular travel destinations earn the most cash.
Wrapify: When you sign up with Wrapify, your car gets covered with a giant advertisement and you earn money based on how far you drive. A typical commuter in a popular area could earn $260-$450 a month.
Share Your Care
Care.com: With more than 19 million members, Care.com is the largest marketplace for child care, senior care, pet care and house sitting.
UrbanSitter: If you love kids or pets, this could be the perfect side hustle. Set your own rates, availability and geographic area. Because UrbanSitter charges users a monthly membership fee to access the directory, you keep 100 percent of your earnings.
SitterCity: This is a huge marketplace for childcare and tutoring. With parents posting jobs just about every two minutes on SitterCity, it could be the perfect side hustle.
Share Your City
Context Travel: Context travel is a unique network of scholars and specialists that help visitors veer off the tourist track and experience the real history of where they are. If you're a certified expert, love meeting new people and have always wanted to share your knowledge, here's your chance.
GetYourGuide: Become a tour provider in more than 2,300 locations around the world. Get paid to show off your city to travelers using GetYourGuide.
ToursByLocals: If you already are a professional tour guide, you can use ToursByLocals to connect directly with your customers and earn some money within the city limits that you love.
Withlocals: Host food and tour experiences in your city using Withlocals. So far, this site has more traction in Europe and Asia.
Make Your Money Work Better for You
Share Your Clothes
Style Lend: Rent your designer clothes through this new fashion-sharing platform. Style Lend will store your clothes for free and pay you each time someone rents an item of yours.
Swap.com: Sell women's and children's clothes through this online consignment store and earn money for each box of clothes you send in.
ThredUP: This site will send you a free "Clean Out Kit" to send in your unused clothes for online consignment sales. You can even use the online payout estimator tool to see what your items are worth.
Poshmark: Sell your designer clothes through the Poshmark app, which makes it easy to photograph and list an item in just 60 seconds.
BagBorrowOrSteal: Sell your designer handbags and accessories on consignment or take a lower offer price and get paid right away with BagBorrowOrSteal.
Share Your Creations
Etsy: Welcome to the largest peer-to-peer marketplace for handcrafted items. At Etsy, you'll find thoughtful pieces for your home, office, kids, closet and more. And if you've got an artistic and crafty side, you can tap into Etsy's wide audience of buyers and set up shop to sell your own handmade items.
Storenvy: Sell your own unique clothing designs, jewelry, crafts, art and more at this growing peer-to-peer platform for indie artists. It's free to open your own Storenvy shop, where you can upload your items, set your own prices and get discovered by buyers on the platform. Storenvy takes a 10% cut of whatever you sell.
Envato: This site proudly proclaims it's the one place where "Everything you need to get creative projects done." If you can create website templates, WordPress plugins, stock videos, jingles, graphics and even 3-D models, Envato is the place for you.
Make Your Money Work Better for You
Share Your Designs
DesignCrowd: DesignCrowd is another crowdsourced graphic design marketplace where you can submit your creative design ideas based on client specs and win money when they choose yours as their favorite.
99designs: A part of Vistaprint, 99designs is a well-known crowdsourcing marketplace for graphic design. If you're a talented designer with a competitive streak, you can enter design contests for a chance to win cash prizes.
ZillionDesigns: Another crowdsourcing marketplace, ZillionDesigns allows you to sell your logos, emblems, monogram designs and more.
CrowdSPRING: In addition to graphic and web design contests, CrowdSPRING also supports business-naming contests, product naming, taglines and marketing copy competitions.
Share Your Eagle Eye (or Ear)
Scribendi: Scribendi hires proofreaders and editors to work remotely and correct client documents. If you're great with words, this is a legitimate way to earn some extra cash.
Rev: Similarly, Rev is a service that transcribes audio for journalists and scholars for $1.50 a word. Meaning they're usually hiring remote workers to do the transcribing.
Share Your Expertise
The Expert Institute: The Expert Institute connects subject matter experts with attorneys and corporations who happily pay for their analyses and opinions as expert witnesses.
Cloverleaf: Billing itself as a 'technology partner' for coaches, Cloverleaf is an online platform connecting coaches with those looking for a pep talk. It also offers online certification to help ensure every coach is utilized to their potential.
Share Your Food
EatWith: "Unforgettable, immersive culinary experiences" is what EatWith does best.Set your own menu, schedule and dining experience and earn up to a few hundred dollars per event.
ChefsFeed Experiences: A marketplace and ticketing platform that lets chefs manage things like livestream cooking classes, popup events, culinary tours, brand activations, and more. It also offers users a way to create and sell monthly subscription packages of exclusive content to your loyal fans, followers, and long-time guests. 
BonAppetour: Get paid to cook and host meals for travelers in your home with BonAppetour.
CookUnity: Freelance chefs can join this online marketplace that delivers locally sourced food right to your door. CookUnity provides the cooking space, and chefs provide you and your family with a delicious, gourmet meal.
Make Your Money Work Better for You
Share Your Healing Touch
Soothe: Soothe operates by sending licensed massage therapists directly to the customers who request them. According to their website, Soothe therapists earn up to 2-3 times more than they would at a traditional spa and have more flexible work hours.
Zeel: Zeel is the Uber for massages. Licensed masseuses can fill their unbooked time on Zeel and set their own schedules, earning up to "2x higher pay" according to the website.
Share Your House
Airbnb: Airbnb is one of the most well-known sharing economy platforms and is disrupting the entire hotel industry. Rates are dictated by the local competition, which could be anywhere from $40-$300 a night.
VRBO: A well-established vacation rental site specializing in rentals of entire homes and apartments, making it easy for you to find a place to stay or make money at your own home while you're on vacation.
Homestay: Homestay focuses on booking stays when the homeowner is present.
Wimdu: This Airbnb clone, Wimdu, has a heavier presence in Europe if you're looking to stay there instead.
Share Your Ideas
Namestation: New companies are often looking for help coming up with names for their businesses or product lines. Namestation lets them crowdsource suggestions from creative people.
InnoCentive: Win cash prizes for your game-changing, problem-solving ideas in the science and invention industries.
Share Your Investment Strategy
Personal Capital: An app that lets you create your own customized portfolio and share them with others. Personal Capital says that users "Get award-winning financial tools and personal attention from registered financial advisors for significantly less than traditional financial advisors."
Facet: One of the fastest-growing financial service companies, Facet also aims to help people with the best personalized advice from the best experts remotely. 
Share Your Knowledge
Udemy: With Udemy, you can create a video course in your area of expertise, set your own price (up to $50) and put it up for sale on the platform of more than 10 million students. Right now Udemy publishes "204,000 online video courses with new additions published every month."
Skillshare: Skillshare provides users with incremental passive income through a mass of courses on trades, professional advice, and other topics. 
Coursera: A platform that lets users build skills with courses, certificates, and more through online learning to help better prepare them for the job market. 
More From GOBankingRates
Jake Arky and Christian Long contributed to the reporting for this article.