The Gender Pay Gap Is Largest for Highly Educated Women and Executives: Why Are Women Being Punished for Success?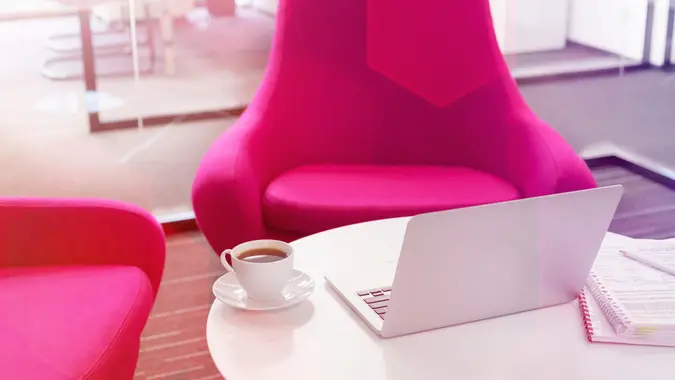 IPGGutenbergUKLtd / iStock.com
A recent TradingPedia study found that among the different occupations, management positions continue to have the largest gender wage gap. Women in management earned an average of $1,265 per week compared to $1,743 for men in similar positions, i.e. male executives are being paid 38% more than female execs. The study also found that the highest-earning 10% of male employees holding an advanced degree earned at least $4,527 per week, which compares with $3,039 per week for the highest-earning 10% of female employees with an advanced degree.
See: 22 Side Gigs That Can Make You Richer Than a Full-Time Job
The Future of Finances: Gen Z & How They Relate to Money
In this "Financially Savvy Female" column, we'll explore why the gender gap persists among highly successful women, and what can be done to close this gap.
Why Women at the Top of the Corporate Ladder Are Still Being Paid Less
Although the gender pay gap may be more glaring at the top, it exists all the way down to the lowest-paid, lowest-educated workers as well. And this is part of the problem — when women start out their careers making less money than men, it is difficult for them to ever catch up.
Make Your Money Work Better for You
Research by the National Association of Colleges and Employers showed that the gender pay gap begins as graduates exit college. According to its 2020 study, women with bachelor's degrees who had newly entered the workforce earned an average of $52,266, compared with $64,022 earned by men. That means that if women and men earned equal pay bumps throughout their careers, men would always earn more than women.
A second factor is that women may be warier than men when it comes to asking for more money — even when they are high achievers at the top of the corporate ladder. A Bloomberg study found that female executives may be less demanding than men when it comes to their pay, partly out of fear of being seen as overly aggressive or self-centered.
"Women don't ask for [more money]," said entrepreneur Desiree Martinez. "They don't ask questions. They don't talk about money, and we've been conditioned to avoid talking about those things because it's seen as impolite or improper, even with extensive experience and degrees."
Simply put, if men are more willing to ask for more money, they are more likely to get it.
Take Our Poll: Do You Believe in Quiet Quitting?
What Can Be Done?
The first step in closing the gender pay gap is to not be afraid to talk about it — and about money in general, Martinez said.
Make Your Money Work Better for You
"We have to have open conversations continuously about money because if we do not know how much everybody is making, we don't know what they are doing to get there or what they had to do to get to that position," she said. "We're never going to be able to bridge the gap if we're constantly comparing people based on their gender and not on their ability to do the actual work."
These conversations can make women more aware if they're being underpaid. If it turns out they are, the next step is to ask for the proper compensation they deserve.
"If you can, find comparable incomes, what their salary ranges are, and ask what you may be able to negotiate for," said Jay Zigmont, Ph.D., CFP, founder of Childfree Wealth. "Fight for yourself upfront, and then each raise will be better as it is computed off a higher base rate."
If your employer refuses to pay you a fair salary, don't be afraid to walk away, Martinez said.
Make Your Money Work Better for You
"There's always another job that will pay you more and give you what you deserve," she said. "Take the time to find the company that's going to reward you for your time and your talents."
However, not all of the burden can or should be put upon individual women. Closing the gender pay gap will also rely on systemic changes, such as better maternity leave programs, salary transparency and a societal shift to accepting women in whatever role they choose. Although this may take time, Martinez is already seeing a shift, especially among younger generations.
"I think that we're doing a lot societally, especially amongst millennials and Gen Z, by breaking down barriers and breaking down what is expected of individuals," she said. "With my household, I'm the breadwinner; I'm the one that does a lot of the stuff that has traditionally been put on to a 'man's role.' It's a dynamic that works for us. I think that we as a culture are working on changing those roles and expectations."
GOBankingRates wants to empower women to take control of their finances. According to the latest stats, women hold $72 billion in private wealth — but fewer women than men consider themselves to be in "good" or "excellent" financial shape. Women are less likely to be investing and are more likely to have debt, and women are still being paid less than men overall. Our "Financially Savvy Female" column will explore the reasons behind these inequities and provide solutions to change them. We believe financial equality begins with financial literacy, so we're providing tools and tips for women, by women to take control of their money and help them live a richer life.
More From GOBankingRates
Make Your Money Work Better for You