15 Genius Ways to Make an Unpaid Internship Worth It

8 min Read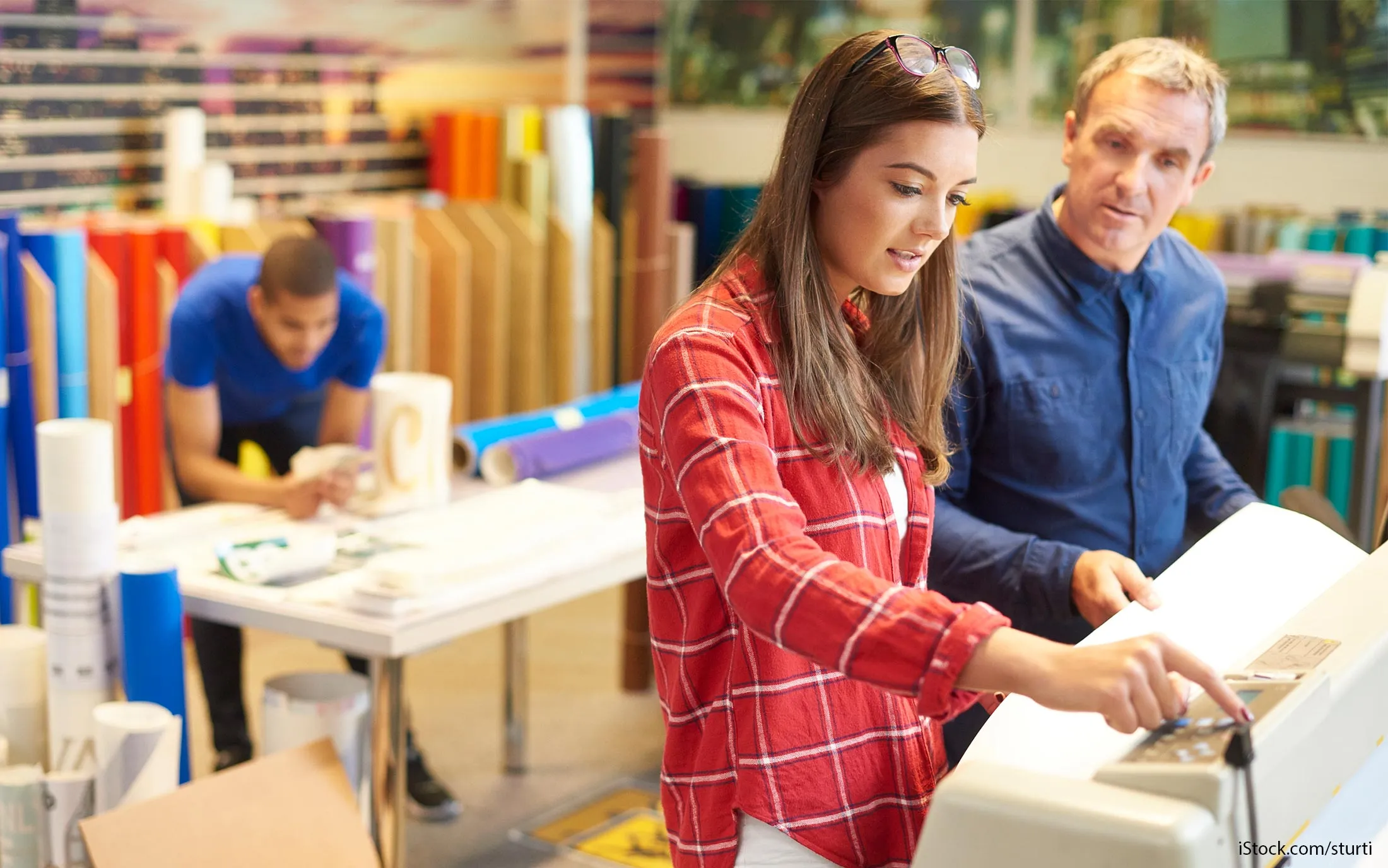 According to the National Association of Colleges and Employers (NACE), 65 percent of bachelor's degree graduates from the class of 2015 took part in internships or co-ops. This number includes both paid and unpaid internships.
The Fair Labor Standards Act (FLSA) has strict guidelines in place for unpaid internships within the for-profit sector, which serve to protect interns and ensure their experiences are worthwhile. Along with providing job training similar to that offered by a vocational school, internships must supply clear benefits for the interns.
Despite not offering a paycheck, an unpaid internship can pay off. According to Rebecca Whitmer, a business coordinator for college admissions consulting firm, The Enrichery, internships strengthen resumes, particularly for those who lack pertinent work experience. And unpaid internships have particular upsides, including superior opportunities for networking.
Whether you're about to start an unpaid internship or are already working, find out how you can make the most of the experience.
Make Your Money Work Better for You
1. Add Value Early and Often
From the first day of your unpaid internship, it's important to put your best foot forward.
According to career expert, Brittany King, "By adding value and consistently delivering exceptional work, interns will make their value known to their organization, in turn increasing their chances of landing a full-time role."
Don't wait too long to show your potential — the goal is to get your employer's attention as quickly as possible.
2. Learn as Much as You Can
"When it comes to unpaid internships, and I've had several of them, you need to maximize your network and be open to learning as much as possible," said Dan Schawbel, career expert and founder of Millennial Branding, a Gen Y research and consulting company.
The best way to maximize your learning experience is to ask questions and volunteer for additional assignments. According to Schawbel, your assertiveness could pay off in a future paid internship or, even better, a full-time job.
3. Get to Know Everyone
Unpaid internships offer great opportunities for networking.
"During your internship, you want to express interest in a full-time job and meet enough people at the company, so that there are more potential opportunities for you when you graduate," said Schawbel. He went on to suggest that interns ask different employees to go to lunch with them each day to make contacts.
Additionally, interns can ask their managers to make introductions and network by helping employees with day-to-day tasks and problems.
4. Treat It as a Paid Internship
You might not be collecting a paycheck now, but that doesn't mean your unpaid internship can't lead to something bigger.
According to Chantal Wynter, an author, speaker and career coach, interns should treat all opportunities as though they were paid jobs. While they aren't earning salaries, interns are getting paid in experience, knowledge and networking.
Said Wynter, "If you were getting paid, you would work hard, be invested and show up, so do the same with an unpaid internship."
Former intern Nick Braun used this tactic, treating his unpaid internship like he would a high-paying job. His efforts helped him to secure a partnership in a venture capital firm.
Make Your Money Work Better for You
5. Get in the Door
According to Wynter, accepting an unpaid internship can be a great way to get your foot in the door of your dream company.
"Think about it," said Wynter. "You are offering your help to someone who can benefit from your help for free. In return, you can make the necessary connections to get the position you want or get in the door permanently."
For best results, smile and work hard every day — you might just end up landing your dream job.
6. Identify Clear Objectives and Goals Upfront
It's difficult to get what you want out of an internship if you don't identify clear goals at the outset.
"Outline what you want to learn, what experiences or projects you want to work on, and then track your progress throughout the internship," said Wynter.
She went on to suggest that interns make sure supervisors understand their plans and goals. Together, you and your boss can ensure the experience is a positive one.
7. Consider It an Audition
Interns audition for jobs in the same way students try out for school plays or sports teams. According to Rasheen Carbin, co-founder and chief marketing officer of nspHire.com, a job match site and app, interns need to treat every day as an audition and opportunity to impress the people who might one day hire them.
"You should learn the organization inside out, develop a great relationship with your boss and build your network," said Carbin. "At the end of the internship, you want people to think of you as both having expertise and being a good cultural fit."
8. Go Above and Beyond
As an intern, you likely studied up on the company before starting and continue to learn more every day you're there. If you want to make an impression in the workplace, strive to go above and beyond expectations.
"Try to create something that the company has a need for and might not realize they need," said Wynter, who advises taking small actions like updating or creating a new hire handbook. "This will help you to build strong connections and solidify your value."
Make Your Money Work Better for You
9. Make Yourself Available
If you're working at an unpaid internship, you might be hesitant to make yourself available for extra assignments. However, according to Whitmer, interns need to offer their help whenever opportunities present.
"If there is any kind of discussion about any kind of project, offer to help with it or ask to be a part of it. You should be (and should try to appear to be) eager to learn anything and everything you can," she said.
10. Put the Phone Down — Or Better Yet, Away
It might seem like common sense, but if you really want to see an unpaid internship turn into something more, don't use your phone at work. Whitmer revealed that business partners complain about this type of behavior from interns all the time.
"You should be too busy working and learning to check your phone, even if you see others doing it," she said, adding that interns should never be seen using their phones openly in the office.
11. Get a Letter of Recommendation
References are crucial for gaining admittance to grad schools and impressing future employers. According to Whitmer, unpaid internships are great opportunities for obtaining these letters.
"While paid internships are often 'mills' with one supervisor for every 50 interns, unpaid internships usually offer closer interaction and more opportunities to build meaningful relationships with supervisors and other experts in the field," she said.
Work hard and excel in your internship so your supervisors can recommend you with confidence.
12. Think of It as 'Paying Your Dues'
Unpaid internships help students learn how to pay their dues, an ability that's crucial for new graduates to master, said Whitmer. After all, workers rarely enter their dream careers at the highest rungs of the ladder; they have to start at the bottom and work hard to succeed.
Working as an unpaid intern can help you gain humility as you complete assignments that might seem boring or undesirable. If you keep a positive attitude, you'll gain valuable experience, along with the confidence that comes from interacting with superiors, said Whitmer.
Make Your Money Work Better for You
13. Get a Taste of the Job
While unpaid internships don't offer paychecks, they do provide workers with an opportunity to try jobs and careers before committing.
Whitmer believes unpaid internships are worthwhile because they give people clearer pictures of what jobs are truly like.
"If they end up hating it, or learning it isn't a good fit for them, then they've saved themselves from an expensive degree and possibly even from an unfulfilling career," she said, adding that this is a good argument for making sure internships happen early in a student's college career.
14. Ask for Feedback
You might not be getting actual compensation for your internship, but that doesn't mean you shouldn't expect to be paid in feedback. According to a U.S. News & World Report article, performance assessments from colleagues and supervisors help interns perform to their full potential.
Ask your internship supervisor for feedback meetings to discuss your strengths and weaknesses. This time alone with your boss will also be valuable for asking questions and expressing concerns.
15. Write Thank You Notes
Even though you might feel like the company should be thanking you for your free work, it's a good idea to thank supervisors for the opportunity you were given.
According to Paige Dawson Rodriguez — owner of MPD Ventures, a Texas marketing and public relations firm that hires a lot of interns — thank you notes can set you apart from the pack. She recommends sending a 'nice to meet you' note or a 'thank you' note every chance you get.
Up Next: Interns at These Companies Make More Than the Average American Worker
About the Author