Inspiring Stories From Ordinary People Who Took a Pay Cut on Purpose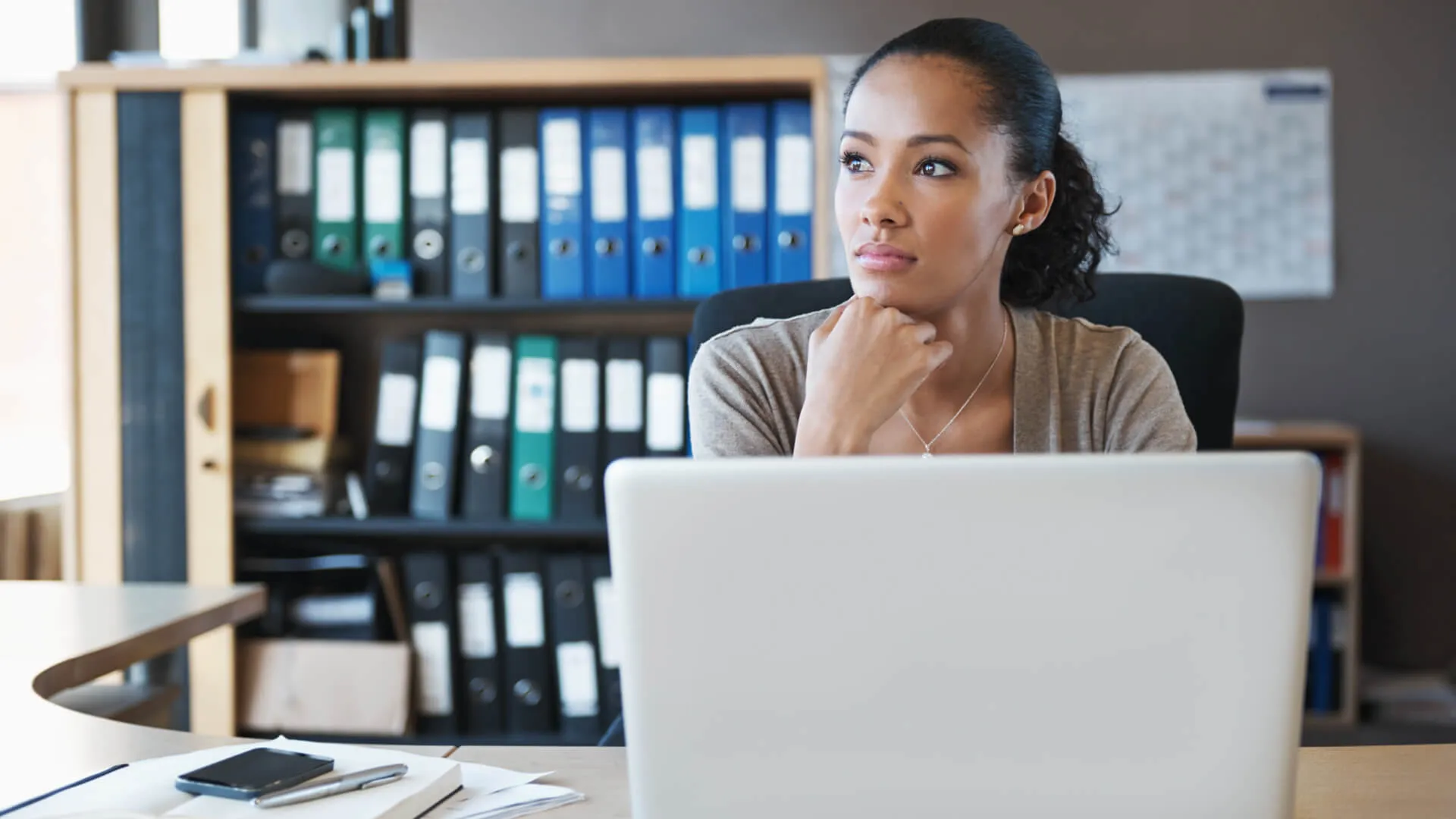 In a February 2018 piece from Forbes, a reader wrote in with a dilemma. She needed to find a new job by year's end, and after going on a couple of interviews, was lucky enough to be offered two. Unfortunately, they were both low-ball offers. She didn't know if she should negotiate the starting salary, accept one of the offers as-is or simply walk away. The author responded, "I only know of one good reason to take a pay cut, and the reason is this: you have no better options."
Although some might find this response to be true, there are a whole host of reasons to take a pay cut that have nothing to do with desperation. GOBankingRates spoke with individuals who took pay cuts for completely positive reasons and, better yet, don't regret it. Keep reading to learn why, sometimes, taking a pay cut can make you richer.
Accessing a Valuable Network
Creator of The Frugal Feminista, Kara Stevens took a pay cut in 2018 with respect to her speaking fees. "One of the major reasons was because I wanted access to the network of the client and figured that I would be compensated in a different way in the long term," she said. And if that doesn't sound like a good reason to take a pay cut, you might not be aware of the leveraging power of a good network.
After discounting her fee and impeccably executing the presentation, Stevens was immediately asked back to speak at more than her normal rate. "Sometimes a pay cut is a temporary step back if you leverage the experience to your advantage and get 'compensated' in other ways," she said.
Make Your Money Work Better for You
Caring for a Loved One
Sometimes a family member gets sick or injured and staying home to care for them is your only option, which can prove to be both emotionally and financially challenging. However, when leaving your job to care for a loved one is a choice you readily make, it can be rewarding for both parties.
Life Zemplified creator Amy Blacklock took a drastic pay cut in 2018 — leaving her job to become a full-time babysitter for her newborn granddaughter. "While my daughter and son-in-law are grateful for the daycare savings, I'm grateful for the time to build a bond with my granddaughter," she said. "My bank account no longer grows as quickly, but I wouldn't trade my current role for a paycheck. Seeing her smile, hearing her laugh and watching her grow, explore and learn new things is priceless. And much more fulfilling than earning a stellar employee performance review."
Following a Dream
In August, The Classy Simple Life's Michelle Summerfield wrote about her struggle after losing her job — a career she'd built over 16 years. At the time, she was at the top of her game, making $80,000 Canadian dollars a year. But instead of running out and looking for another high-paying corporate gig, she decided to follow her life-long dream of becoming a writer. This led her to a significantly lower $12,000 salary, but an immensely happier life.
"Losing a high-paying job and taking a pay cut is a huge blow. It changes your life. But instead of letting this get me down and keep me down, I focused on the fact that I was now moving toward a career I loved and that having a part-time job at lower pay allowed me to pay my bills and follow that dream," Summerfield wrote.
Make Your Money Work Better for You
Ditching the Commute
A long commute takes a toll on a person. Not only is it mentally and emotionally taxing, but it can lead to an array of health problems, including gastrointestinal, musculoskeletal and cardiovascular issues. It can also rob you of personal time that could be better spent visiting with loved ones, exercising or simply decompressing.
Jamila Souffrant realized that her comfortable, six-figure job wasn't worth it if it meant not having time with her family. "I had amazing benefits, great development opportunities, good co-workers, supportive bosses and a somewhat flexible schedule … [but] … a typical commute could take me up to two hours driving, one way." That's just one of the reasons why she decided to leave it all behind this year to work on her website, Journey to Launch, full time. It was the best decision for herself and her family, she said.
A Growing Family
Daily Successful Living's Amy White took a pay cut in 2018 when she decided to stay home with her daughter. She now relies on the income she makes from her site and freelance opportunities. "I had planned to work part time after having a baby in 2016 but the hours began creeping up and by mid-2017 I was working almost full time," she said. "In 2018, I decided that something had to change. As much as I loved my job, I couldn't continue to work from home and raise a child while working full time. Over the last six months, I've concentrated on decreasing my hours and have found that I'm significantly happier not having to juggle everything."
Though the pay cut wasn't an easy transition, it has been worth it for White. "I miss the extra money but have found that the extra free time has allowed me to cut costs at home which have helped to balance out the decrease in income," she said.
Related: Why I Ditched My Corporate Job to Become a (Working) Stay-at-Home Mom
Make Your Money Work Better for You
Focusing on a Side Business
Attorney Tammy O'Hara said she took a pay cut recently to devote more time and energy to her side business, Million Miles Travel Agency. "I have been working as a travel agent as a side hustle for almost three years," she said. "In the last two years, I have done extremely well but struggled to devote the time to my clients, especially due to my focus as a luxury agent specializing in groups, destination weddings, honeymoons and wellness travel. So I resigned from my well-paying job as an attorney with the Department of Education and took a part-time position — also as an attorney but for half the pay — so I can have more time to devote to my business."
Sometimes a side business is really a full-blown business in disguise. It might demand time and resources you don't have. If you're unable to quit your 9-to-5 or scale back your hours, you can instead try matching your side hustle to how much time you've got.
Showing Employees You Care
When you run your own business, you often don't have the luxury of taking a hefty salary because you have to put most of your money into keeping your business afloat. In fact, you might not realize that there are some big name CEOS who technically make less than you.
Slumber Yard owner Jeff Rizzo is one such CEO. In 2018, he and his partner decided that they needed to invest in their business, placing special emphasis on their staff. "I'm sure this sounds idiotic, but we both took a $15,000 pay cut, and we think of it as an investment," he said. "We want to show our employees that we're committed to them and will give raises and bonuses the harder they work."
Don't worry about Rizzo though. "Our salaries will go back up again in 2019, but 2018 was all about making sacrifices to get our business to the next level," he said. "The pay cut was absolutely worth it."
Make Your Money Work Better for You
Benefits Outweighed the Lower Salary
Michelle Ngome found herself at a career crossroads when she was teaching business classes at a local college. Her commute was long, her schedule was erratic and she knew it was time for a change. That's when she received two job offers.
After weighing them, she ultimately took a marketing manager position at Sutliff & Stout, Injury & Accident Law Firm. It was a decrease in pay, but the job she chose checked all of her other boxes. "I work from 8 a.m. to 5 p.m. I have a 10-20 minute commute. It is a solid hybrid between small business and corporate," she said. And rarer still, her boss allowed her one mental health day per month.
The other job offer was nice, but Ngome recognized that salary is only one piece of the compensation puzzle. "Although the money [is] a fraction less, I can't put a price on the other benefits," she said.
Getting to Travel
Captains Mandy and Joe Rosello used to be a six-figure family, working in the aviation and healthcare industries. They loved globe-trotting whenever they got the chance. But after a while, they realized that they were unhappy whenever they weren't on vacation. That's when they decided to ditch their corporate jobs and make adventure their full-time gig.
The couple now owns an all-inclusive, customized charter company called Sailing Kuma Too. They cruise the west coast of Florida on a 47-foot catamaran.
"We could have worked another five years [and] then taken off to travel the world for a few years, but we would have been miserable," Mandy said. "Instead, we were ready to make a career change to do something we loved every day … thinking back to our daily commutes and office politics, the worst days now are better than the best days in the office."
The couple will only gross $50,000 this year, but said the pay cut is worth it to get to be out on the high seas.
Make Your Money Work Better for You
For Health
Nate Battle of Battle Coaching worked in the pharmaceutical marketing and consumer support industry for nearly a decade. That is, until he left his six-figure senior leadership career in May 2018.
Although one of the biggest reasons for his career shift was to pursue his dream of being a life coach, there is another reason Battle left his cushy job behind: his health. "The unfulfilling, suffocating, stagnant growth position, combined with a highly toxic company culture, trigger[ed] and exacerbated my chronic illness to the point where it became life-threatening," he said.
If you think it's worth toughing it out at a toxic job, you might want to reconsider. A 2017 study from the University of Manchester found that being unemployed is actually better for your health than having a poor quality job. Study participants who went from unemployed to a toxic job were at an elevated risk for health problems and displayed higher stress-level biomarkers. Prolonged stress can cause physical health problems such as insomnia, tension headaches, excessive sweating and digestive issues. Further, according to the National Institute of Mental Health, it can exacerbate mental health problems such as anxiety and depression.
When Taking a Pay Cut Feels Right
The decision to take a pay cut is never easy. However, there's a good rule of thumb if you find yourself in the position to do so. Author of "Build Your Dream Network," Kelly Hoey, who took a big pay cut herself many years ago, said, "If you're debating whether to take a pay cut, take a step back to look at the bigger picture of where the new job will lead you. Will you be happier or more fulfilled? Will the role lead to more challenging and better-paying opportunities in the future? Sometimes taking a pay cut is worth it in the short term if it means you're moving closer to your long-term dreams."
Click through to read more about why one man is working to quit a great job.
More on Jobs
We make money easy. Get weekly email updates, including expert advice to help you Live Richer™.
Photos are for illustrative purposes only. As a result, some of the photos might not reflect the persons listed in this article.

BEFORE YOU GO
See Today's Best
Banking Offers