Hewlett Packard Is the Next Tech Giant to Abandon Silicon Valley for Texas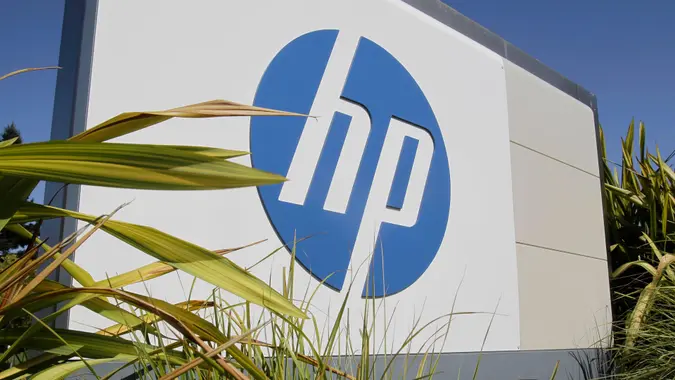 Paul Sakuma/AP / Shutterstock.com
Hewlett Packard Enterprise (NYSE: HPE) is packing up its iconic headquarters in Palo Alto, CA and relocating to Houston, Texas. News of the surprising move is sourced from an SEC filing date Dec. 1, stating that as its largest U.S. employment hub, "Houston is an attractive market to recruit and retain future diverse talent, and is where the company is currently constructing a state-of-the-art new campus."
Find Out: Do You Live In A 'Pandemic Destination City'? Your Rent Might Be Going Up
HPE is just the latest Bay Area luminary to make the move to Houston. As it's become resoundingly clear that the COVID-19 pandemic isn't going to go away anytime soon, numerous tech titans are trading in Silicon Valley for Texas. Joe Lonsdale, co-founder of Palantir Technologies relocated to Austin earlier this year with intentions to relocate his venture firm 8VC there, too (Palantir's headquarters, though, are moving to Denver). Dropbox CEO Drew Houston is also making the move to Austin, though workers can remain remote. Splunk CEO Douglas Merritt has also relocated to Austin, seemingly with designs on sprawling offices; in late January, Intelligence 360 News reported that Splunk would invest $12.2 million to to build out 81,000 square feet of new space in Plano.
Texas Perks: Dallas Ranks Among the 10 Best Cities to Start a Business, Study Finds
Texas is alluring to big tech primarily with the promise that you get more bang for your buck. According to the Massachusetts Institute of Technology, in 2019, an individual requires 27.2% more income to earn a living wage in California than in Texas. California places higher regulatory and tax burdens on the oil and gas industry, along with federal and state regulations to protect the forestlands of Northern California.
Is It Worth It?: What You Can Get in Every State for the Price of a California Home
Unemployment rates and poverty rates are also higher in California than in Texas – though in both areas, if the salary doesn't match the local living wage, satisfaction is bound to plummet.
Make Your Money Work Better for You
More From GOBankingRates